COVID-19 Information
Current information regarding the pandemic.
The COVID-19 (coronavirus) pandemic has effected all our lives in many ways, including Waldameer. Below are answers to frequently asked questions and updated information regarding Waldameer's 2020 Season.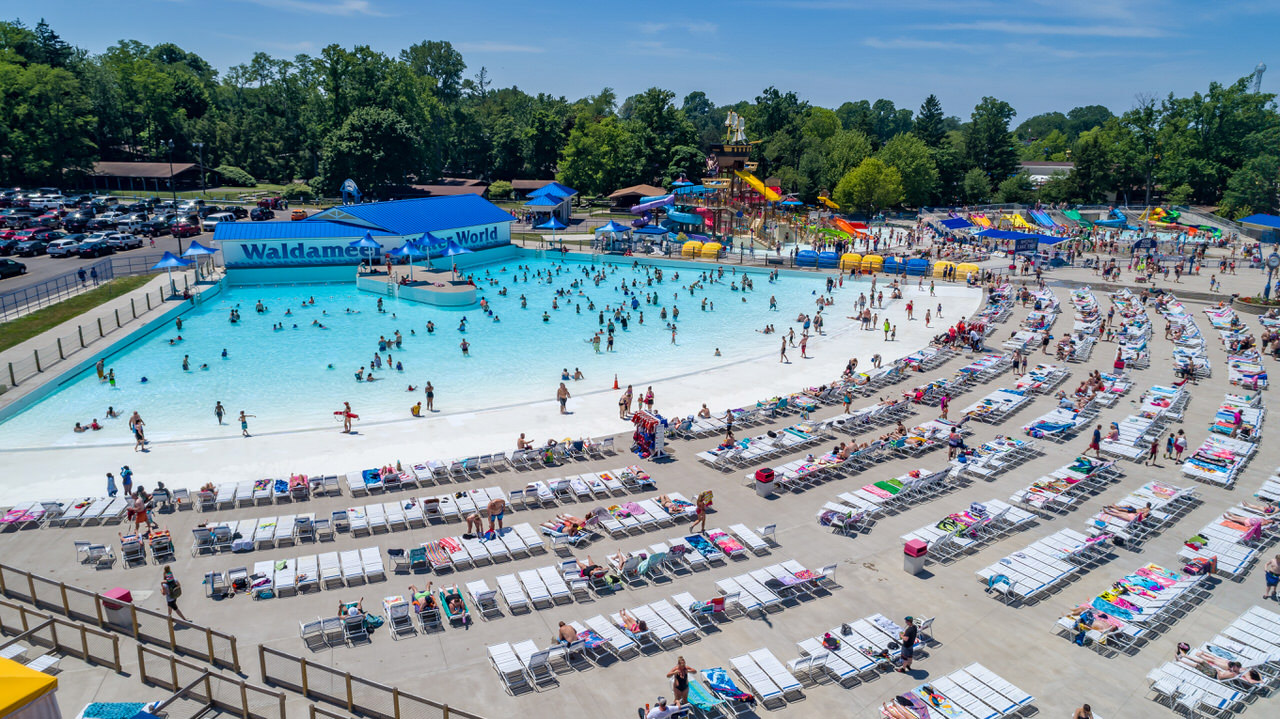 Updated Information
To all our friends and fans, we appreciate your support over the last 124 years. We have been preparing for our 2020 Season and are excited to open our gates for families to enjoy summer days at Waldameer. However, we, along with our community and the world, are working to overcome the COVID-19 pandemic at this time. We send our prayers to those directly effected by the virus and continue to support the individuals working tirelessly to assist in combating this disease.
In this time of uncertainty, we understand everyone has questions. While we do not have all the answers, below are answers to the most frequently asked questions regarding Waldameer's 2020 Season.
Frequently Asked Questions
Opening Day is July 3! Please visit our online calendar for our 2020 Operating schedule.

Park Hours

Unfortunately, due to current health guidelines, not all attractions will not be open for 2020. Attractions that will be closed for the season include:

Pirate's Cove
Pony Cart
Lil' Toot
Frog Hopper
XScream Snack Shack
Carousel Sub Shop
Presque Isle Plunge
Lake Erie Dip
Endless River

Other attractions may have irregular opening times, or not open based on staffing.  All attractions are subject to closing temporarily for cleaning and sanitizing.

Yes! You can apply online or in person at our Office Monday through Saturday between 8:30a-4:30p. No Appointment needed to interview, just be sure to submit your application and bring a Photo ID and Social Security Card to our Office. Please visit our Summer Jobs page for more information.

Summer Jobs

Yes! 2020 Season Passes and Combo Passes will be valid for our 2020 operating season. 2020 Season Pass holders will have $25 Wally Points added to their Season Pass card as a thank you for supporting Waldameer!

Season Passes

Yes. All guests (except children under 2 or those with a medical condition not allowing them to wear a mask) will be required to wear a mask to enter Waldameer and Water World. Guests must wear their mask throughout their visit. Masks may be removed while using Water World attractions.

Yes. In accordance with state and CDC guidelines, our capacity will be restricted to ensure social distancing. Guests are encouraged to purchase advance tickets in our online store before entering the park. All persons entering the park with the exception of infants under the age of 1 will require admission.

Season Pass holders may visit any scheduled operating day, and will not be turned away from entering the park.

Buy Tickets Online

Unfortunately due to capacity restrictions imposed by the state and CDC, we will not be able to offer free admission into the amusement park for 2020. We plan to return to free admission in 2021. We recommend someone visiting but not riding to purchase a Water World Pass which will allow them to walk around the amusement park and full access to Water World at the lowest price.