Event Rates & Times
Below are options for renting Rainbow Gardens for a wide variety of events.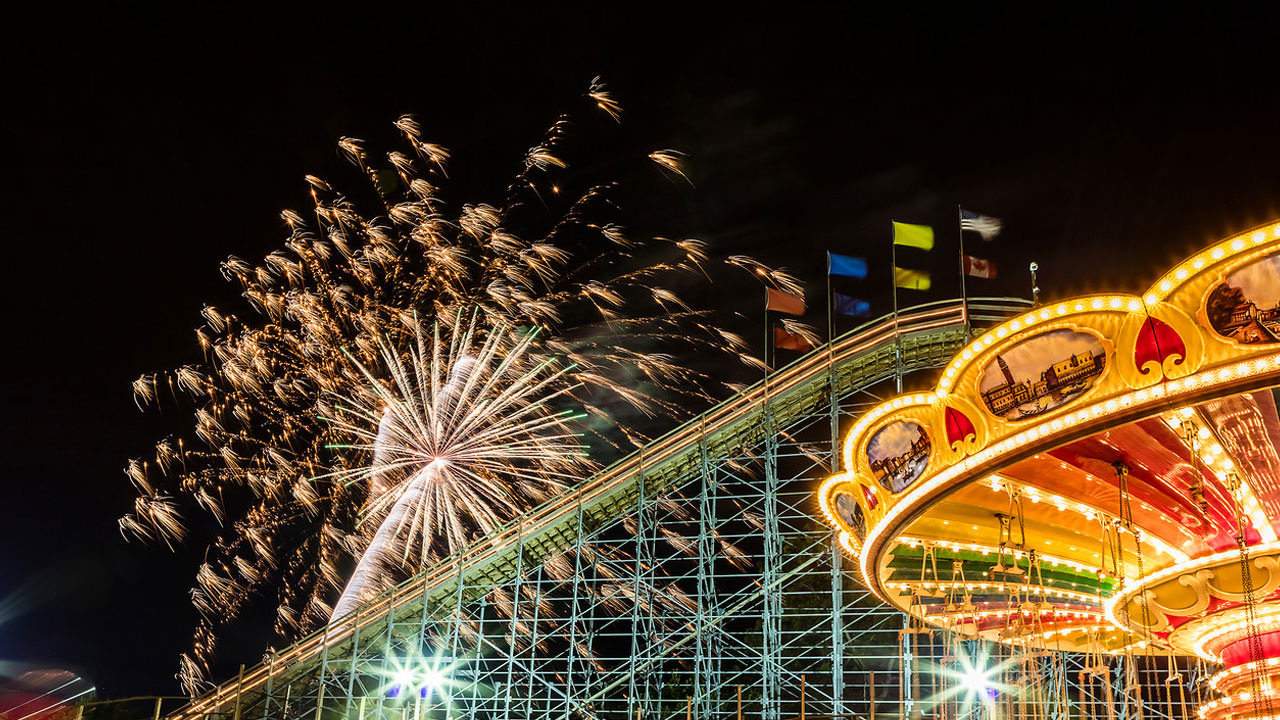 Dances (up to 4 hours in length, over by 1 am)
| Year | Up to 700 Seats | Each Seat over 700 |
| --- | --- | --- |
| 2022 | $2,500 | $3.50 each |
| 2023 | $2,625 | $3.75 each |
Special Shows & Conventions (8 am – Midnight)
| Year | Event day | Set-Up/Tear-Down Day |
| --- | --- | --- |
| 2022 | $2750 | $1375 |
| 2023 | $2875 | $1437 |
Bands
There is no charge for bands that set up during your decoration time. If a band wants to come in at other hours or earlier than one hour before your event, there will be a charge of $50 per hour.
Dinner
Weddings, meetings, etc. Four (4) hour period (same price as DANCES above). If dinner is within two hours before your dance, an additional charge of $200 will be made over your base DANCE rate.
Caterer
Must clear hours for use of Rainbow Gardens kitchen with Park Management. If you are using a caterer, decorations have to be done the same day.
Police
The services of two (2) uniformed police officers are required in Rainbow Gardens for events with alcoholic beverages. Four (4) uniformed officers are required for school proms. You will be billed directly for the cost of these officers.
Special Dance Hours
9:30 pm to 1:30 am, or 10 pm to 2 am
$100.00 additional charge over base *DANCES rate above
$175 additional charge with Extra Hour or portion thereof
Additional Services
Electrical Boxes (Portable) – $50 per Box per Show. Each Electrical Box contains 28 breakers & electrical cords w/outlets able to cover 70' of double booth space on the wood floor.
Linen – Our charge is based on the size and number of tables you request. Linen comes in white or colors.
Extra Seating – For DANCES, SPECIAL SHOWS, and CONVENTIONS over 700, use rate per seat under the DANCES section.
Seating Chart – Two are issued with signed contract. Extra charts purchased, $2.00 ea.
Rented Mirror Ball w/ Lights – $45.00 Fee
Decorations & Catering Set-Up Times
TIME PERIODS: for dances, dinners, weddings, meetings, etc.:
8:00 AM to 4:00 PM the Day of Your Event
7:00 PM to 11:00 PM the Day Before Your Event if Rainbow Gardens is vacant
Your Decoration Committee may choose from one (1) of the Time Periods above. If both or any part of both Periods are desired, refer to the SPECIAL SHOWS and CONVENTIONS Set-Up / Tear-Down Day charge.
Note: Bands must use this same time or there is an extra charge. See BANDS above
If using a Caterer, decorations must be done the same day to avoid extra charges
Rainbow Gardens Capacity
Maximum capacity with tables and chairs = 1250
Maximum capacity seating = 2200
SEATING CHARTS / FLOOR PLANS: must be turned in THREE (3) days before event
ALL PRICES SUBJECT TO CHANGE
Rainbow Gardens will open one (1) hour before your event starts; the Checkroom (during coat check season) and Snack Bar will open a half (1/2) hour before your event.