Cannon Bowl
Experience a real spin-cycle!
A thrilling inner tube slide ending in a giant bowl sending tubes around up to three times before shooting out the middle to the splash pool below.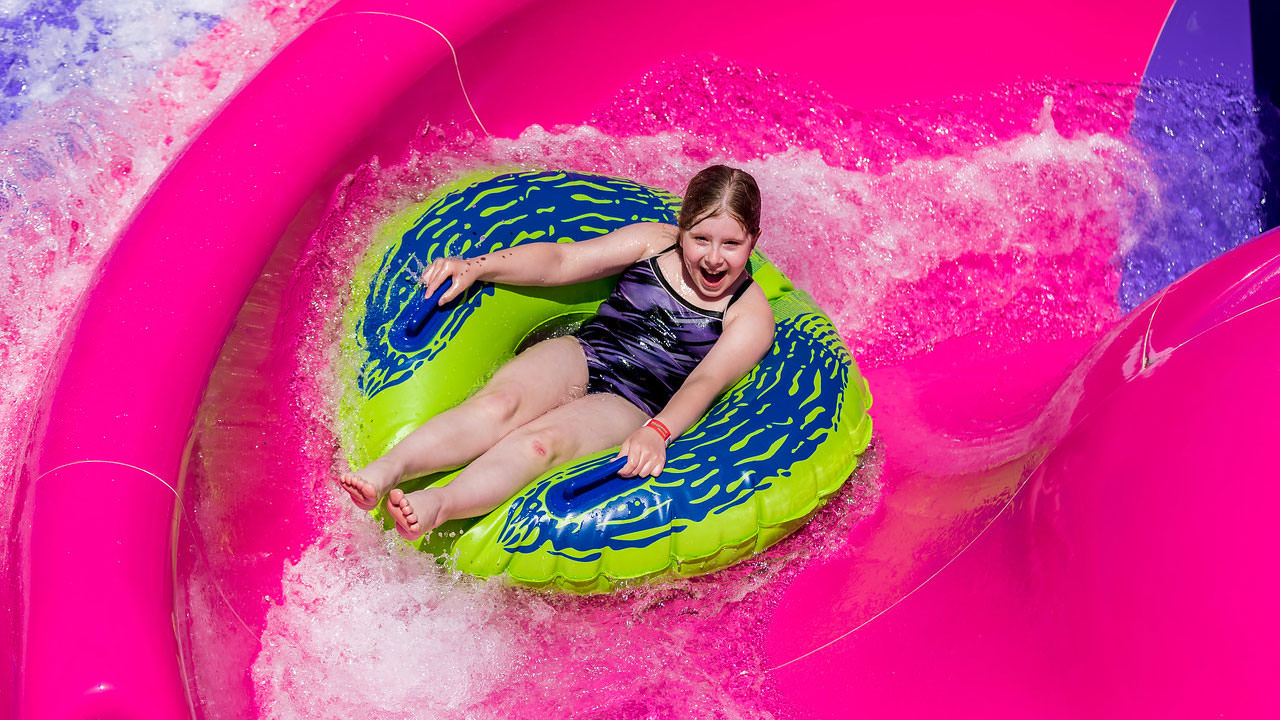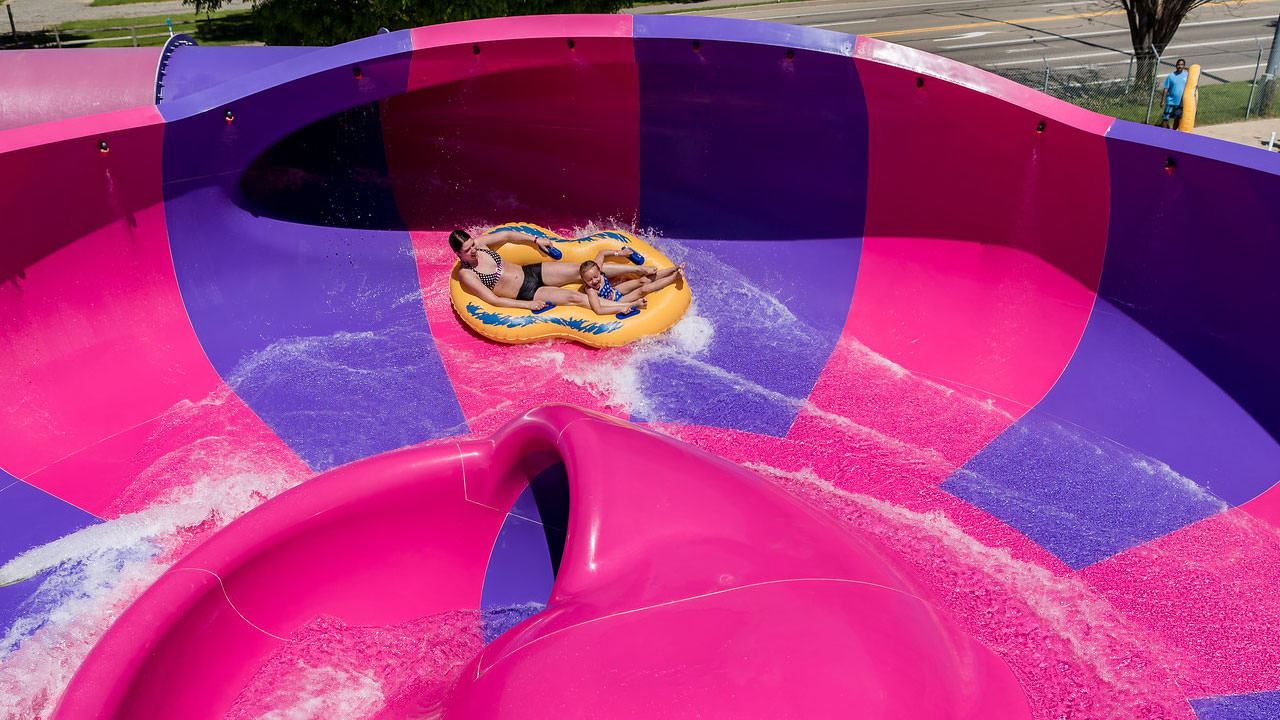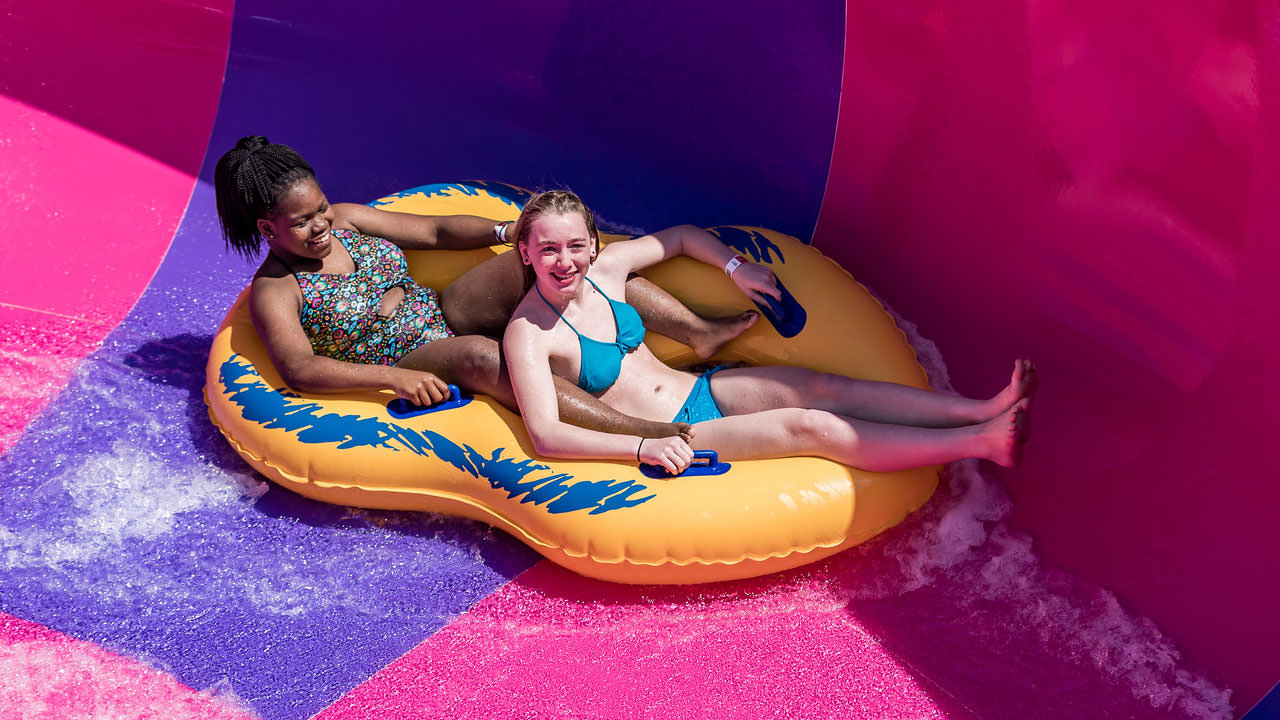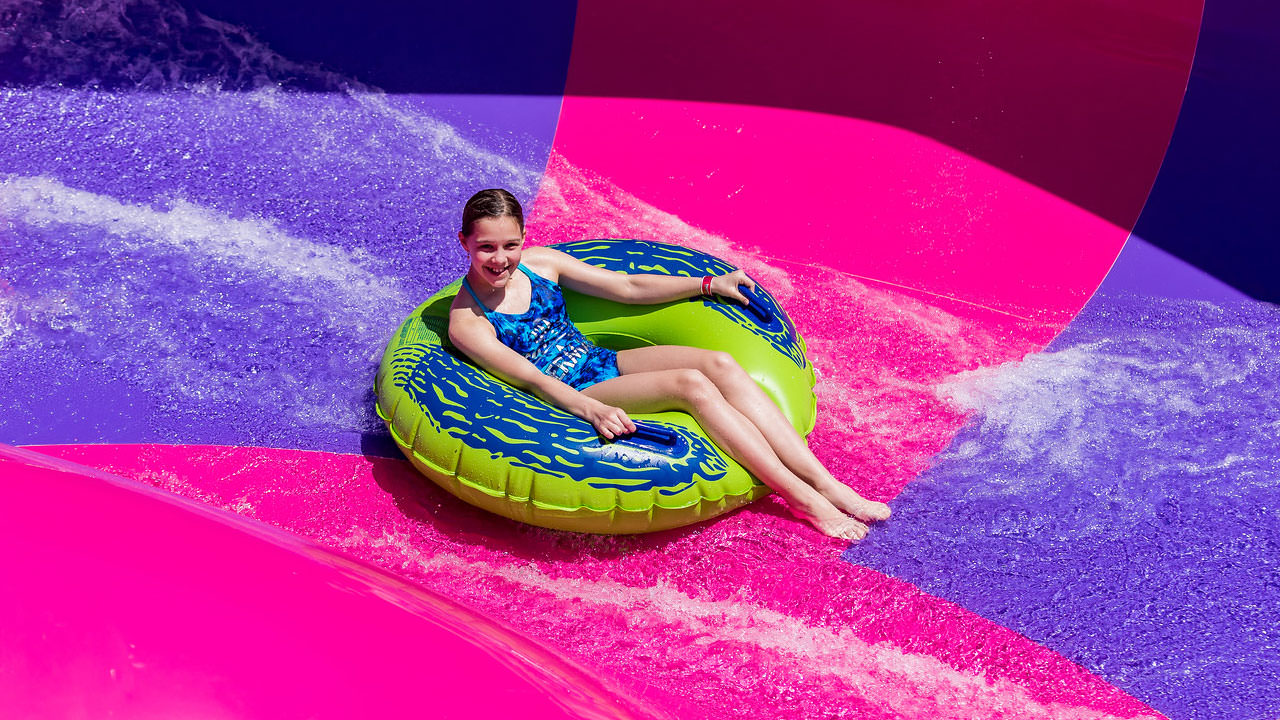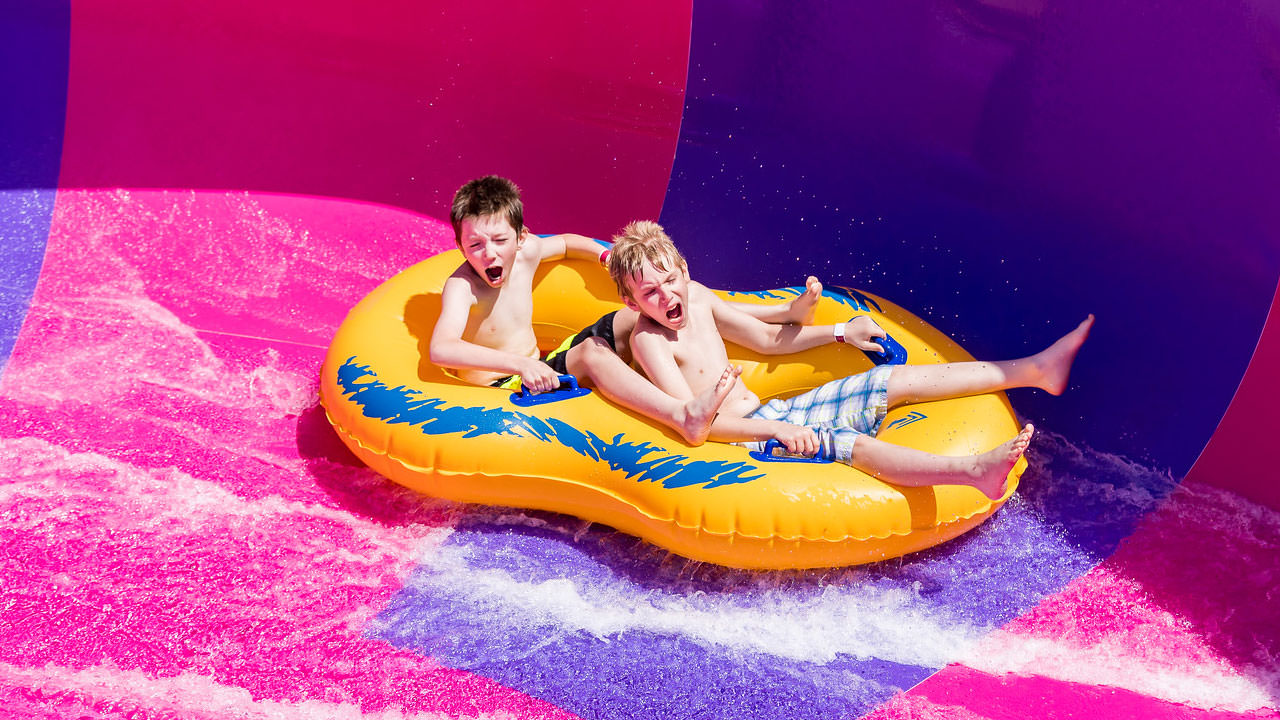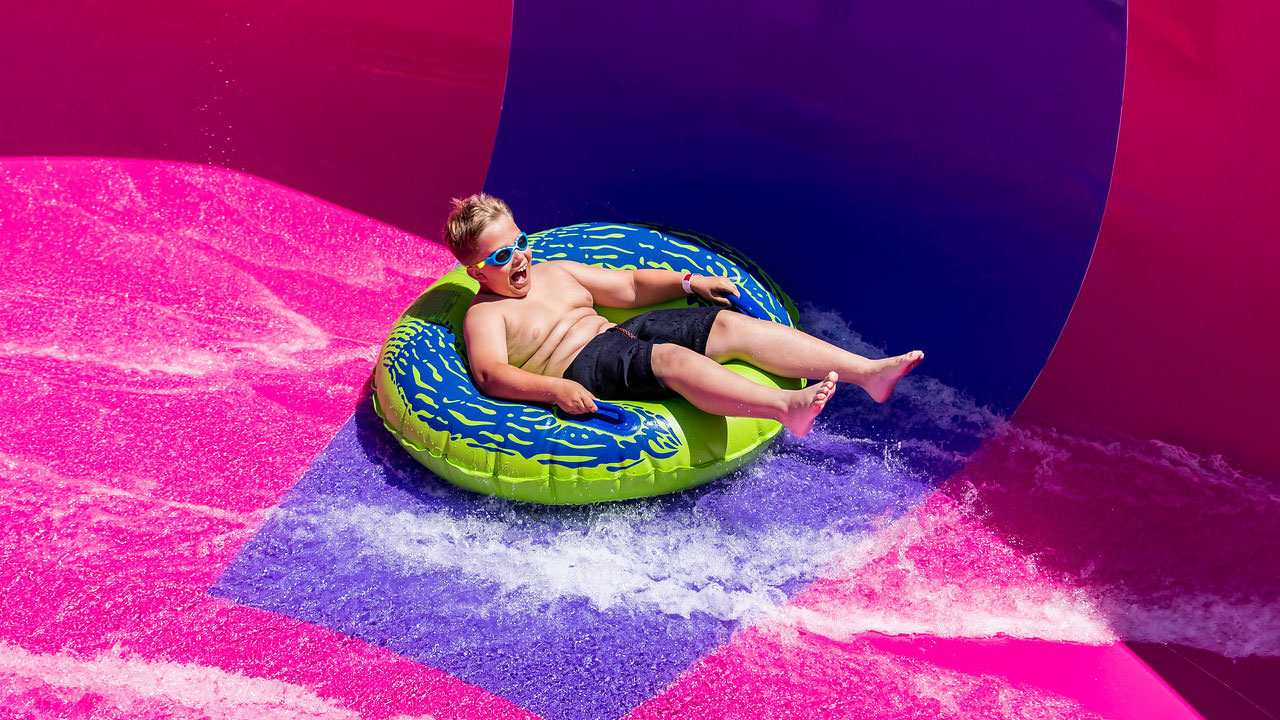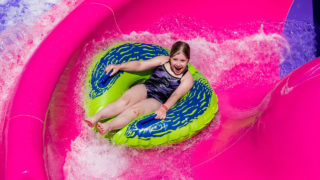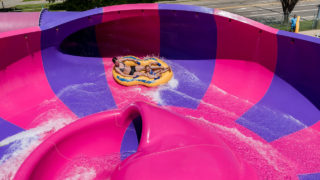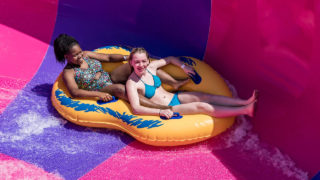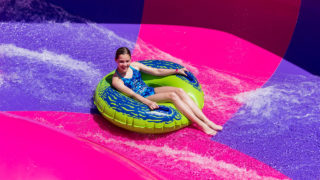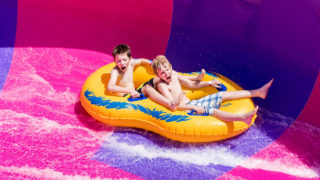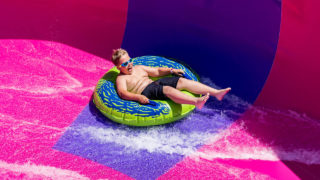 Height Restrictions: Must be 42" or taller to ride. Riders 42-48″ must be accompanied by a Supervising Companion.
The Cannon Bowl has all the twists and turns you expect in a tube slide, plus a giant bowl at the end that spins you round and round before shooting out the middle into the splash pool! You can choose to ride by yourself or grab a double inner tube and ride with a friend!