Giant Wave Pool
Catch some waves!
Cool off in the largest Wave Pool in the tri-state area! This massive pool holds 500,000 gallons of water, features waves up to 4', and accommodates up to 1,000 people.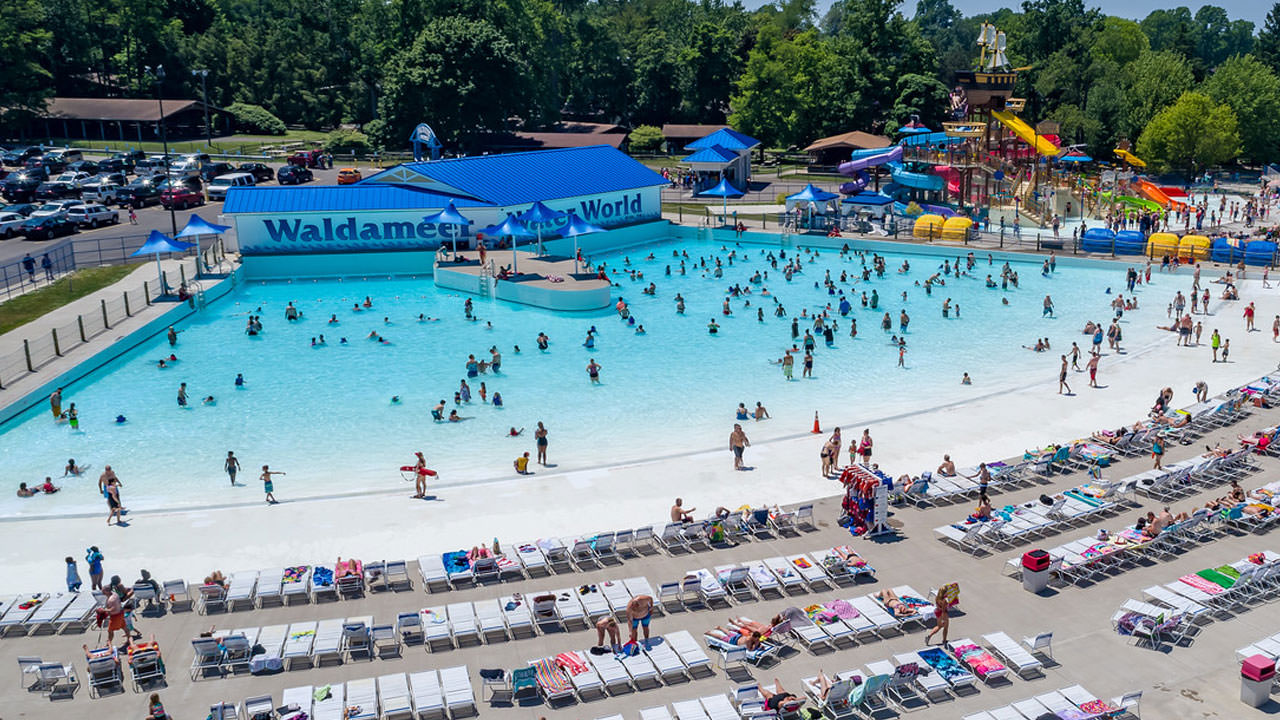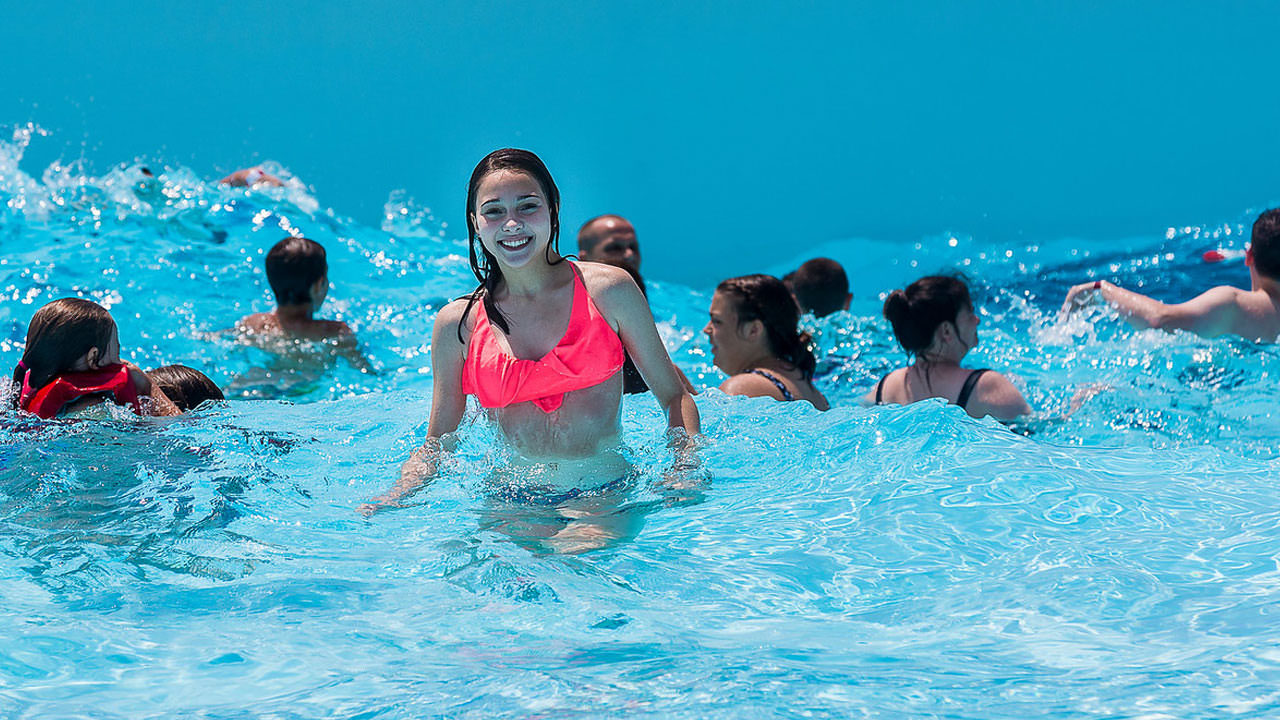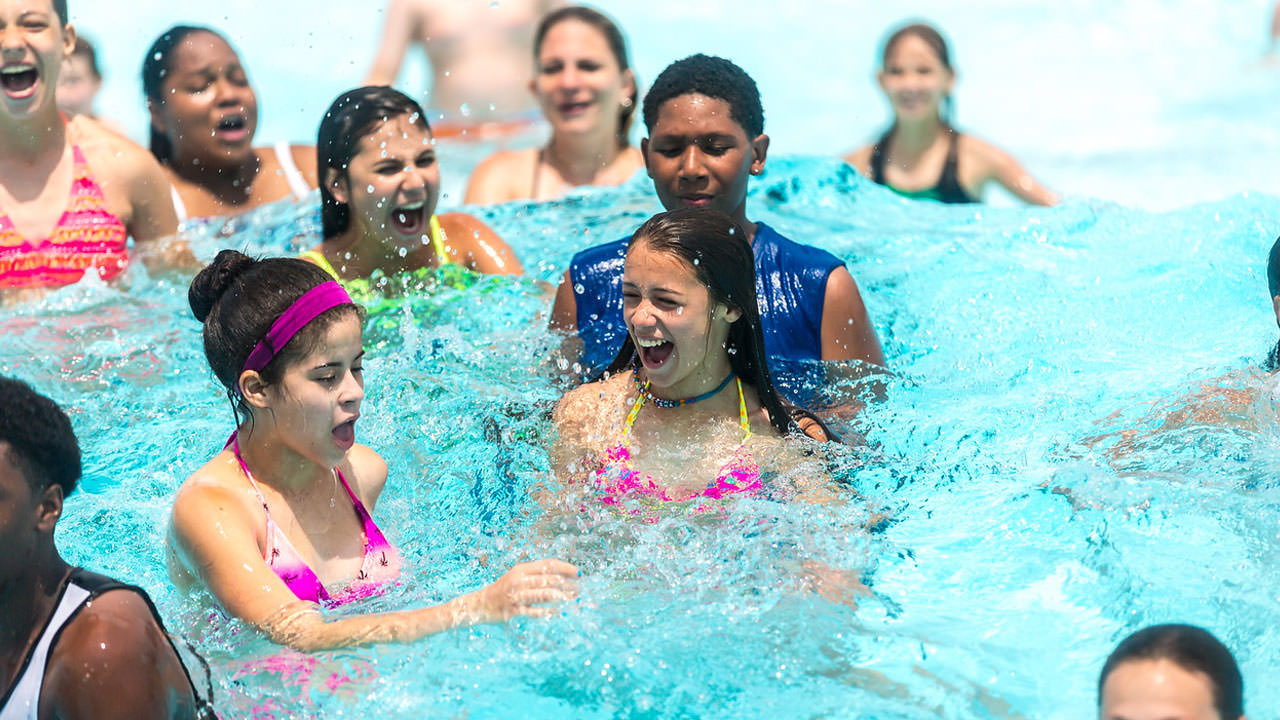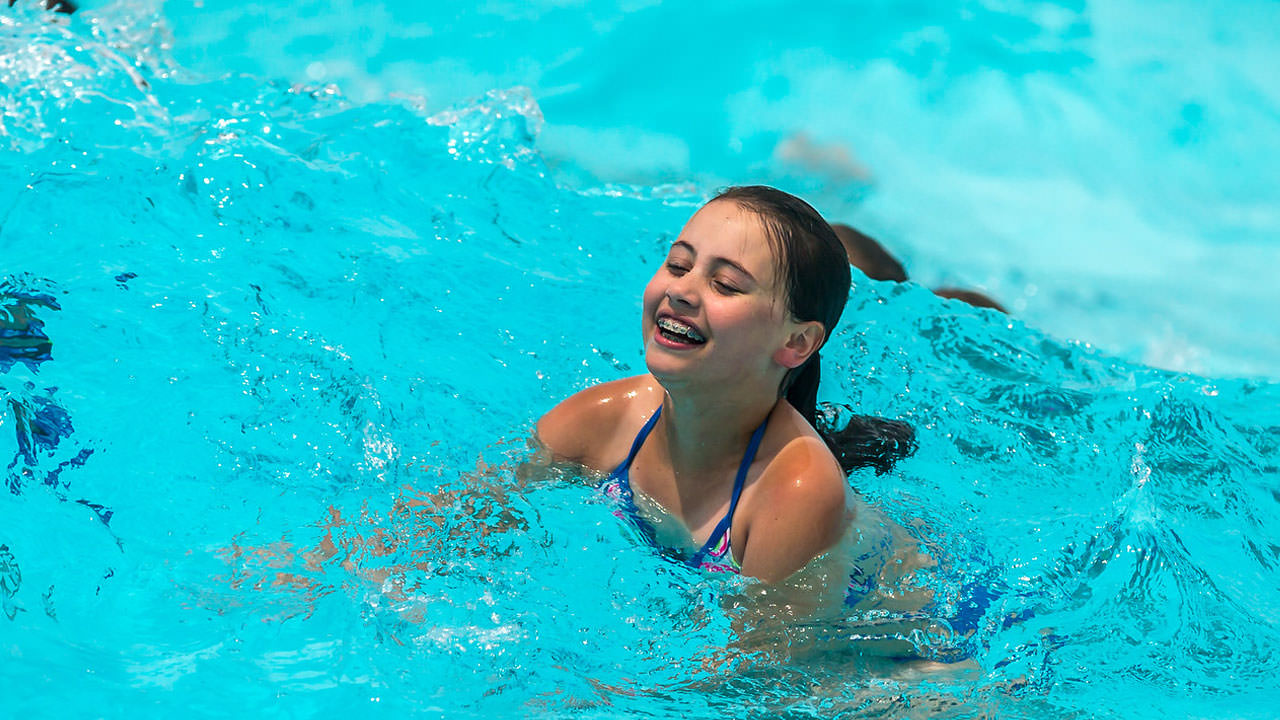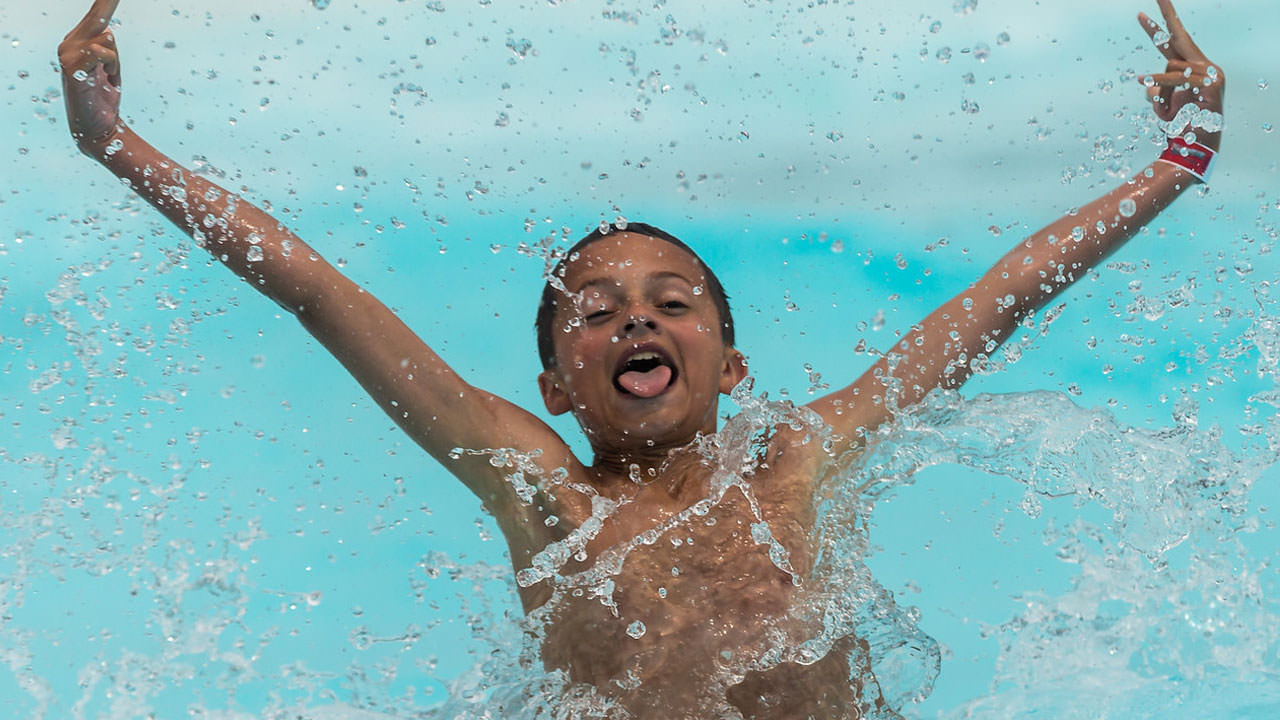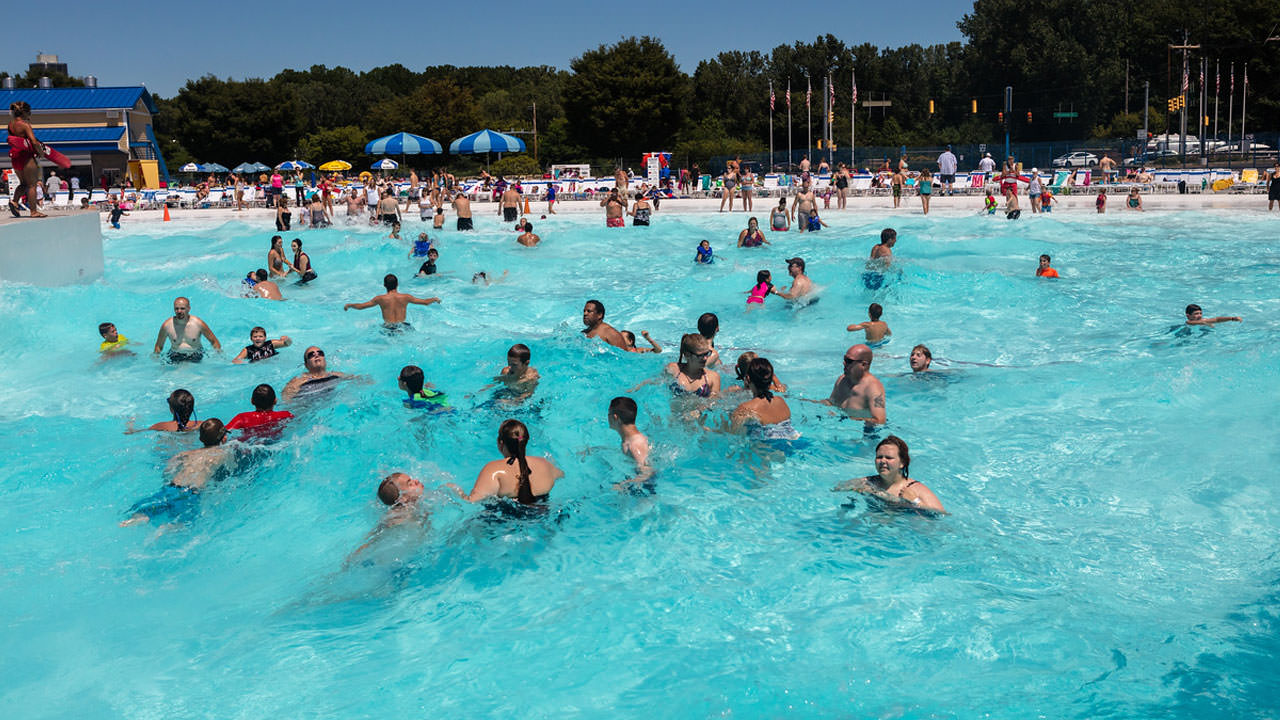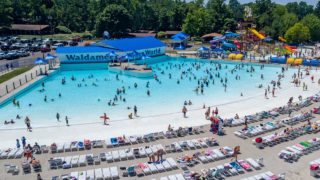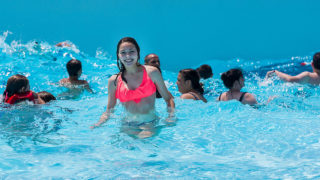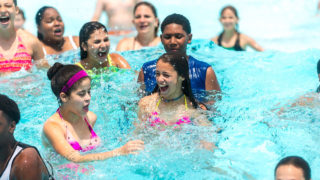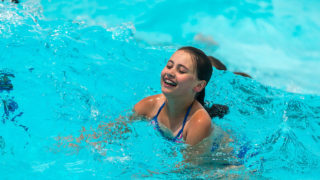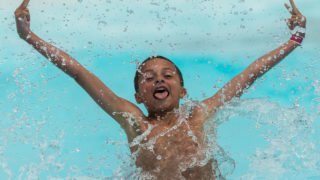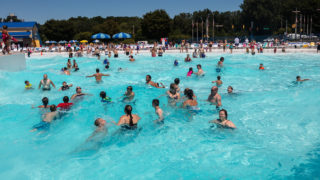 Height Restrictions: Riders under 48" must wear a life jacket and be accompanied by a Supervising Companion.
Water World's signature attraction, the Giant Wave Pool will leave you thinking you are on the shores of a tropical beach! The waves roll onto the beachfront in 10 minute cycles so you can relax in the calming waters or rock and roll in the 4′ high waves. Riders must stay behind the ropes at all times and riders under 48″ must stay behind the red line and be wearing a life jacket at all times.