Our Guests Say
Praise for Waldameer! Here is what some of our recent guests said about their visit to the park!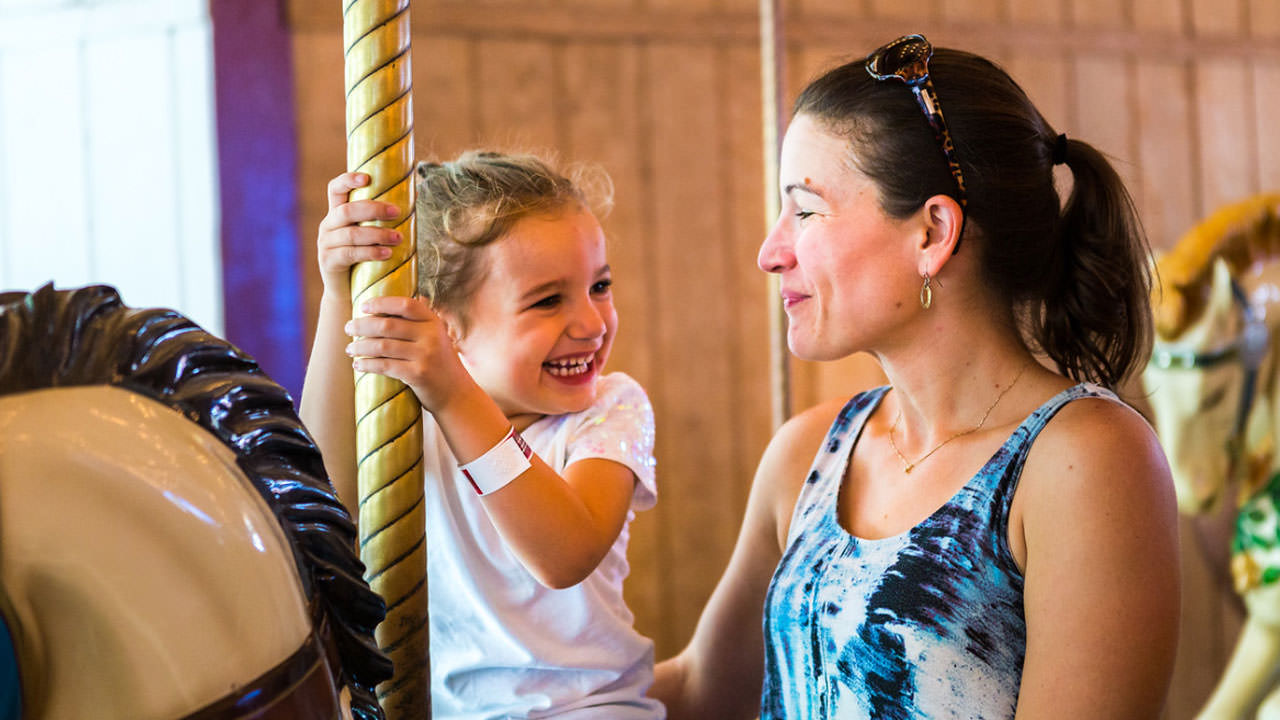 "I injured my back and needed to use a wheelchair so I didn't have to miss my kids'picnic. Toward the end of the day, my wheelchair broke, a young man in a red shirt went out of his way to help us. He found a wheelchair and let me use it free of charge for the rest of our day. I wanted to thank him very much. It was wonderful to see all the staff in red shirts to help your Guests. There was also another young man who helped me with a bag of ice in the office when I needed it. Thank you so much Waldameer for what could have been a painful and short day for my kids and turning it into a painless and fun day for me."

Jennifer W.
"Hi! We wanted to e-mail you to tell you how much we love your park!!! We found 
Waldameer a couple of years ago (we're in West Seneca, NY, a southern suburb of Buffalo) & since 
finding you always rave about your park… you're a traditional, old fashioned park that truly puts your visitors first, & thank you."

Frank, Kathie, Samantha & Karlie D
"Thank you for the opportunity to participate in your discount consignment ticket sales for our employees… Many said they had a great time and would participate again next year. Thanks again – we appreciate being able to 
offer this to our employees."

Karen B., Instron Industrial Products Group, Grove City, PA
"I want to thank you and those at the West Lakeview Grove for all the help. I will be looking for the contract for next year's picnic in the mail. Again, thank you for your help in making this picnic such a huge success."

Christopher H., Director of Human Resources, C.A. Curtze Food Service
"All of your staff at Waldameer Park! THANK YOU! Thank you for another great time and understanding with everything. It is knowing that there are people such as yourself and your employees that make it all worth the effort, again thank you!"

Jeffery J. A., Treasurer FOP #7, Erie, PA
"I have been coming to your Park since I was little, and I love it! All of your rides and employees are nice and delightful. They are well mannered and friendly. Your ground is always clean and your rides are thrilling! Keep up the good work…keep making improvements, adding rides like the Ravine Flyer II…your Park will be more successful than ever!"

Ryan S., Greensburg, PA
"I have been going to Waldameer since I was 7 or 8… I now live in Baltimore and can no longer enjoy my favorite family park every year. I am carrying on the "Family Tradition" of Waldameer to my daughter when I am visiting home. I am so excited for her to enjoy and get the thrill out of the same rides I enjoyed throughout my childhood. Thank you Waldameer for staying a very family friendly park I can visit year after year. Looking forward to my day at the park this summer!"

Michele, Baltimore, MD
"Waldameer Park is truly one of a kind and pure delight to visit. Your hospitality and graciousness to the ACE group is a true reflections of why your park is and will continueto be a success. It was great to be surrounded by the American spirit and honest values. A huge thank you for all you did for the ACE group. I appreciate it."

Claudia
"Your park is very clean, very family friendly and safe. The staff is congenial and helpful. We loved the shaded picnic grove, and the overall "good old park" feel of Waldameer! Keep up the great job and we will be sure to see you again next summer!"

Jim H.
"Great little park! We have been going there for the past four years in a row. Having three children, I wanted them to have memories of this type of park. Crowds at this park have always been perfect. What great memories for my kids. Nice to donate to juvenile diabetes. Class act. Thank you, Thank you, Thank you."

Ed C., Alliance, Ohio
"Waldameer is a wonderful, family-friendly park. My husband and I hadn't been to Waldameer since we were kids and we took our children this weekend. They had the greatest time! It is truly a fantastic park for small children. They enjoyed every minute of the day and seeing how excited they were made us so happy. What a wonderful place for families!"

Lesley
"I am so glad that I heard about Waldameer as it was my family's first visit this summer. We had such a great time that we have made it our tradition to go every summer. You have rides for everyone and it's a great place to be!"

Sarah K., Cleveland, Ohio
The opinions displayed on this webpage are those of guests who have visited Waldameer & Water World. They are unsolicited, unedited comments (except to correct typos or for brevity's sake). The opinions expressed here are not necessarily those of Waldameer's owners or staff.