Summer Jobs
Be a part of the fun! Join the Waldameer Team!
Not only is Waldameer a great place to enjoy summer fun, its also a great place to work! In addition to competitive wages, Waldameer offers a host of other incentives for its employees to make working at Waldameer the most fun job around.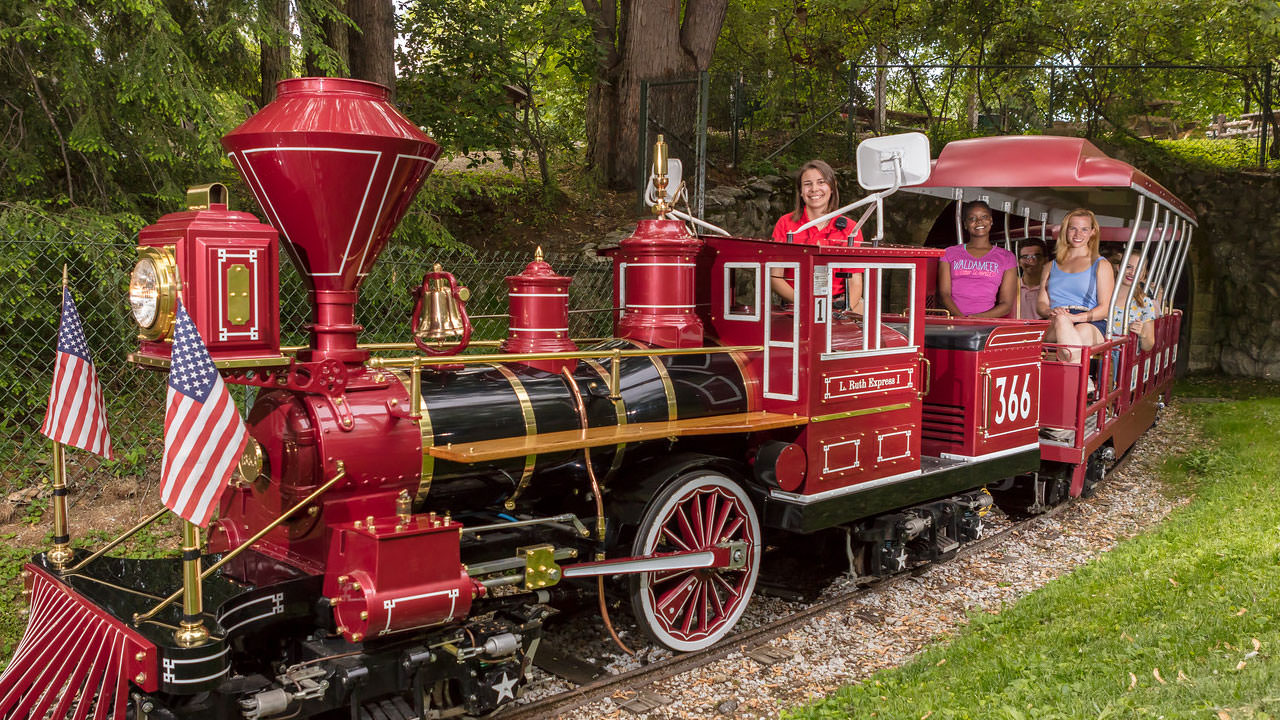 Check back in February for 2022 Summer Jobs information!
Walk-in Interviews Everyday Monday thru Friday, 9:00a – 4:30p, Saturday and Sunday, 9:00a – 9:00p
Application & Interview Process
Applicants are encouraged to complete an Online Application prior to interviewing.
Applicants must perform an in-person interview during our walk-in Office Hours or Job Fair to be considered for employment. No appointment required. Please park in the West Lake Road parking lot and walk to the Park Office next to Paratrooper. Office hours for interviews are Monday-Friday 9:00a – 4:30p and Saturdays, 9:00a – 3:00p.
Applicants Must Bring
Drivers License and Social Security Card
ID from School, Military, Government
Personnel References with phone numbers
CPR, First Aid & Life-guarding Certifications (for Water World applicants)
Working Papers from school only needed upon notification of being hired
Dress in business casual attire
2021 Pay Rates
| Age | Schedule | Wage/Hour | Lifeguard Wage/Hour | Bonus/Hour* |
| --- | --- | --- | --- | --- |
| 17 & Graduated or Older | There are No Restrictions for Amount of Hours | $10.00 | $10.50 | $1.00 |
| 16 – 17 Year Old | 5 Day Week | $9.00 | $10.00 | $0.50 |
| 15 Year Old | 5 Day Week | $7.25 | $7.50 | $0.25 |
*BONUS: given only when you work until end of our operating season
Ride Operators are responsible for upholding strict safety standards while operating amusement rides. Ride Operators get to enjoy constant guest interaction in an upbeat, exciting atmosphere. A ride may look complicated to operate at first, but they are in fact quite easy to learn! Our trainers will make sure you fully comfortable in your position before letting you work independently. Position requires someone who is responsible, friendly, and able to work in an outdoor environment which may require extended time standing, walking, and stepping up and down. Must be 16 or older.

Lifeguards are an important part of Water World safety and ensure all our Guests safely enjoy all our Water World attractions. Lifeguards enjoy interacting with Guests while assisting riders down slides or keeping an eye on the water in our pools. Lifeguards are Water World's first responders if an emergency should occur. Training from American Red Cross is required but recertification and in-service training is conducted by Water World Trainers. Position requires someone who is responsible, friendly, and able to work in an outdoor environment which may require standing and being in the water for extended periods. Must be 15 or older.

Available Lifeguard Certification Classes

Concession Team Members are responsible for providing food services at our 16 walk-up concession locations. Duties include food preparation, cooking, and cashiers. Team Members will interact with guests regularly and must be able to work in a fast-paced environment. Must be 16 or older.

Catered Company Picnics are the core of Waldameer. Our Catering Team takes care of food preparation, picnic setup/teardown, and picnic supervision. Weekdays are dedicated to preparation and picnic planning, and weekends are when our Catering Team efficiently serves 3,000+ meals. Must be 16 or older.

Picnic Hosts are the first Team Members greeting picnic attendees and providing excellent catered meal service. Duties include picnic attendee registration and assisting our Catering Team with picnic setup and teardown. Most hired 14-15 year olds will work in this position.

Our Games Team is full of excitement as they provide a fun and engaging atmosphere with guests enjoying our midway games and arcade. Attendants must have solid communication skills when demonstrating how to play games and presenting prizes. Must be 16 or older.

Admissions Team Members provide a happy welcome to our guests. Theses Team Members have strong communication skills to serve guests making admission purchases and providing park information to assist a fun day. Admissions is responsible for handing cash and credit/debit card transactions. Must be 15 or older. 

Our Retail Team ensures courteous, professional service in our three merchandise locations. Retail Team Members also comprise our Cabana Service Team responsible for friendly and efficient food and beverage delivery along with daily upkeep of Cabanas and Umbrellas. Duties include stocking, organizing, and performing purchase transactions. Retail employees must be friendly, responsible, and organized. Must be 16 or older.

Our Clean Team maintains general facility cleanliness with focus on restrooms, changing areas, and eating areas. Most Clean Team shifts begin in the morning to prepare our park for opening. Must be 16 or older.
We are looking for People:
With upbeat personalities
With hardworking attitudes
Who are friendly
Who are personable
With smiling faces
Willing to work
Wanting to have fun
Waldameer Employee Benefits
Earn FREE ride passes
Earn incentive awards
30% food and merchandise discount
Employee parties
Make friends that can last a lifetime!