Catered Picnics
We'll Do All the Work – You Have All the Fun!
Group picnics have played a major role in the grand tradition of Waldameer summertime fun for 125 years. With our homemade recipes and customized menus, you can ensure your catered meal will be easy and delicious.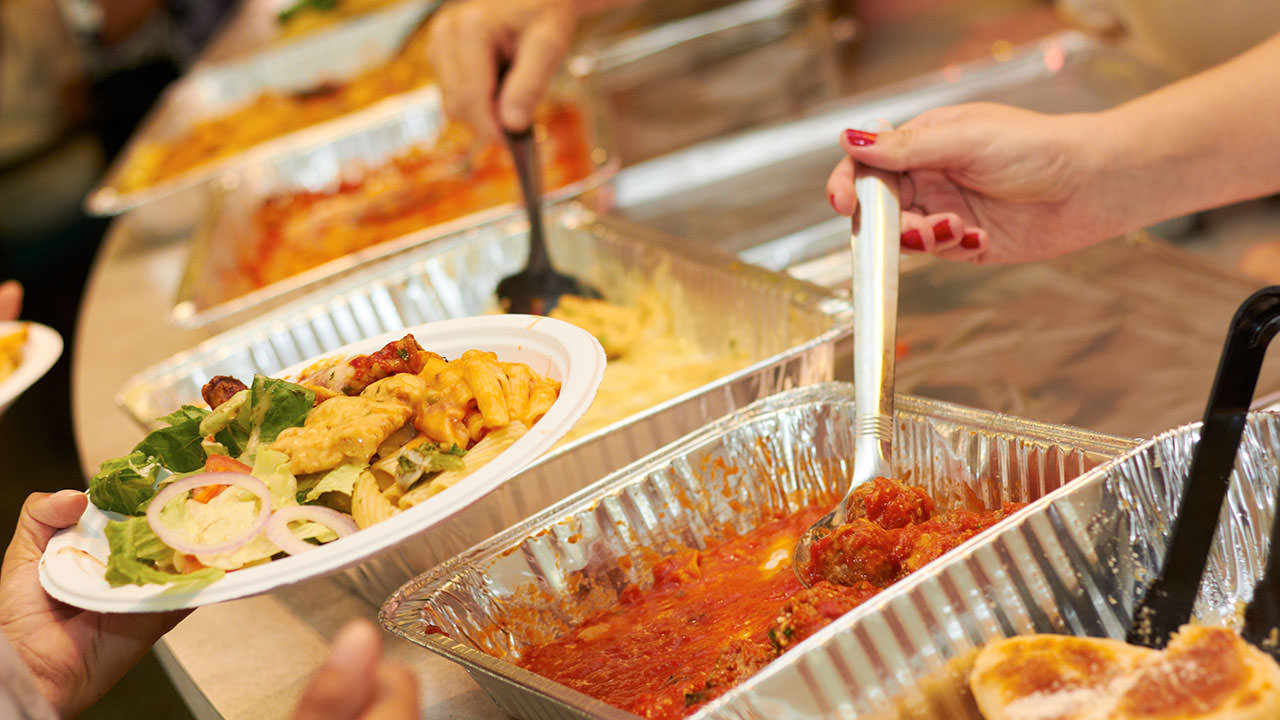 A Family Picnic is Easy and Fun
Each summer, many groups enjoy fully catered events in one of the Park's beautiful picnic groves. With our great prices, extended hours for food and beverage service, and use of your grove for the entire day, you'll find that a group picnic at Waldameer is by far the best value around.
Waldameer is recognized for its delicious homemade picnic meals using our own mouth-watering recipes.
We offer full catering services for groups of 50 to 3,000 people.
With a catered event there is no additional rental fee for use of your shelter.
Your picnic area is reserved exclusively for your group for the entire day.
Food is cooked on-site and most meals are unlimited.
You'll have no setup or clean up worries – Waldameer does it all!
All custom printed materials are FREE: tickets, flyers, posters, and brochures.
Catering Policies
Minimum of 50 meals.
Food Serving Times for Groups 50-75 people starts 2 hours or less after Registration begins. Requests for later Food start times will result in a Registration Charge.
GUARANTEE must include all people. You are charged based on Guarantee or Number Served if larger.
Every Person in Group is included in Guarantee.
Food/Drink cannot be taken from the grove.
Prices include all preparation and serving.
Prices do not include PA sales tax.
Prices subject to change.
Waldameer provides our great service with no gratuity charges.
You may handle your own food & refreshments. (No glass containers). See Private Picnic Groves
Outside Caterers Not Permitted.
"We had a terrific time at Waldameer Park. Thank you for your efforts in making our company picnic a success. Everyone was so professional and helpful as usual. We appreciate it."

Rosanna M.