Ali Baba
Take a ride over the park on this magical carpet ride.
This amazing ride will take you sailing into the air six stories high where you'll swoop down and around changing directions until you glide back to earth.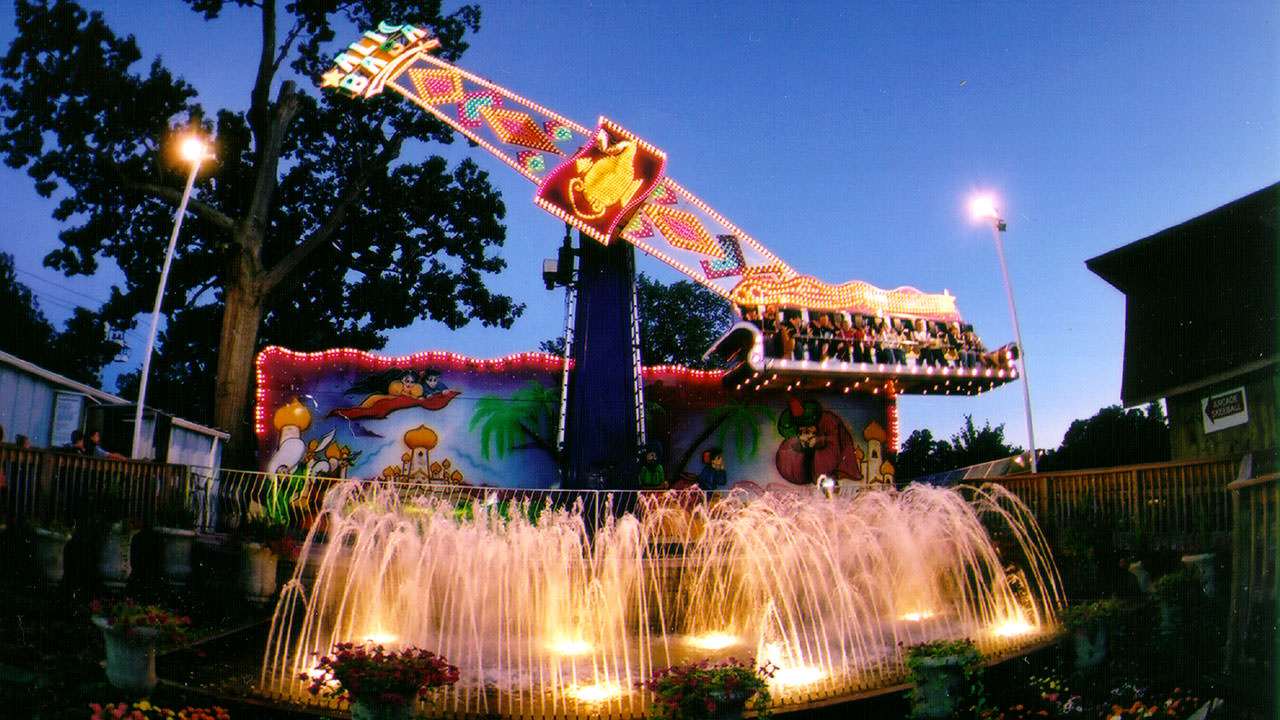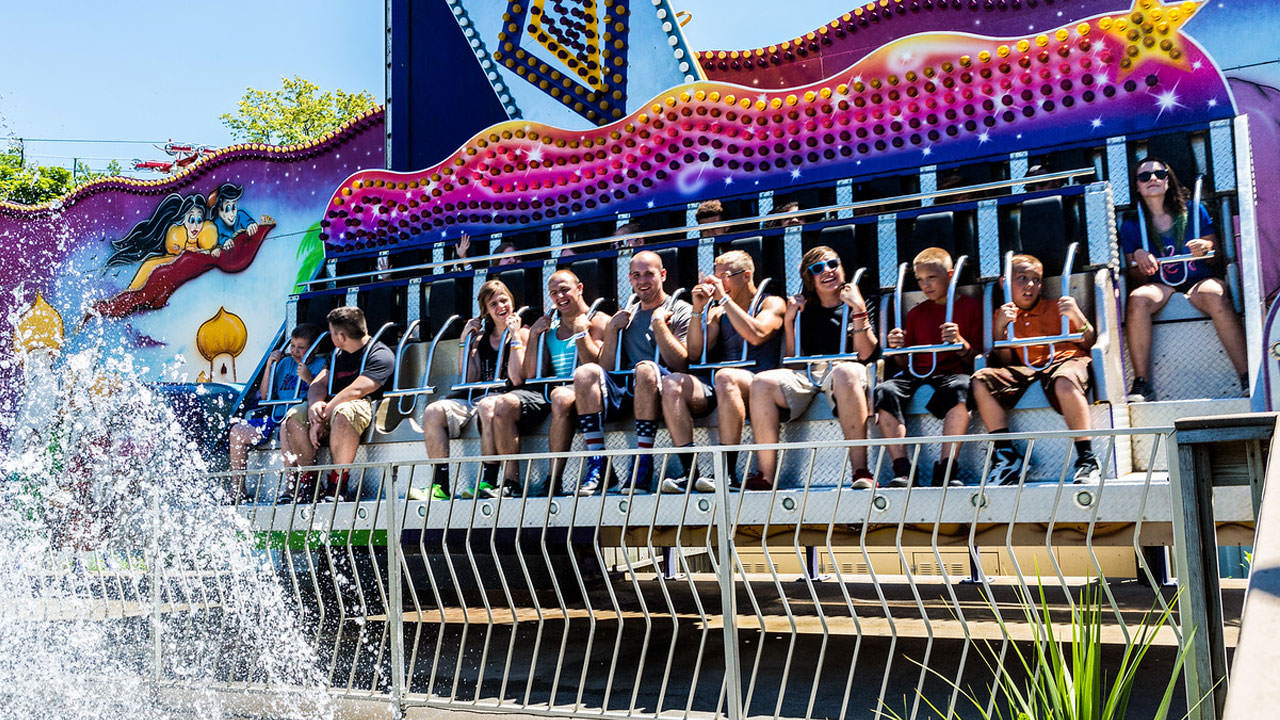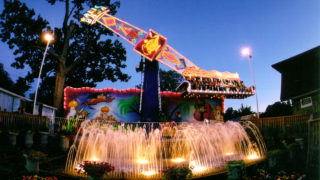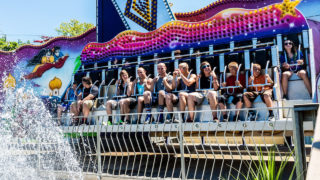 Height Restrictions: Must be 42" or taller to ride
Additional Restrictions: May not accommodate guests of larger size or those with broad shoulders.
Ali Baba is a flying carpet ride that swings guests in a vertical circular motion both clockwise and counterclockwise reaching a maximum height of 55 feet. Riders will experience moderate lateral forces and air-time. Guests must have full upper body control and the ability to sit up straight with their head against the seat back. Guests are secured using over-the-shoulder harnesses that must be completely lowered and locked throughout the ride. When boarding and unloading, riders must step up to the seating area. Companion assistance, which may require lifting a rider, may be needed when boarding and unloading. Accessible access is located at the ride exit for guests and their party possessing a Yellow Wristband or those using a wheelchair. Use the doorbell to request admittance, and the Ride Operator will release the Accessible Entrance door when it is safe to enter.