Ali Baba
Let the sound take you away...
Swoop and soar up to six stories high on a magical flying carpet to the groovy sounds of 70s hits!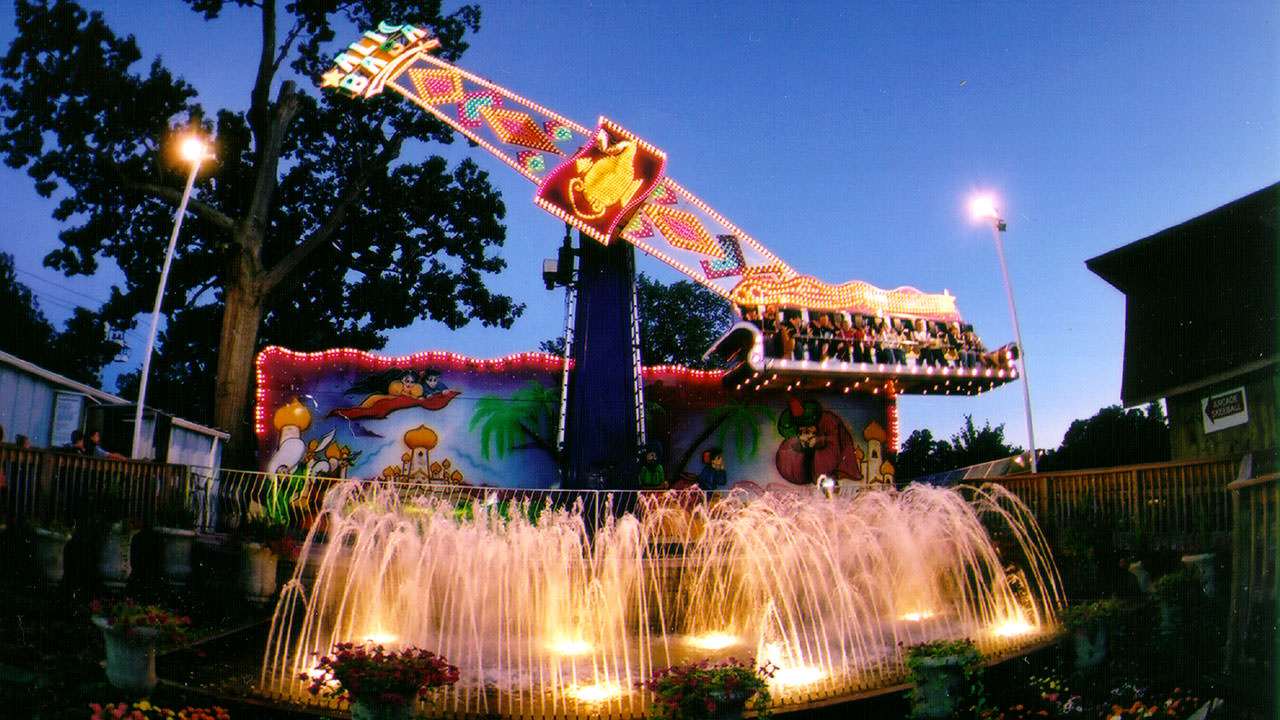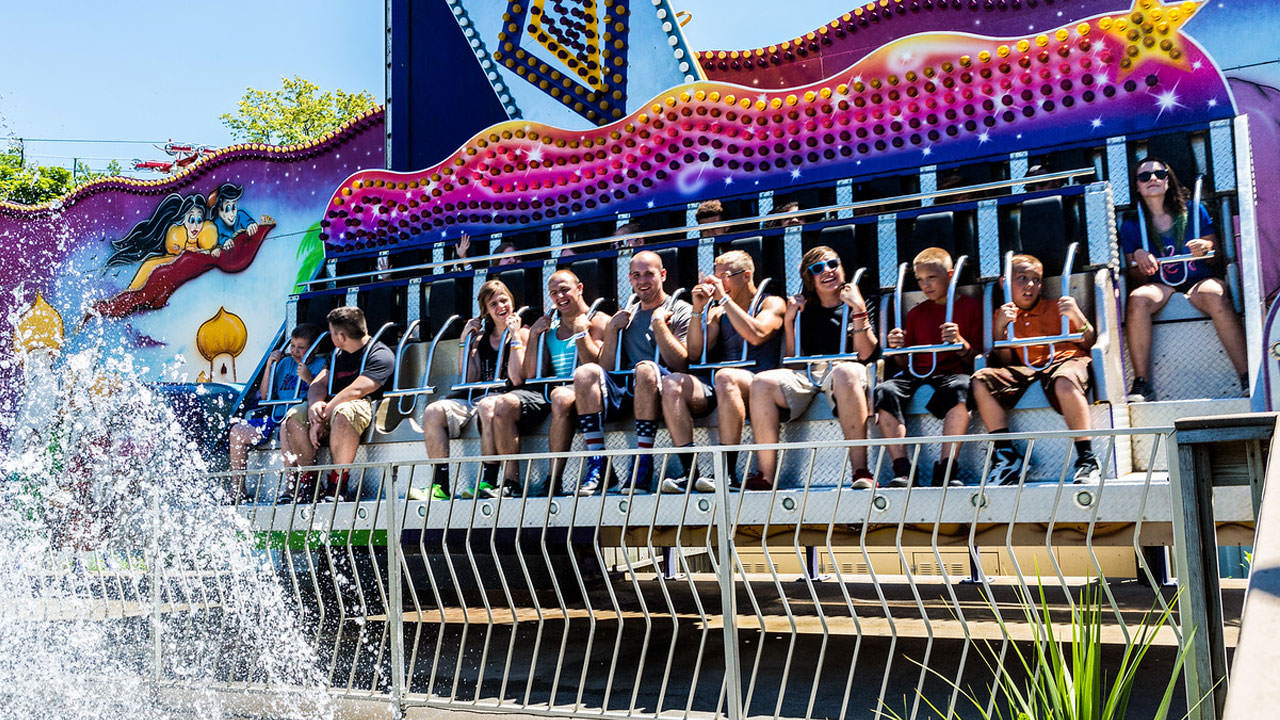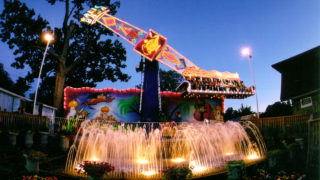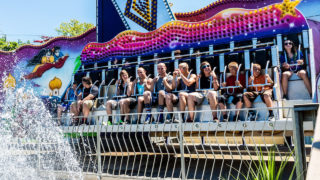 Additional Restrictions: May not accommodate guests of larger size or those with broad shoulders.
Ride Experience: Ali Baba is a flying carpet ride that swings in a vertical circular motion reaching a maximum height of 55 feet. Riders experience lateral forces and airtime.
Accessibility Information: Must have full upper body control and be able to sit up straight with their head against the seat back. Prostheses must be secured or removed before riding. Riders are secured by over-the-shoulder harnesses. Accessible entry through ride exit.
Points Required: 3.5 (if not riding with a Ride-A-Rama or Combo Pass wristband)