Balloon Race
Balloon Race is a great family ride for kids and adults to enjoy together!
Themed after hot air balloons, you control how fast the balloon spins as the ride rotates round and round and up and down!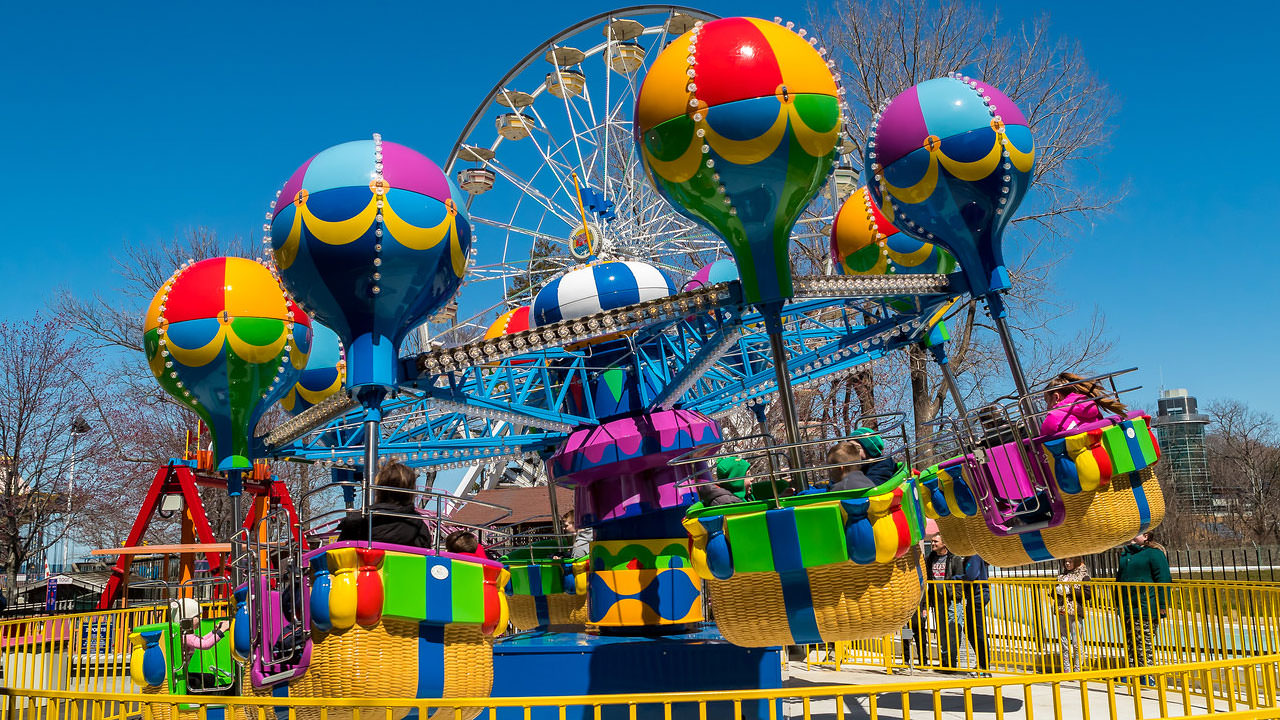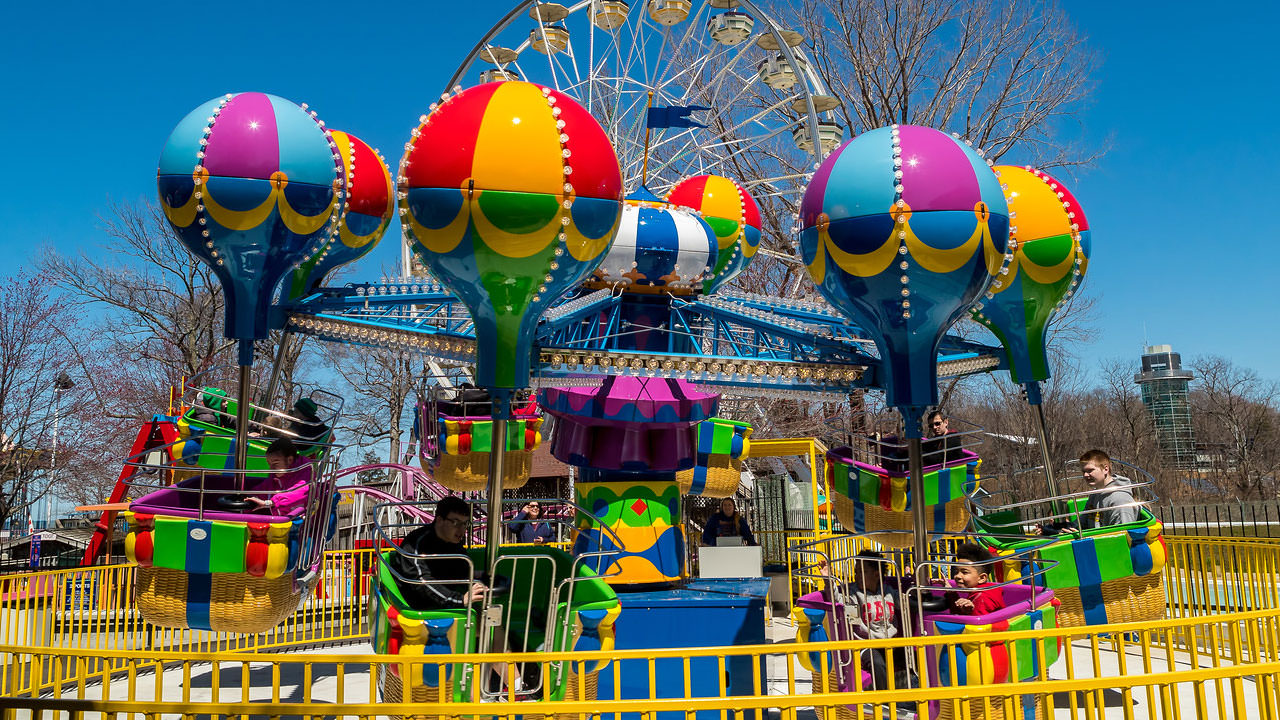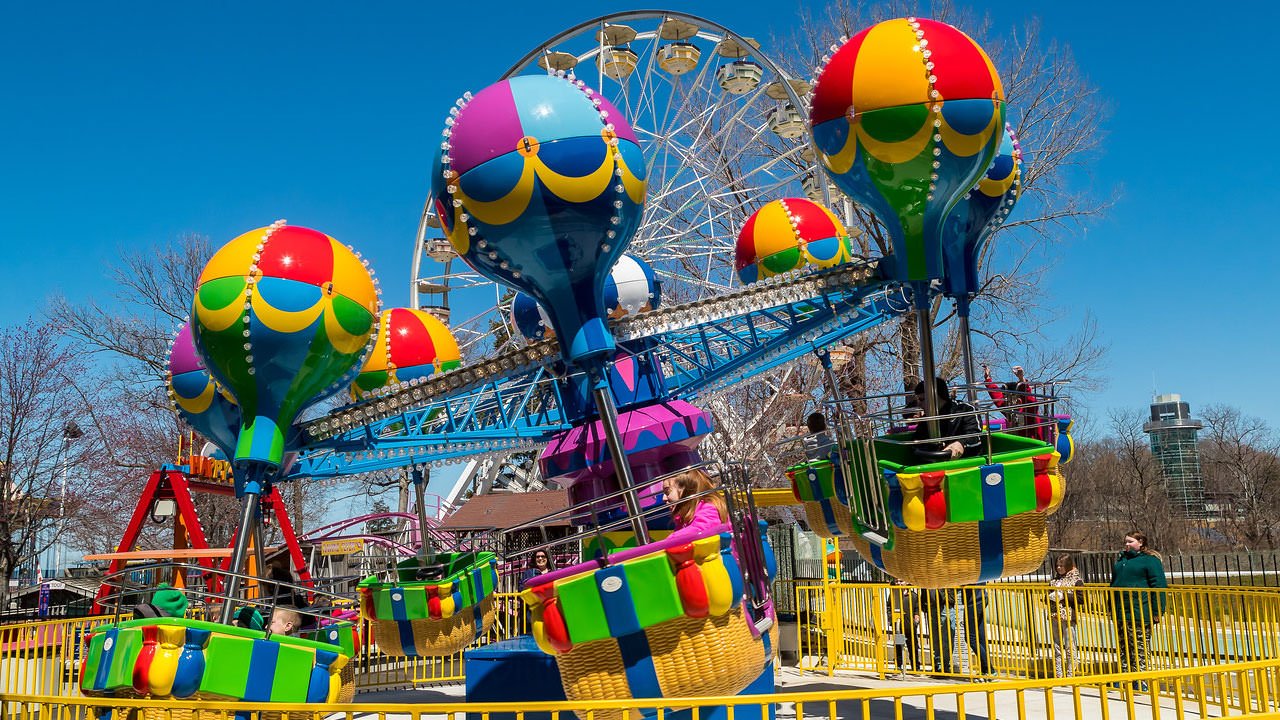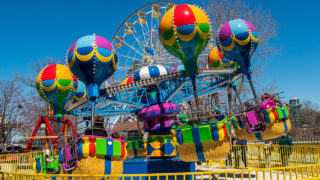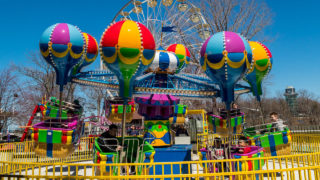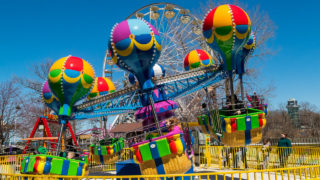 Height Restrictions: Must be 30" or taller to ride. 30-36" must be accompanied by a Supervising Companion.
Balloon Race is a family balloon-themed ride featuring eight ride vehicles that can be spun individually by riders. Riders must be able to sit upright facing forward, and have the ride vehicle door closed throughout the ride. There is one step into each ride vehicle. Companion assistance, which may require lifting a rider, may be needed when boarding and unloading. The accessible entrance is through the ride exit for those possessing a yellow wristband or using a wheelchair.