Balloon Race
A balloon ride for children and adults.
You control how fast your hot air balloon spins as the ride rotates around and oscillates up and down!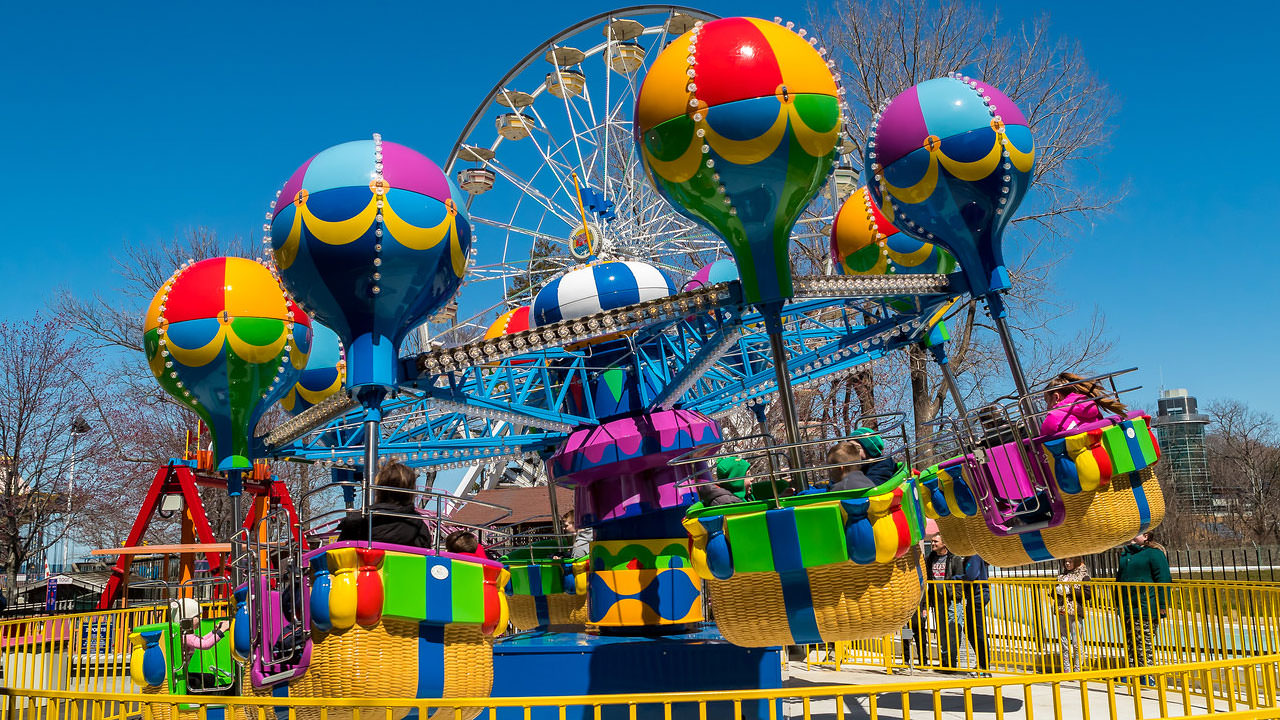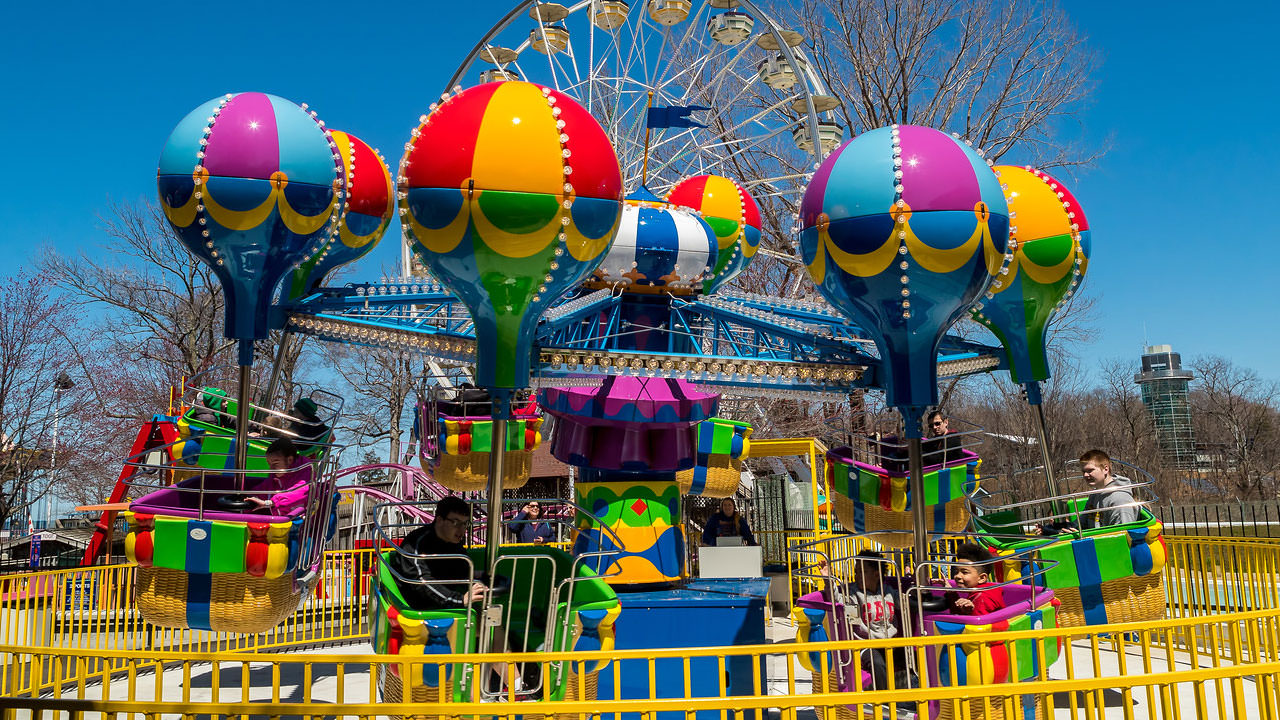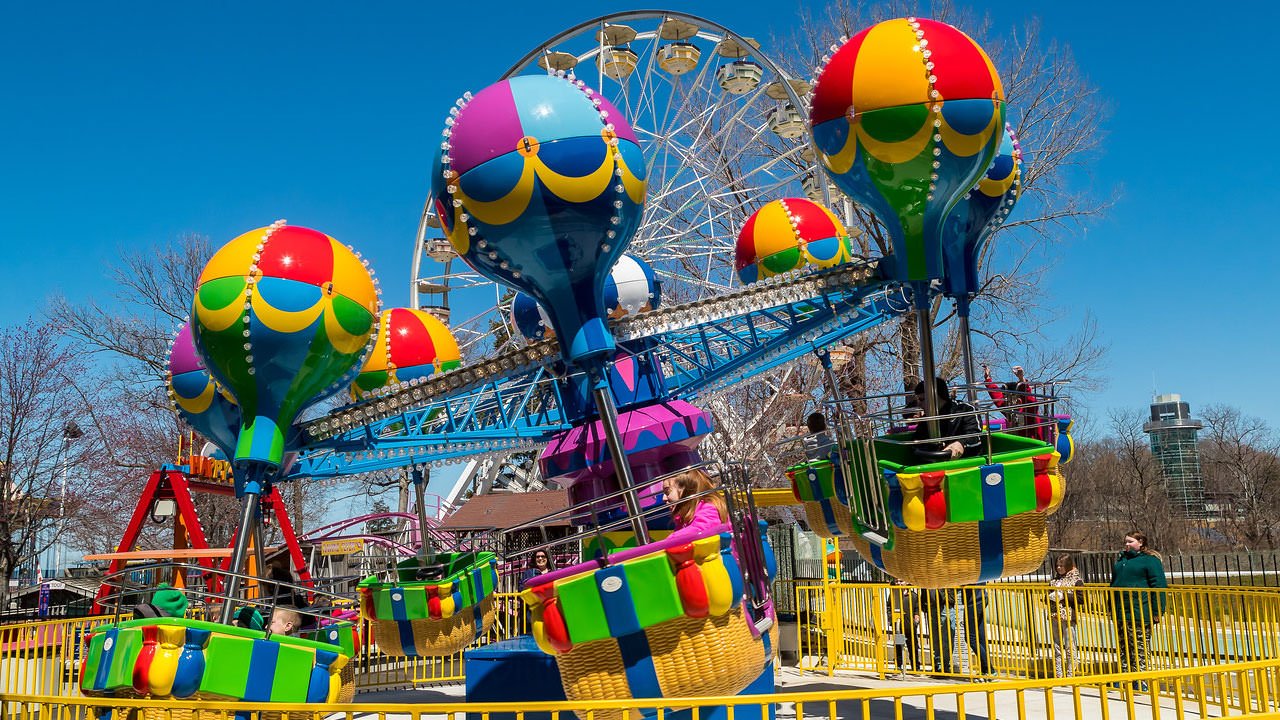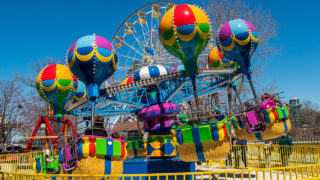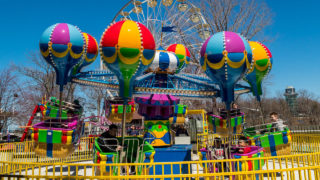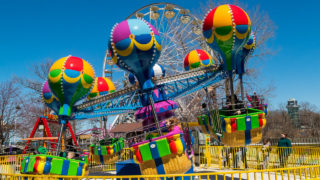 Supervising Companion (SC): Meets all attraction height and safety criteria, understands rider instructions, and can assist a child in complying with rider instructions.
Ride Experience: Family balloon-themed ride featuring eight ride vehicles that spin individually by riders.
Accessibility Information: Must be able to sit upright facing forward with seatbelt fastened and ride vehicle door closed. Ride vehicles may sway when boarding and unloading. A wheelchair transfer ramp is available upon request. Accessible entry through ride exit.
Points Required: 2.5 (if not riding with a Ride-A-Rama or Combo Pass wristband)