Big Rigs
Take a ride in a Big Rig down the open highway.
Big Rigs is designed to allow parents or older siblings to ride with the children. The five trucks are connected together and travel twice around a winding, energized track through trees and a tunnel.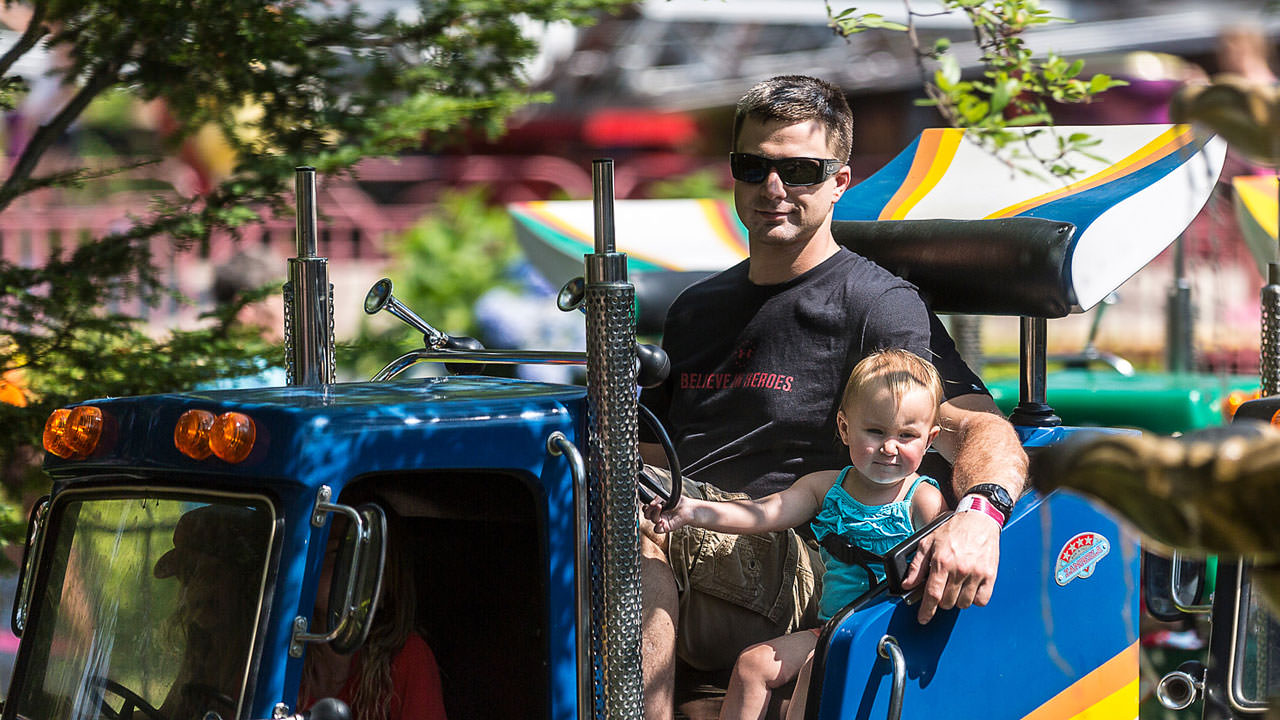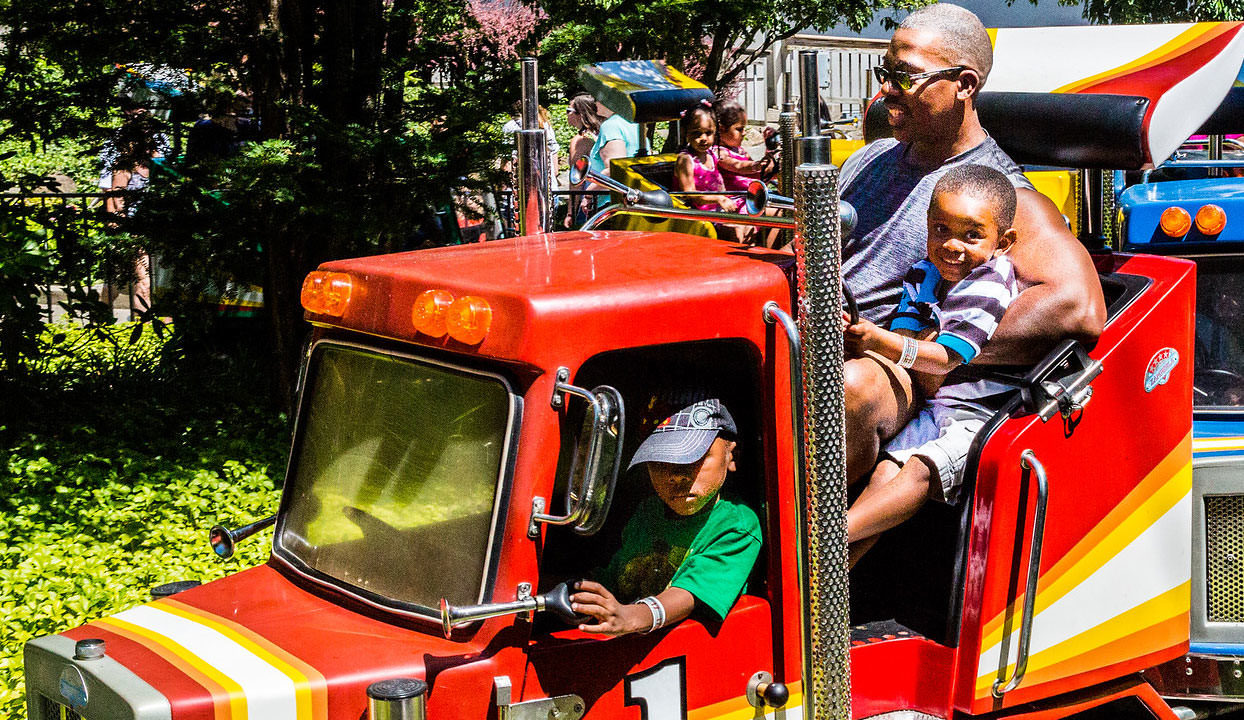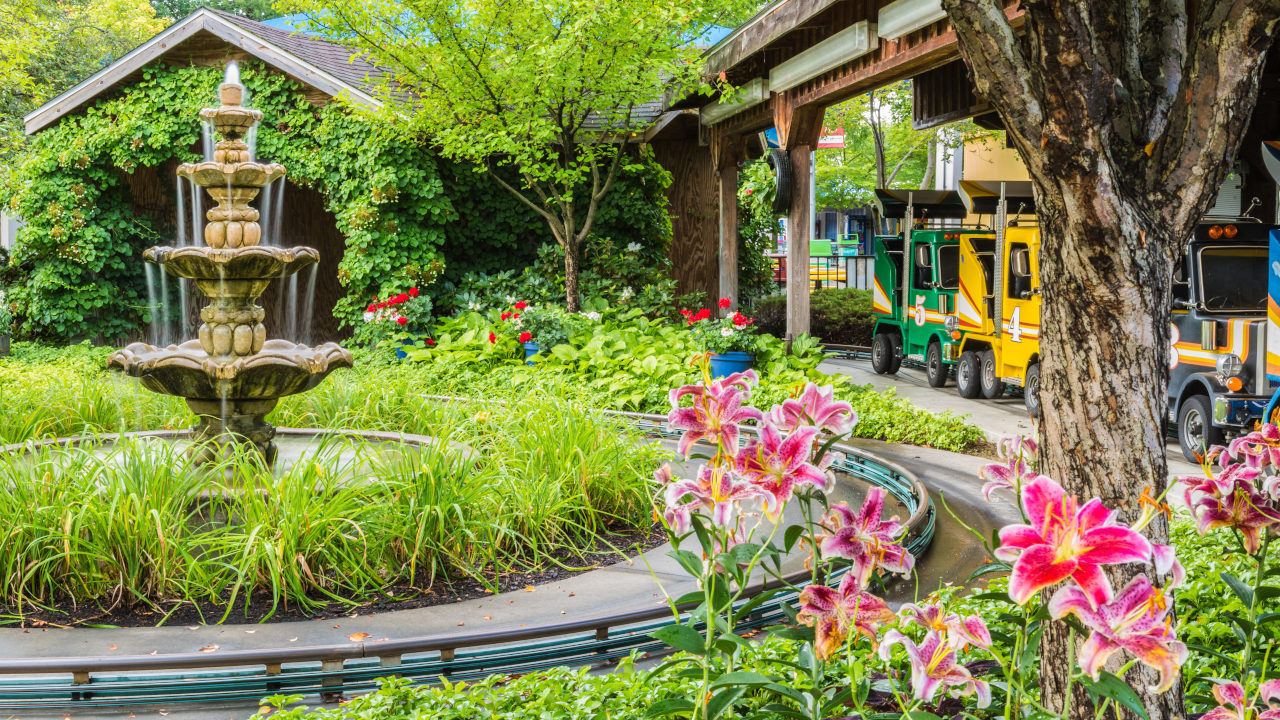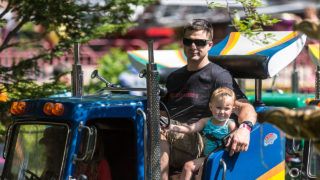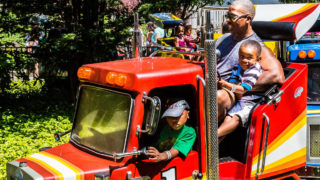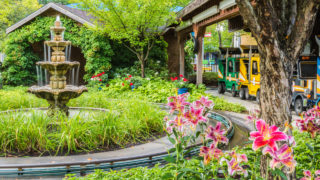 Height Restrictions: Must be 30" or taller to ride. Riders 30-36" must be accompanied by a Supervising Companion. Riders over 54" must accompany a rider under 54" or under.
Big Rigs is a children's convoy ride that travels slowly along a flat, winding track and through a short tunnel. Seats inside the truck accommodate children only, and seats at the rear of the truck accommodate children and parents. Riders must have full upper body control and be able to sit upright with doors closed and seatbelts fastened throughout the ride. Companion assistance, which may require lifting a rider, may be needed when loading and unloading. Accessible access is located at the ride exit for guests and their party possessing a Yellow Wristband or those using a wheelchair. The Ride Operator will unlock the gate when it is safe to enter.