Big Rigs
Take a ride in a Big Rig down the open highway.
Big Rigs is designed to allow parents or older siblings to ride with the children. The five trucks are connected together and travel twice around a winding, energized track through trees and a tunnel.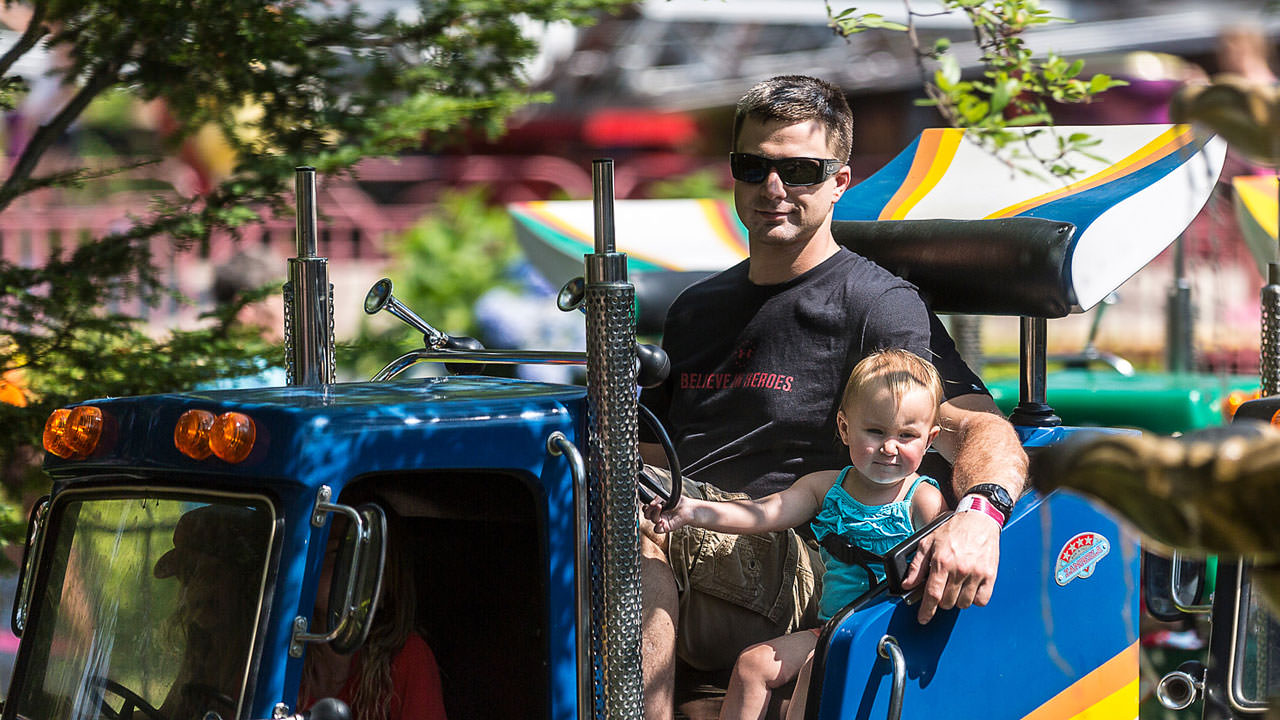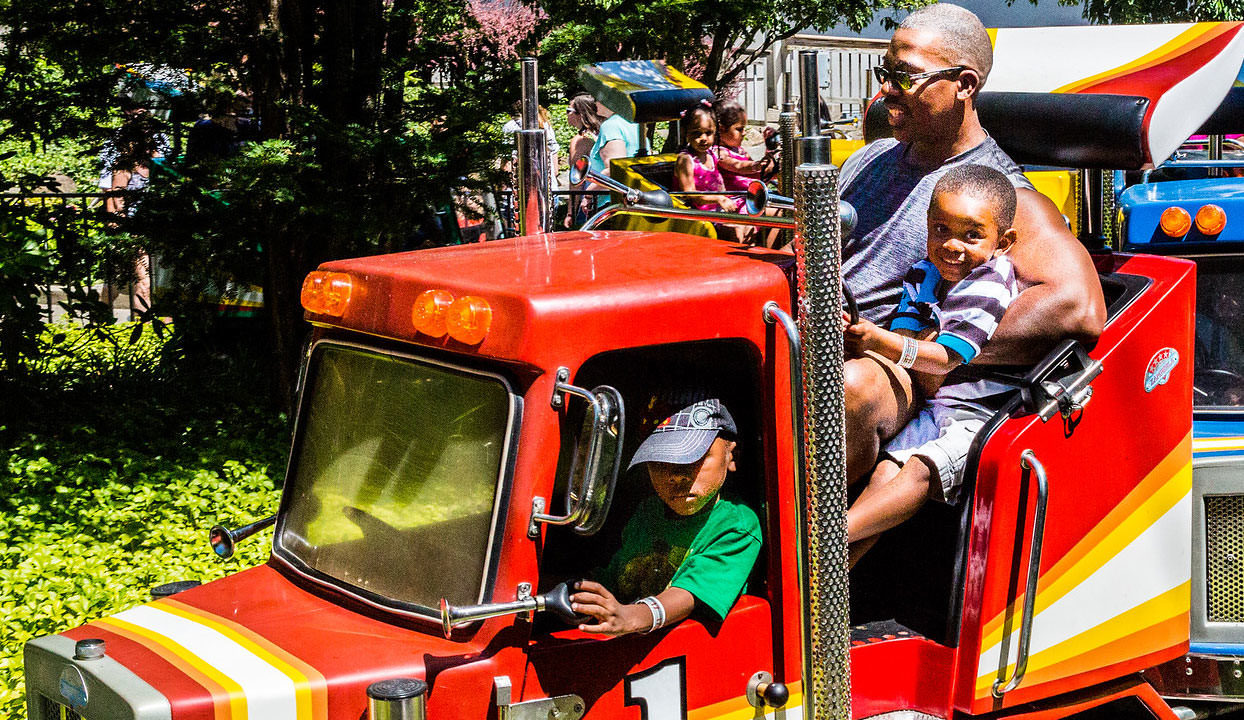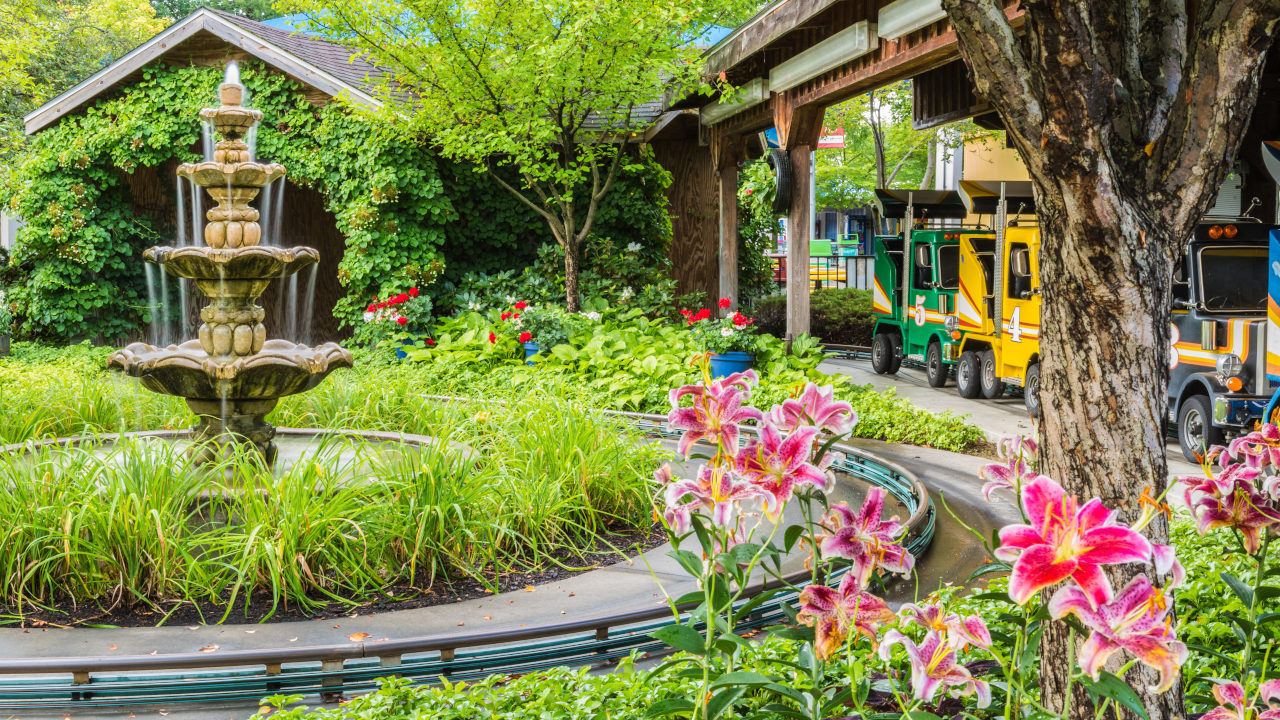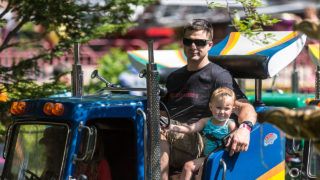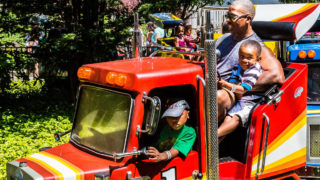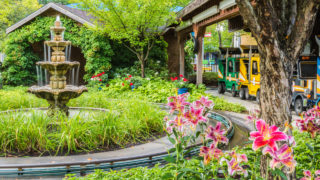 Supervising Companion (SC): Meets all attraction height and safety criteria, understands rider instructions, and can assist a child in complying with rider instructions.
Additional Restrictions: Riders over 54" must accompany a rider under 54" or under.
Ride Experience: Convoy ride that travels slowly along a flat, winding track and through a short tunnel. Riders sit either inside truck or top seats designed to accommodate adults accompanying children
Accessibility Information: Must have full upper body control and able to sit upright with door closed and seatbelt fastened. Accessible entry through ride exit.