Big Rigs
Take a ride down the open highway.
Children board their own semi trucks and travel twice around a winding track through beautiful gardens and a tunnel. Parents can ride too!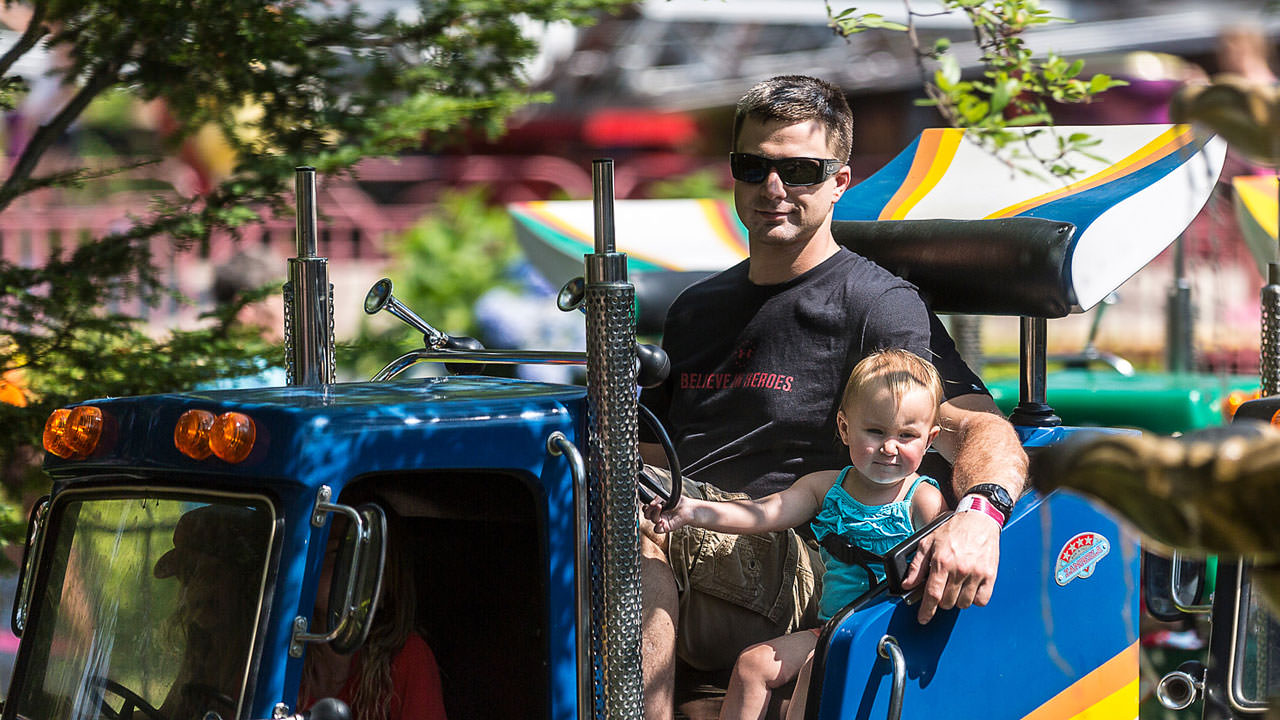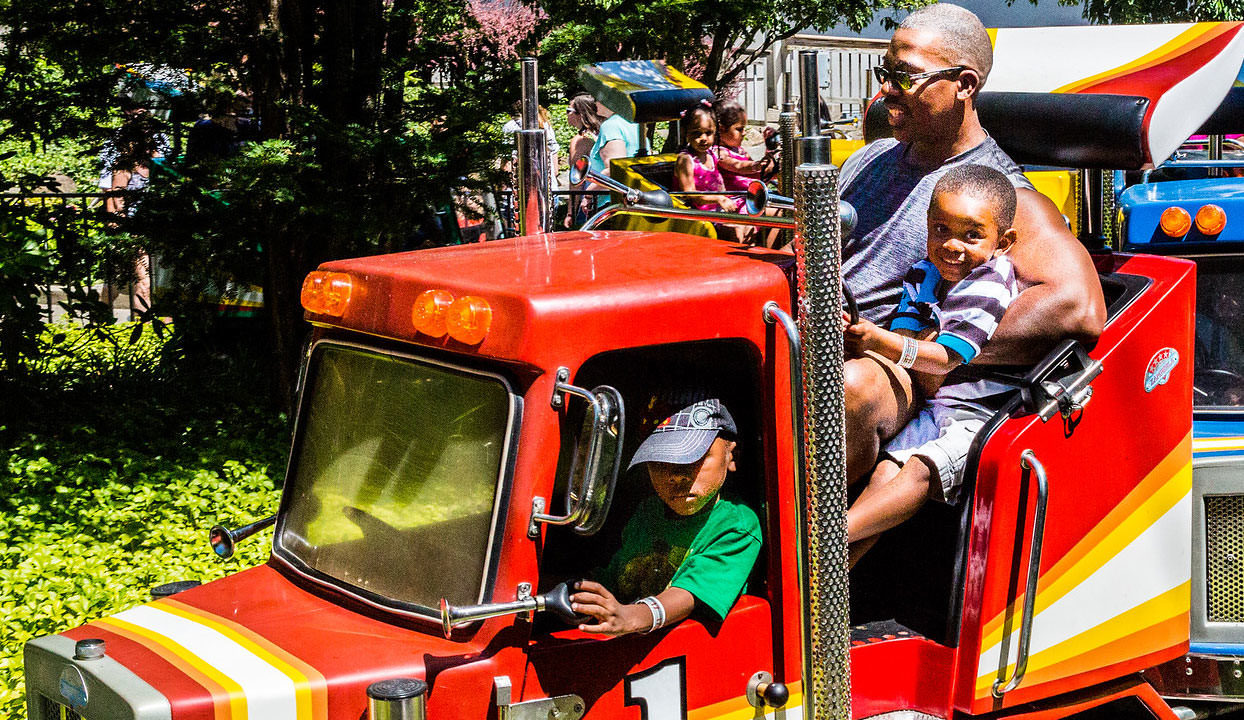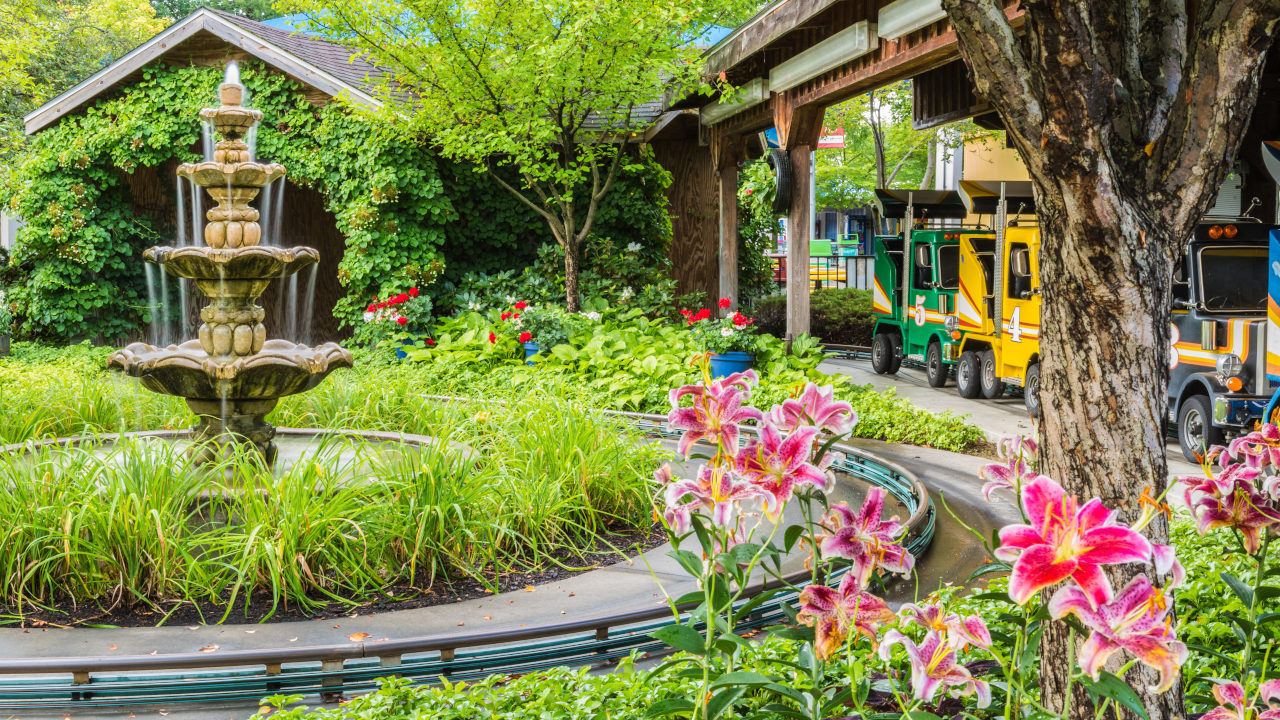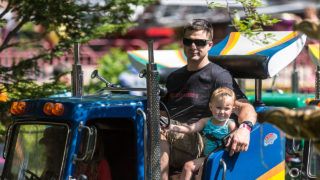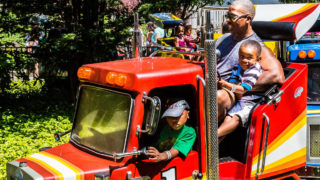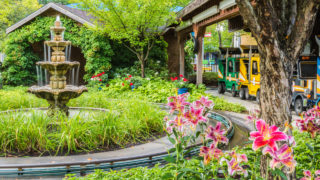 Supervising Companion (SC): Meets all attraction height and safety criteria, understands rider instructions, and can assist a child in complying with rider instructions.
Additional Restrictions: Riders over 54" must accompany a rider under 54" or under.
Ride Experience: Convoy ride that travels slowly along a flat, winding track and through a short tunnel. Riders sit either inside truck or top seats designed to accommodate adults accompanying children
Accessibility Information: Must have full upper body control and able to sit upright with door closed and seatbelt fastened. Accessible entry through ride exit.
Points Required: 2.5 (if not riding with a Ride-A-Rama or Combo Pass wristband)