Chaos
White-knuckle thrills 60′ in the air!
A spinning pendulum ride that swings higher and higher until going over the top flipping riders upside-down in both directions! Not for the faint of heart!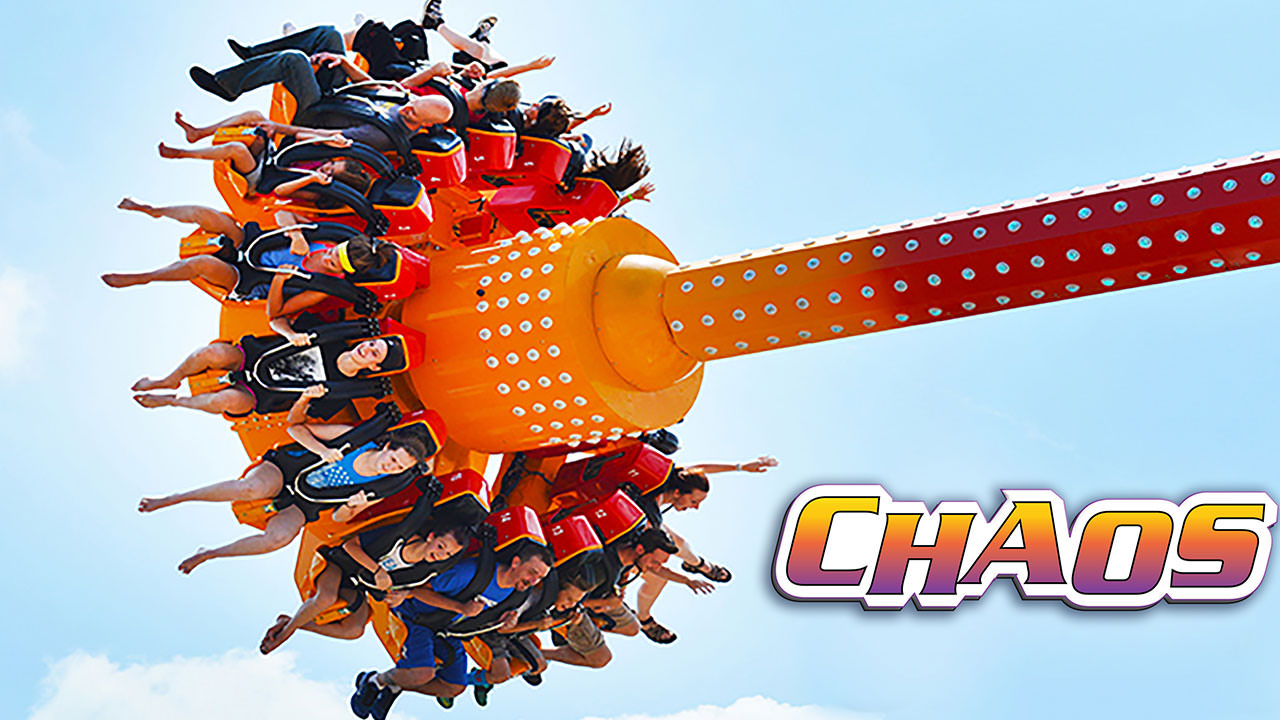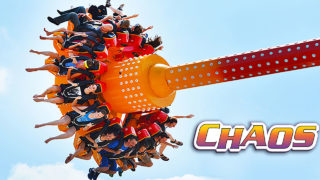 Additional Restrictions: May not accommodate guests of larger size.
Ride Experience: Swinging pendulum ride that takes riders upside down 60ft in the air. Riders will experience positive forces and airtime.
Accessibility Information: Riders must have at least one leg that extends to the knee and one functioning arm. Must have full upper body control and able to sit upright with head against the headrest. Riders are secured with an over-the-shoulder harness with a seatbelt that must fasten between the legs. Accessible entry through ride exit.
Points Required: 5 (if not riding with a Ride-A-Rama or Combo Pass wristband)