Comet
Built in 1951, the Comet is one of 20 ACE Coaster Classics in the world.
The Comet will give you a ride back in time to those nostalgic "good ol' days"! A 45' hill and 1,400 feet of winding track through a grove of trees keeps riders coming back!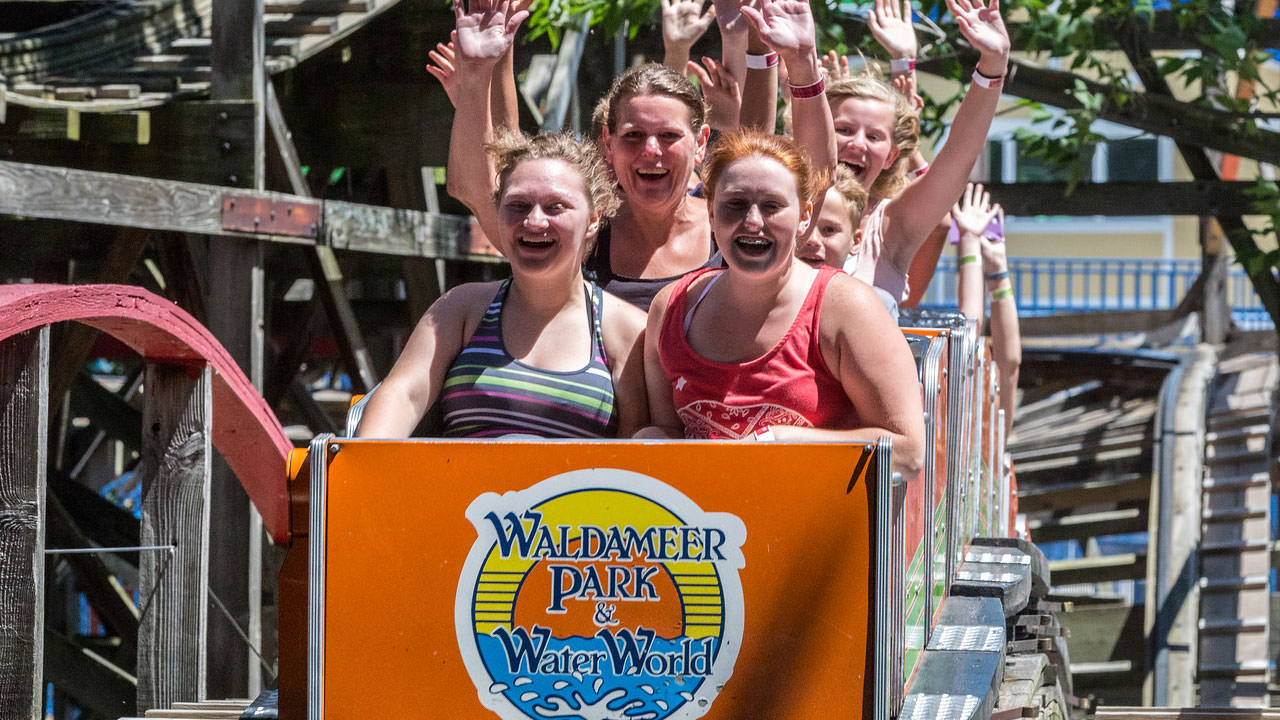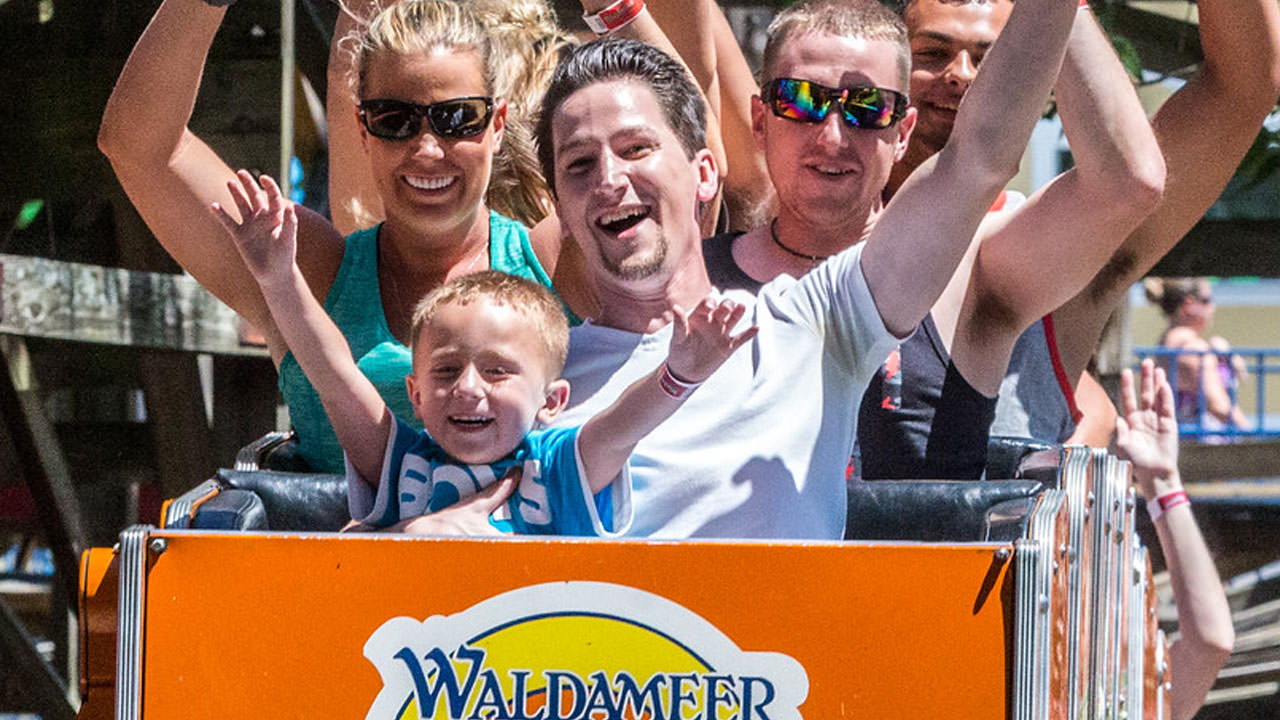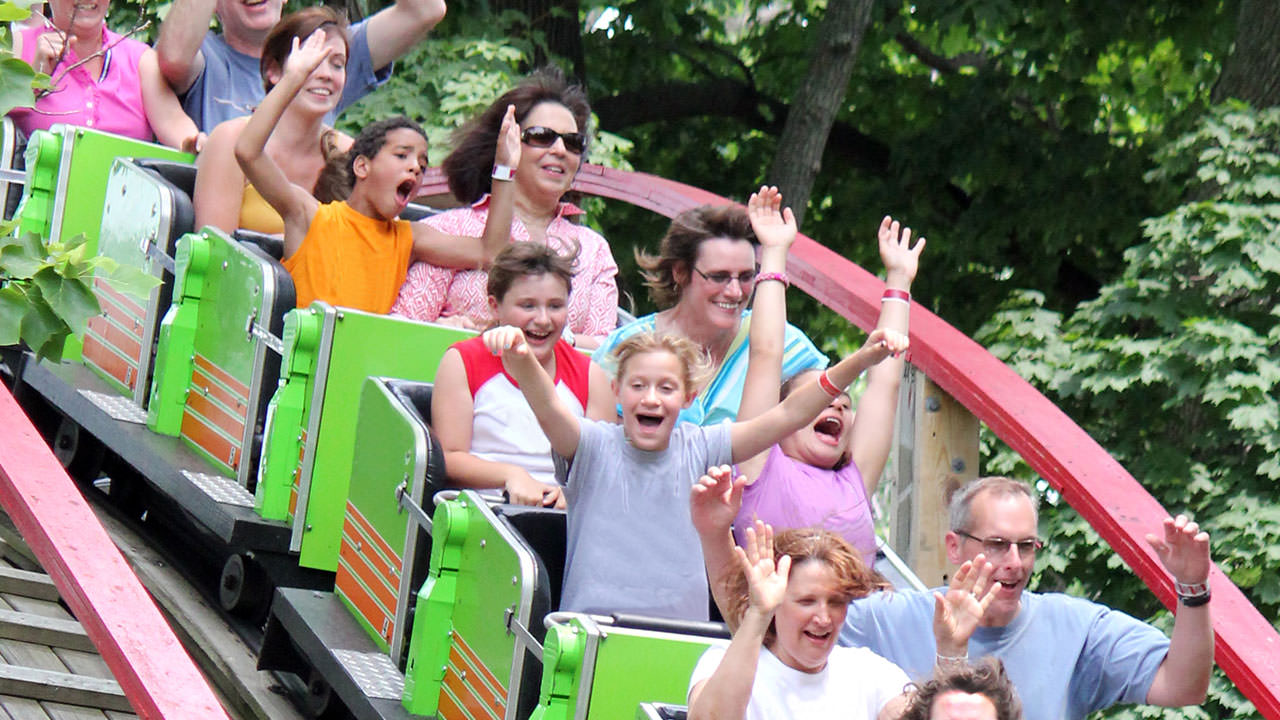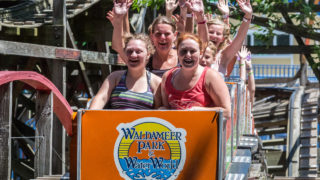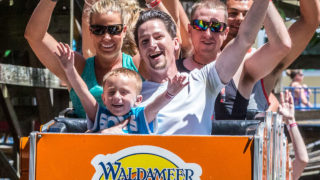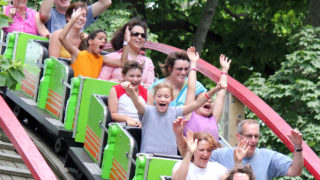 Height Restrictions: Must be 36" or taller to ride. Riders 36-46" must be accompanied by a Supervising Companion.
Comet is a classic family wooden roller coaster where guests will travel up to 25mph and reach a maximum height of 40 feet. Riders will experience some moments of air-time. Some direction and elevation changes may be unexpected. Guests must have full upper body control and are required to sit upright facing forward with the lap bar secured throughout the ride. Prostheses must be secured or removed before riding. Companion assistance, which may require lifting a rider, may be needed when boarding and unloading. Accessible access is located at the ride exit for guests and their party possessing a Yellow Wristband or those using a wheelchair. Use the doorbell to request admittance, and the Ride Operator will release the Accessible Entrance door. Do not enter the loading area until directed to by a Ride Operator.