Dodgems
A true family favorite, take a ride on one of 30 Ninja bumper cars.
Show off your driving skills and avoid those head-on collisions!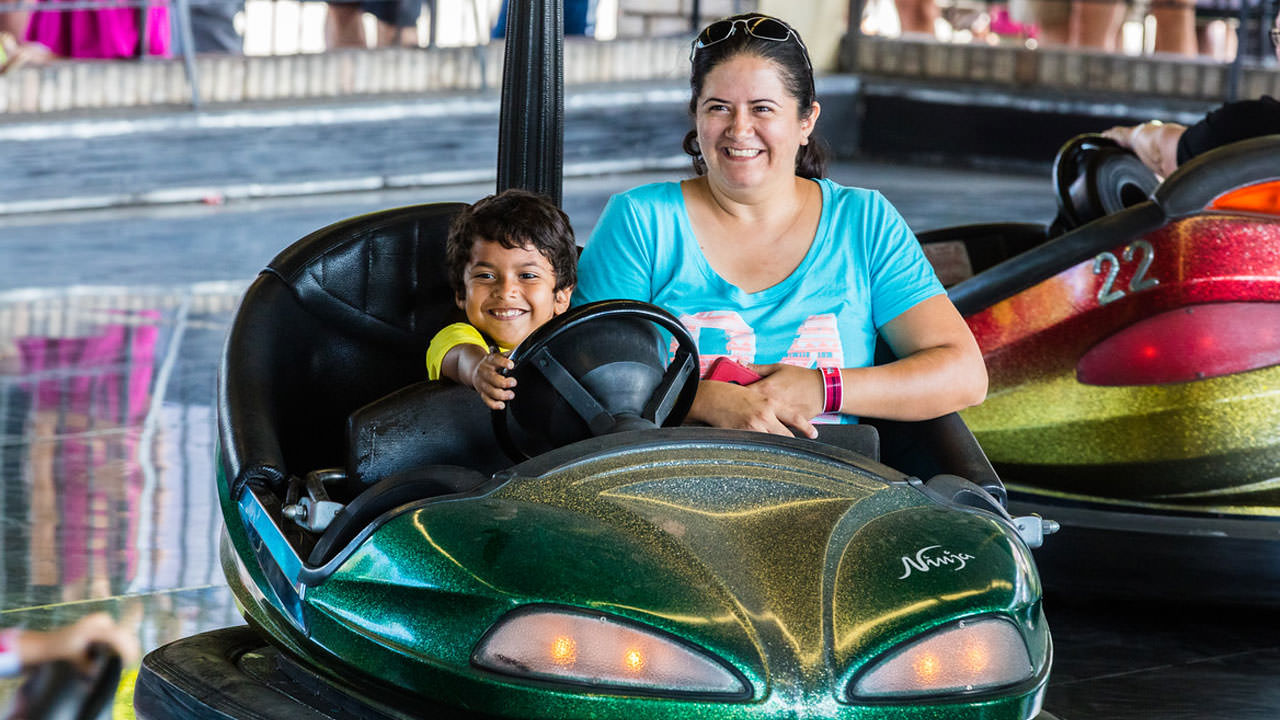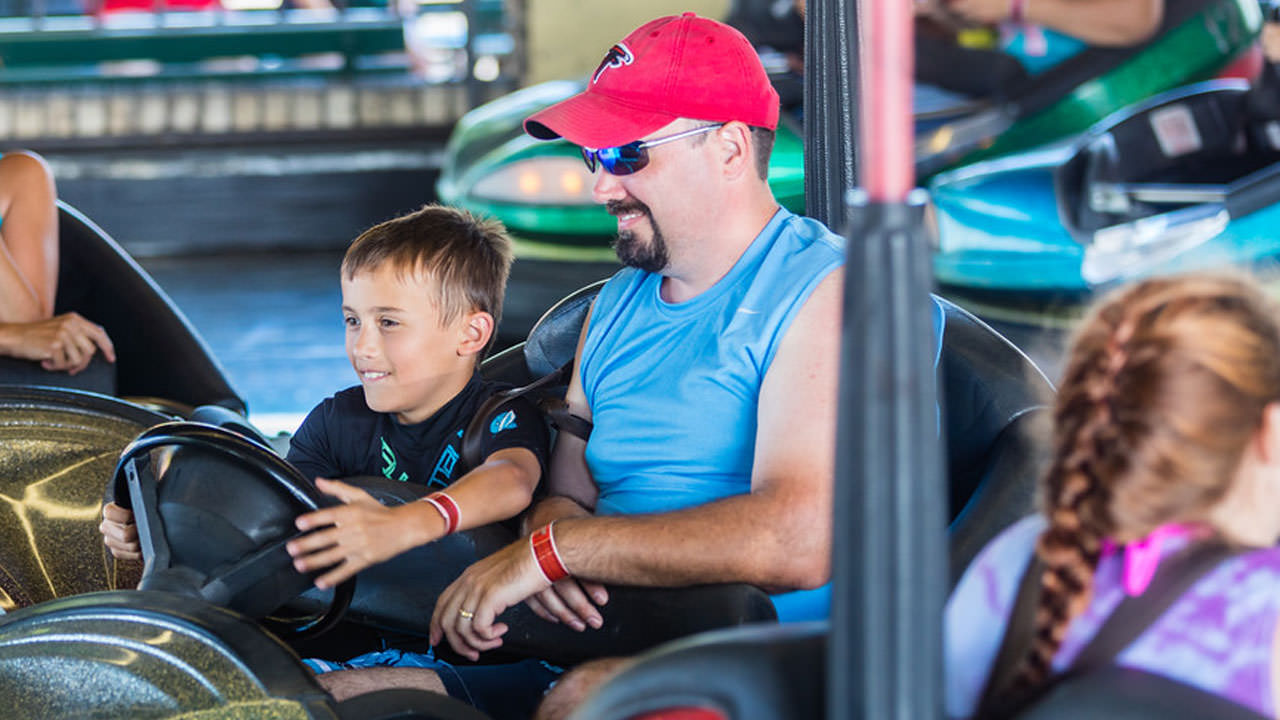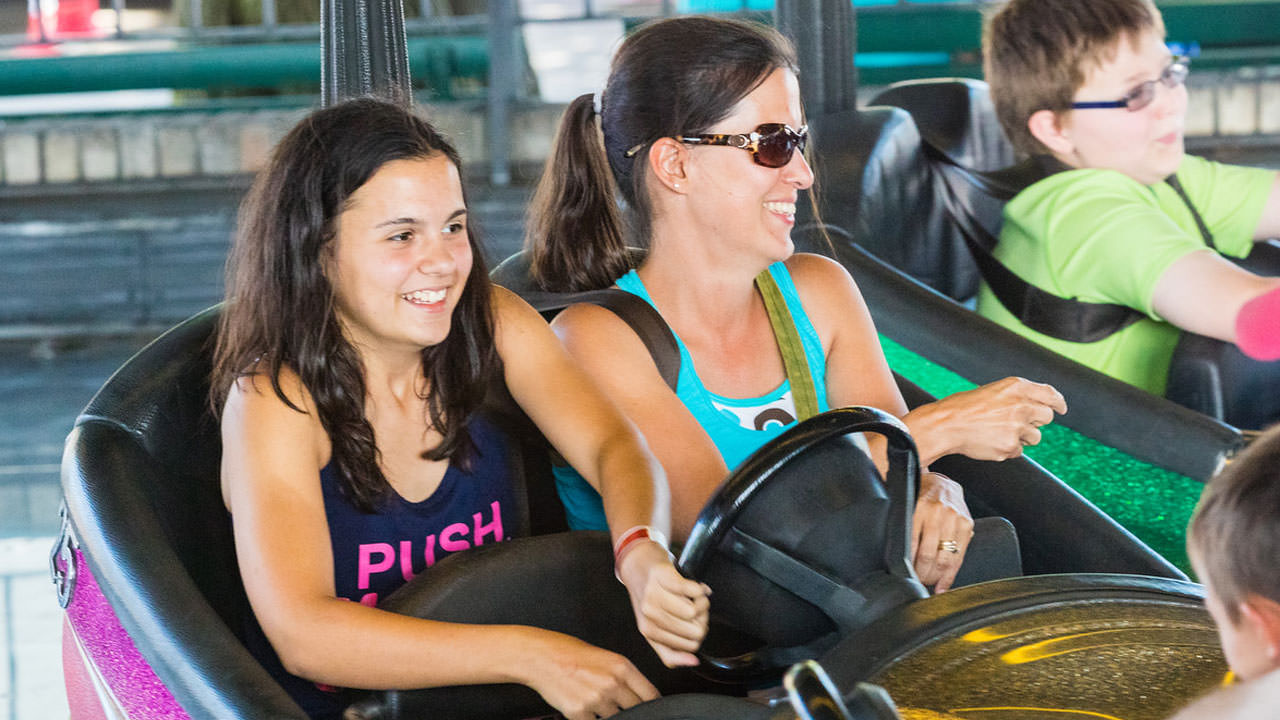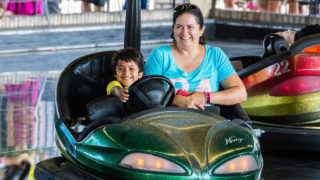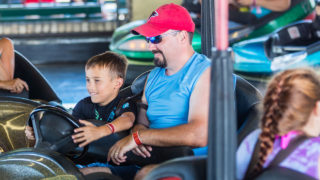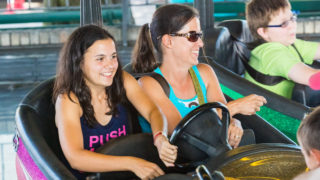 Height Restrictions: Must be 48" drive. Riders 42-48" must ride in passenger seat. Guests under 42" are not permitted to ride.
Dodg'em is a bumper car ride using cars that seat up to two riders. Riders will experience unexpected and abrupt changes in direction as cars will bump into each other from all directions. Riders must have strong, full upper body control. Riders must be able to remain seated and lower the lap bar provided. Riders 42-48" must wear two shoulder strap seat belts throughout the ride. Companion assistance, which may require lifting or carrying a rider, may be needed when accessing cars and ride floor. Accessible access is located at the South ride exit for guests and their party possessing a Yellow Wristband or those using a wheelchair. Use the doorbell to request admittance, and the Ride Operator will release the Accessible Entrance door when it is safe to enter.