Dodgems
The most fun Traffic Jam around!
Endless laughs to be had trying to bump your friends and outrunning the frenemy! Just remember to avoid those head-on collisions!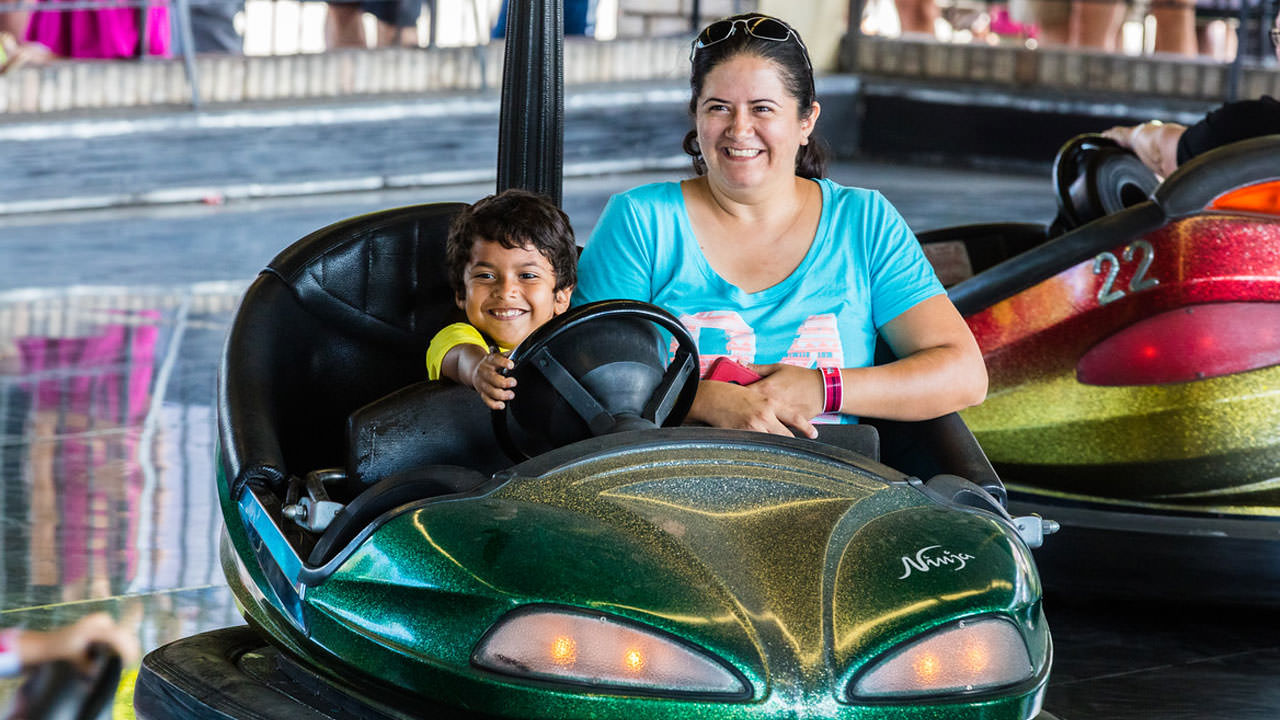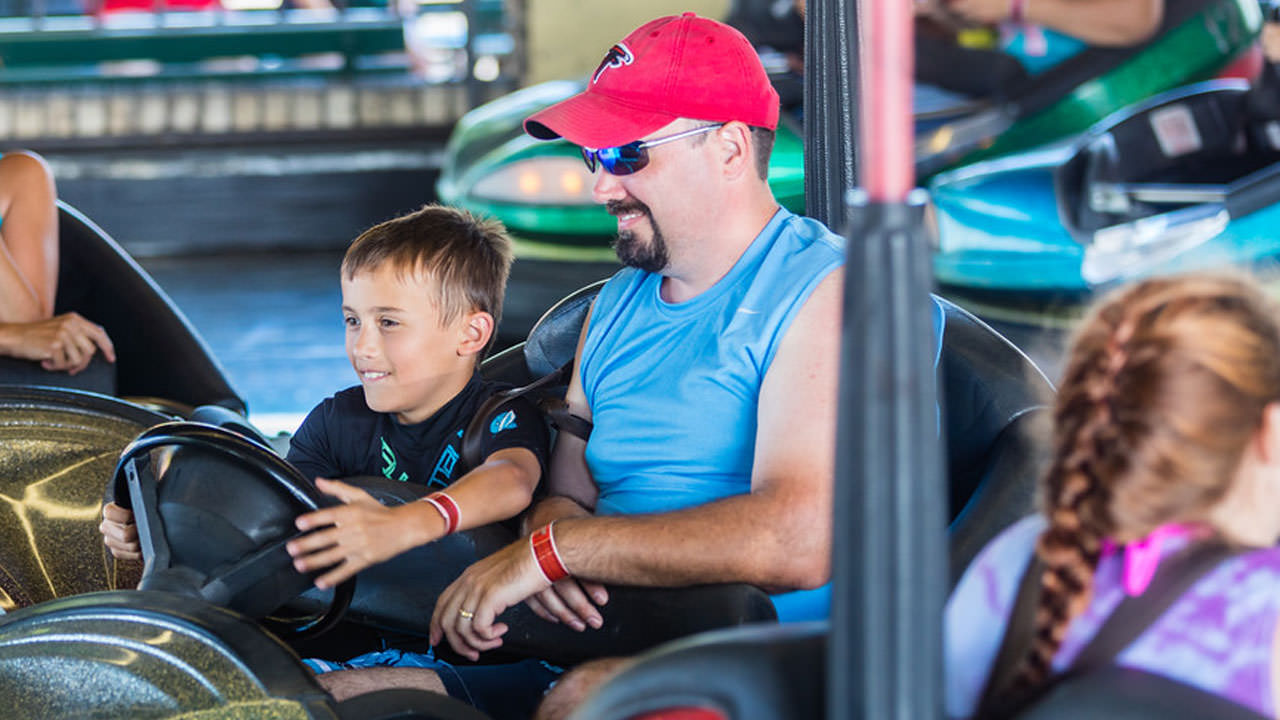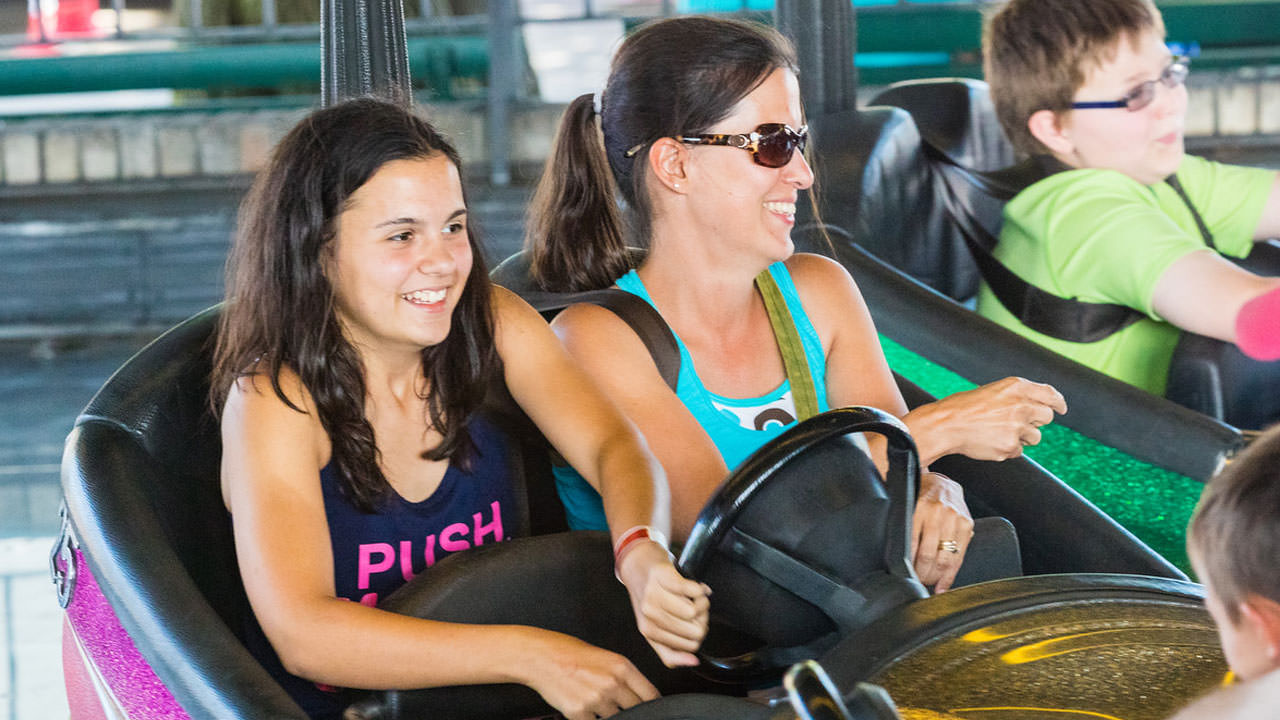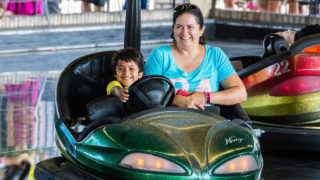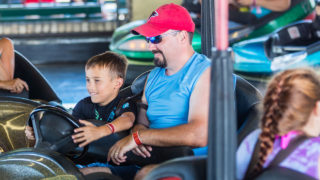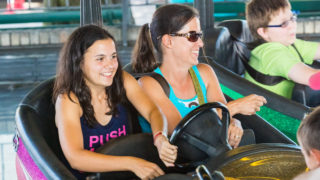 Height Restrictions: Must be 48" drive. Riders 42-48" must ride in passenger seat. Guests under 42" are not permitted to ride.
Supervising Companion (SC): Meets all attraction height and safety criteria, understands rider instructions, and can assist a child in complying with rider instructions.
Ride Experience: Riders will experience unexpected and abrupt changes in speed and direction as cars bump into each other from all directions.
Accessibility Information: Must have strong upper body control. Riders are secured with lap bar lowered across the stomach. Riders 42-48" must wear two shoulder strap seatbelts throughout the ride. Accessible entry through South ride exit.
Points Required: 3.5 (if not riding with a Ride-A-Rama or Combo Pass wristband)