Ferris Wheel
Ride and climb to over 100' in the air on our giant gondola wheel.
Breathtaking views of the Waldameer, Presque Isle and the bay. Look across Lake Erie and you may even see the shores of Canada!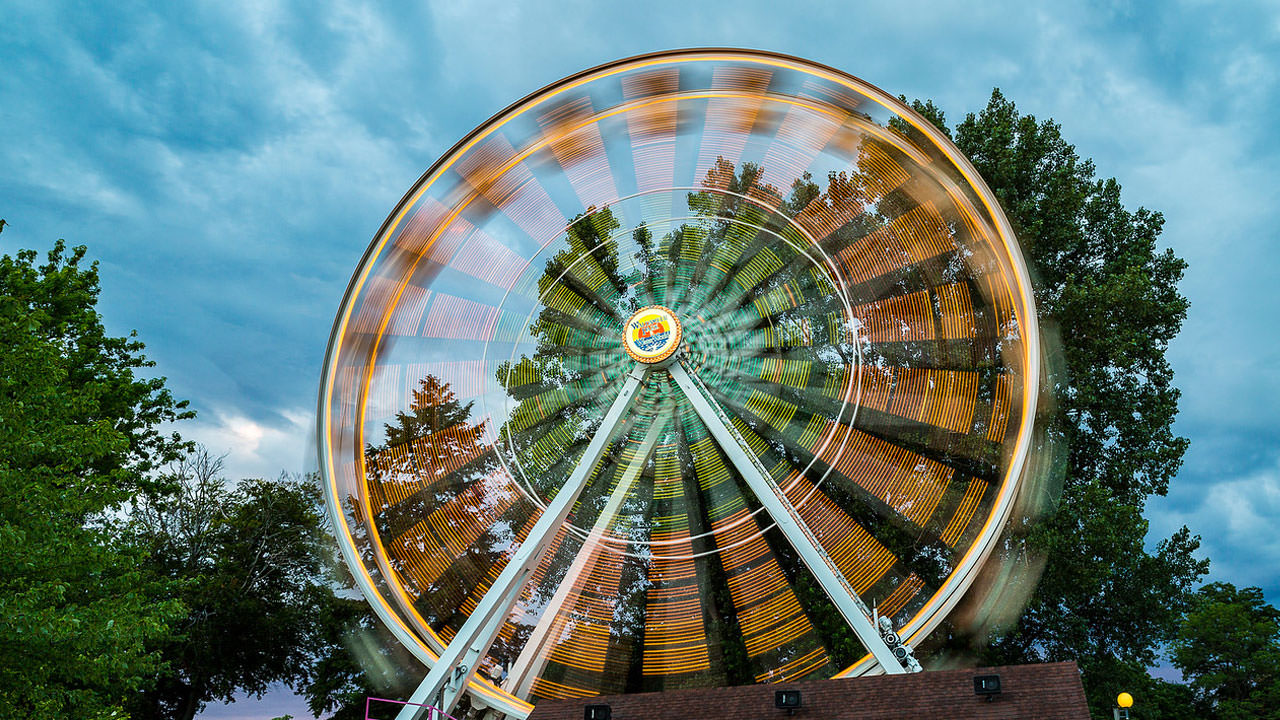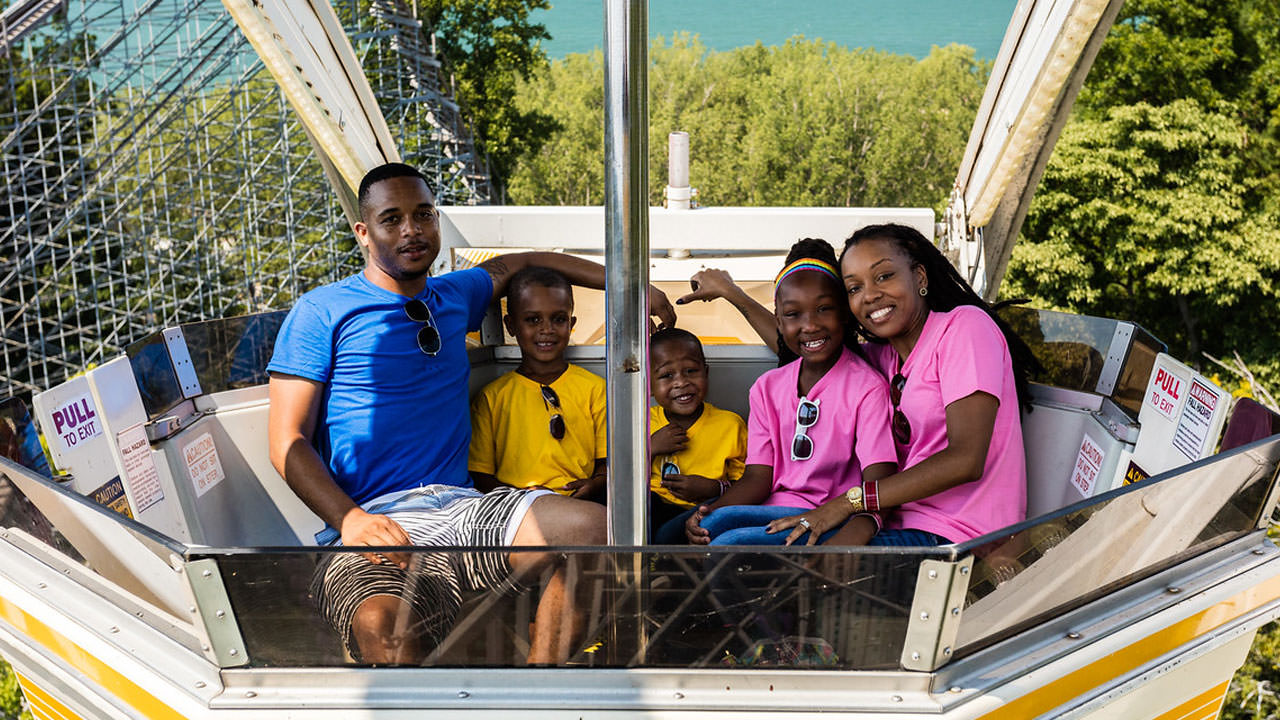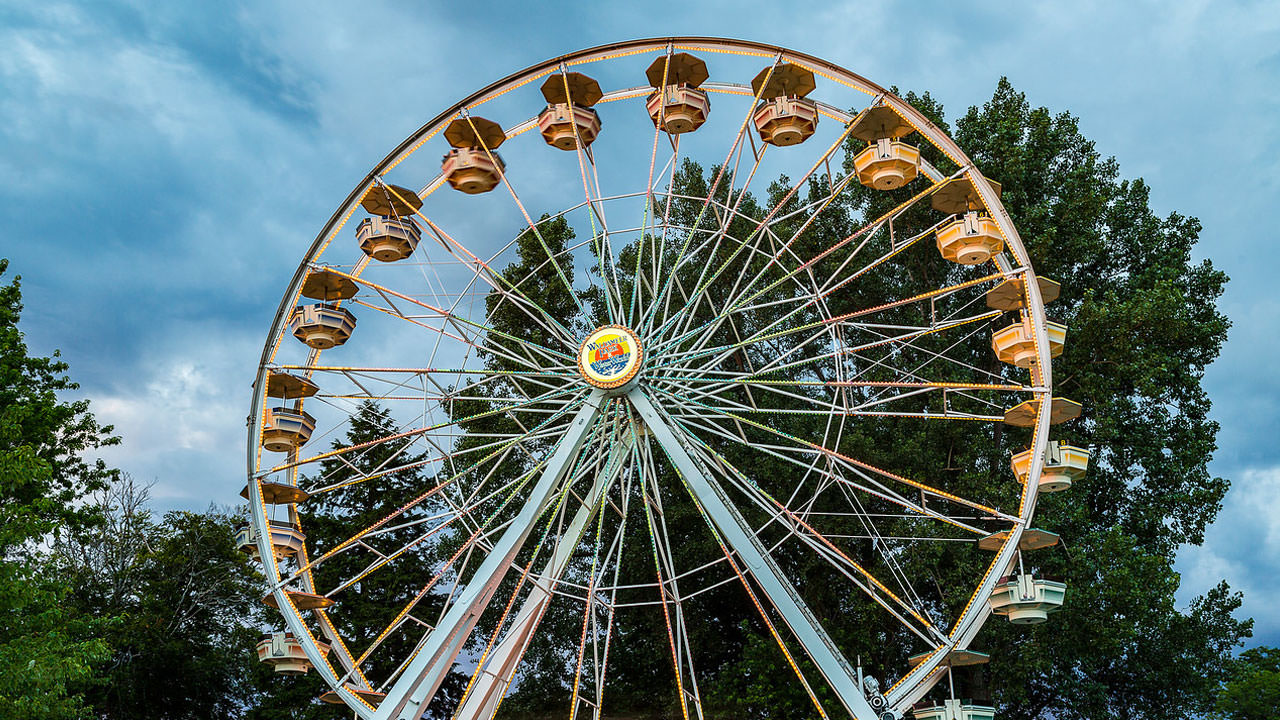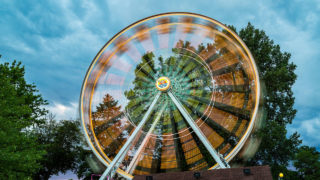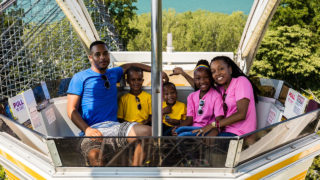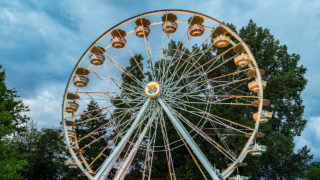 Height Restrictions: Must be 30" or taller to ride. Riders 30-42" must be accompanied by a Supervising Companion.
Additional Restrictions: NO SINGLE RIDERS. Minimum of (2) riders per Gondola.
Ferris Wheel is a gentle family ride that travels in a vertical circular direction reaching a maximum height of 100 feet. Guests will be stopped several times while the gondolas are loaded and unloaded. Riders must be able to sit upright throughout the ride. When boarding and unloading, the gondola may sway slightly as passengers enter/exit. Companion assistance, which may require lifting a rider, may be needed to access gondolas. Accessible access is located at the ride exit for guests and their party possessing a Yellow Wristband or those using a wheelchair. Use the doorbell to request admittance, and the Ride Operator will release the Accessible Entrance door when it is safe to enter.