Ferris Wheel
A must-ride at sunset!
Breathtaking views of the Waldameer, Presque Isle, and Lake Erie from over 100'. On a clear day you may even see the shores of Canada!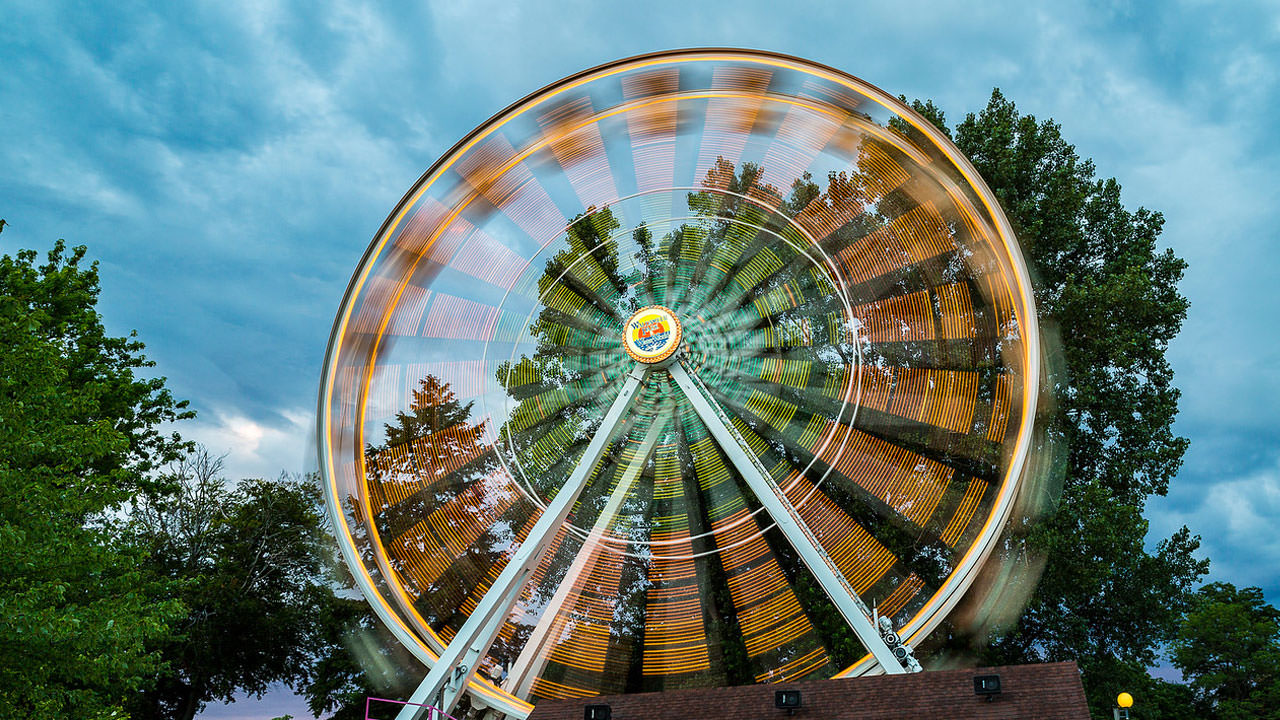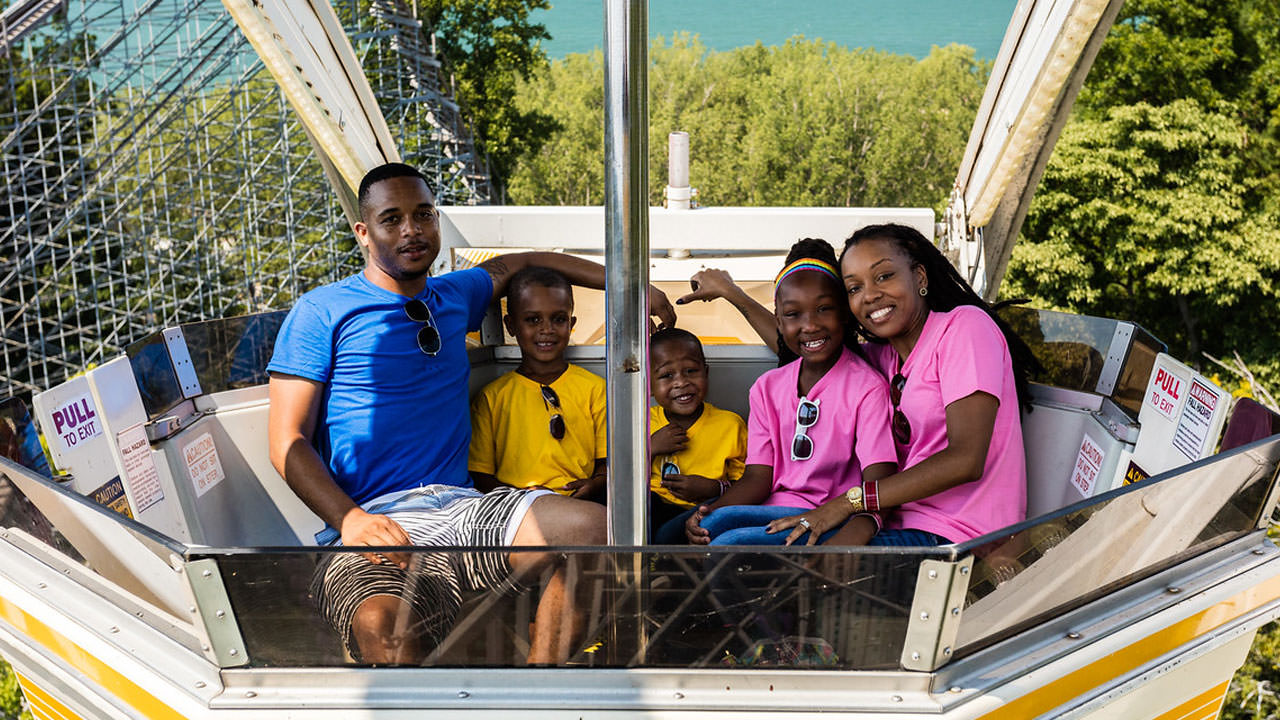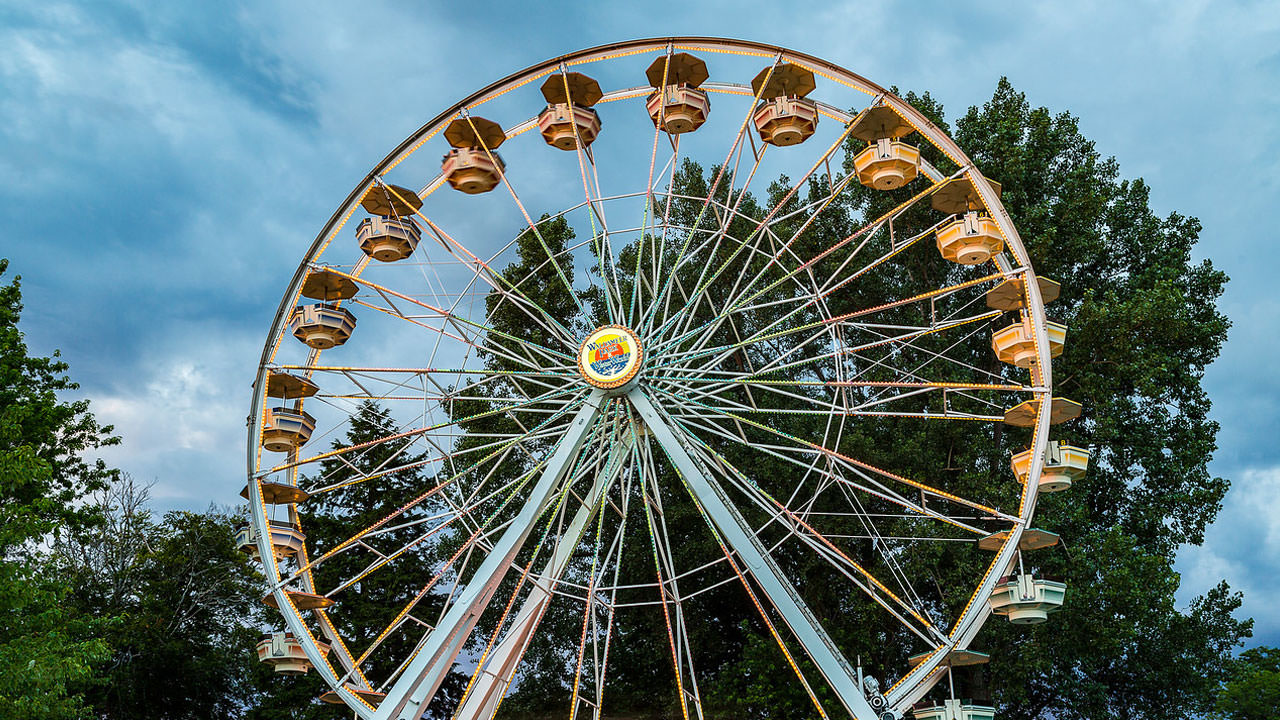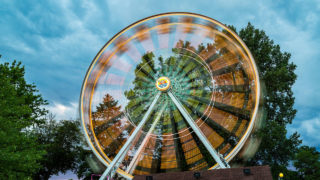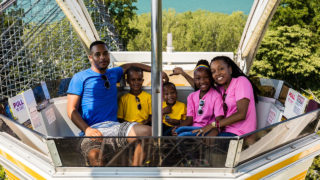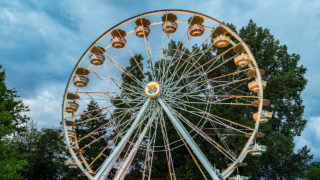 Additional Restrictions: NO SINGLE RIDERS. Minimum of 2 riders per Gondola.
Supervising Companion (SC): Meets all attraction height and safety criteria, understands rider instructions, and can assist a child in complying with rider instructions.
Ride Experience: Slowly travels in a vertical circular direction reaching a maximum height of 100 feet. Ride will be stopped several times as gondolas are loaded and unloaded.
Accessibility Information: Must be able to sit upright or have a Supervising Companion to assist proper riding posture. The gondola may sway as passengers enter/exit. Accessible entry through ride exit.
Points Required: 5 (if not riding with a Ride-A-Rama or Combo Pass wristband)