Flying Swings
Dangle your feet over the L. Ruth Express train as you glide effortlessly on Flying Swings!
With fabulous views of Lake Erie, the Peninsula and the Ravine Flyer II, this family classic will have you twirling round and round and up and down!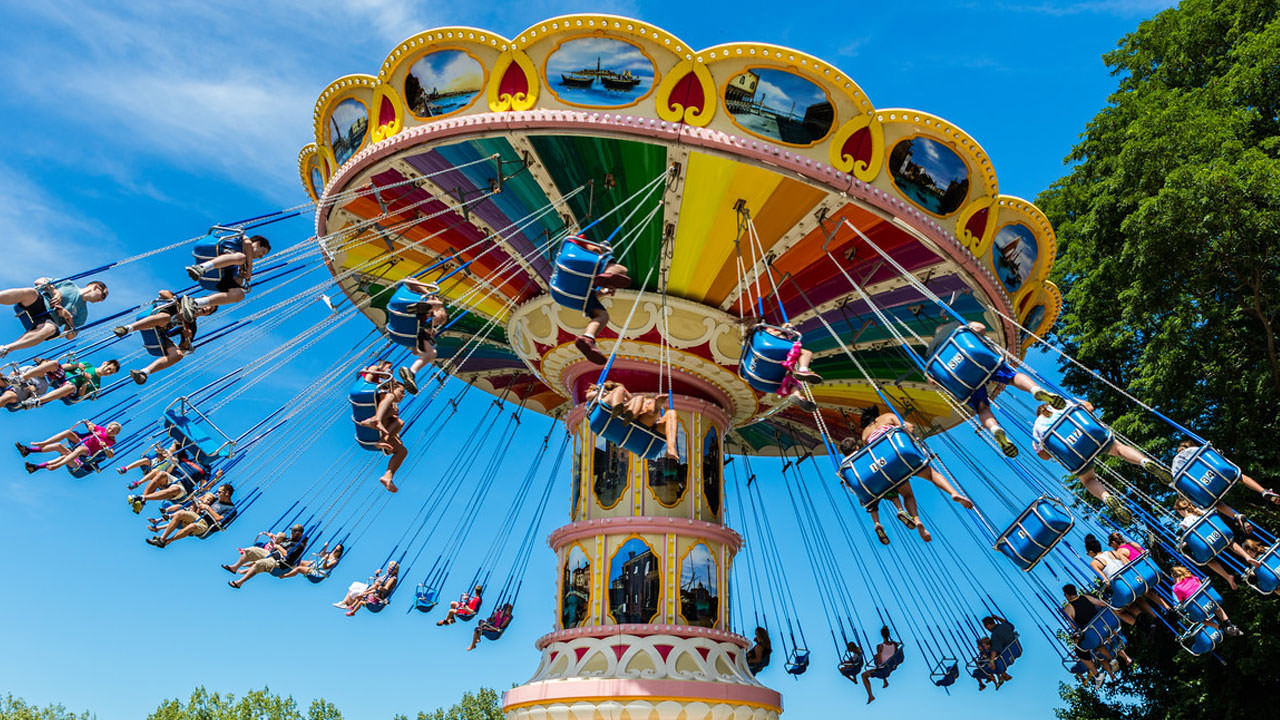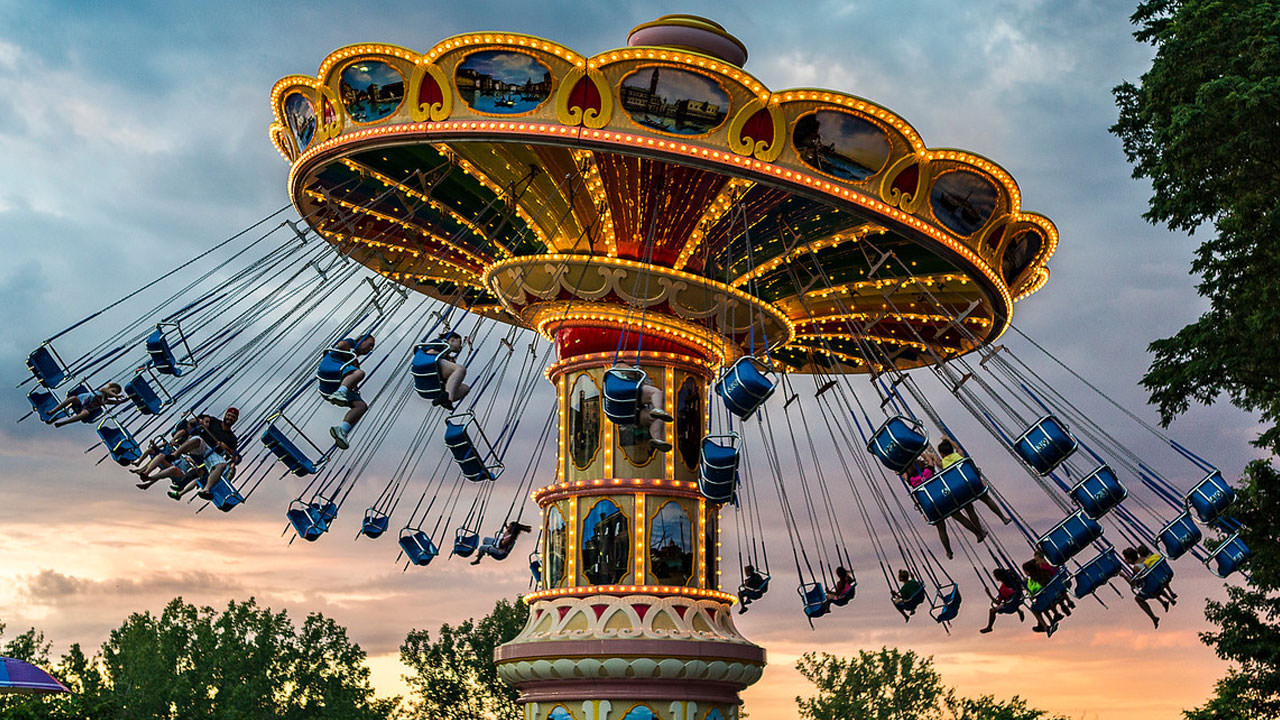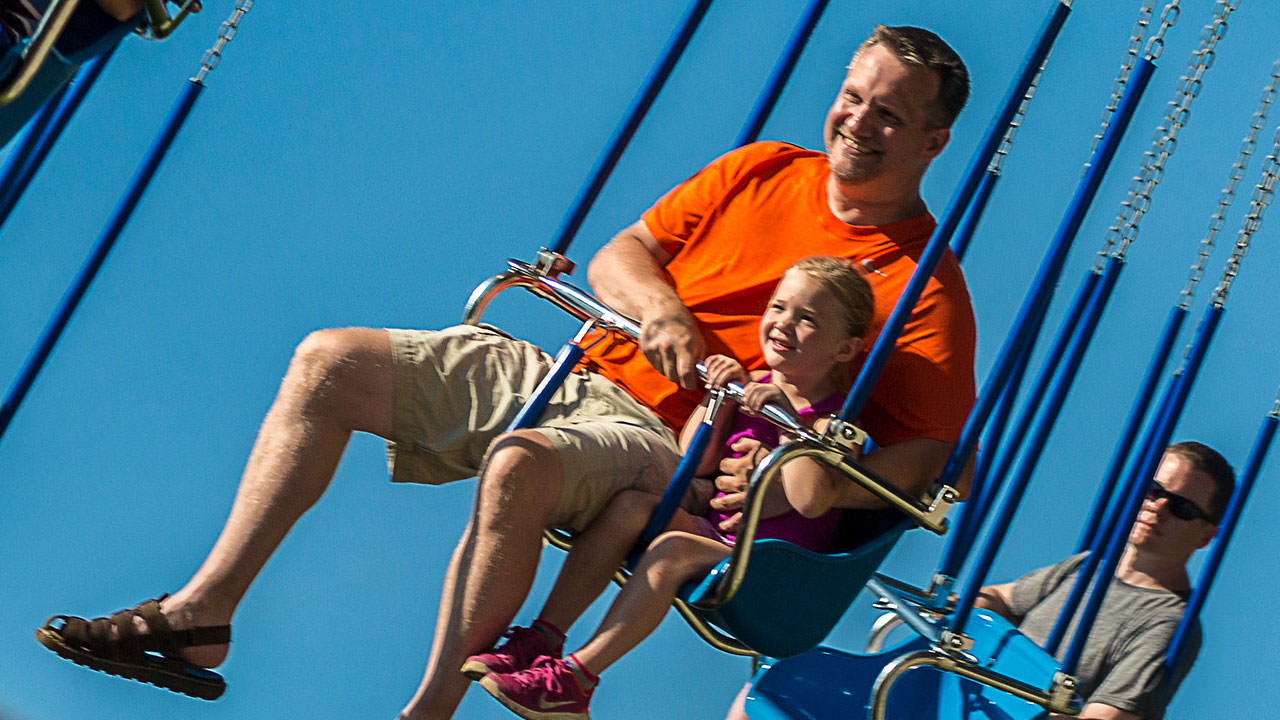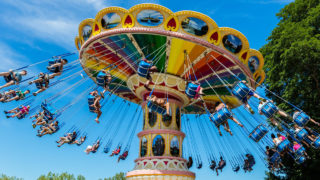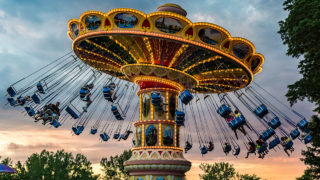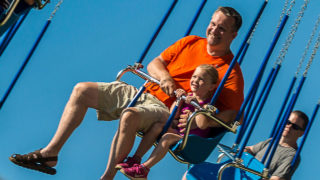 Supervising Companion (SC): Meets all attraction height and safety criteria, understands rider instructions, and can assist a child in complying with rider instructions.
Additional Restrictions: May not accommodate guests of larger size.
Ride Experience: Circular ride with individual swing seats suspended from a central tower that gently rises and rotates.
Accessibility Information: Must be able to sit upright with feet dangling below the seat and have full upper body control. Lap bar must be able to be lowered with the seatbelt between the legs latched. Prostheses must be secured or removed before riding. The seats may sway during boarding/unloading. Accessible entry from ride exit.