Flying Swings
Dangle your feet over the L. Ruth Express train as you glide effortlessly on Flying Swings!
With fabulous views of Lake Erie, the Peninsula and the Ravine Flyer II, this family classic will have you twirling round and round and up and down!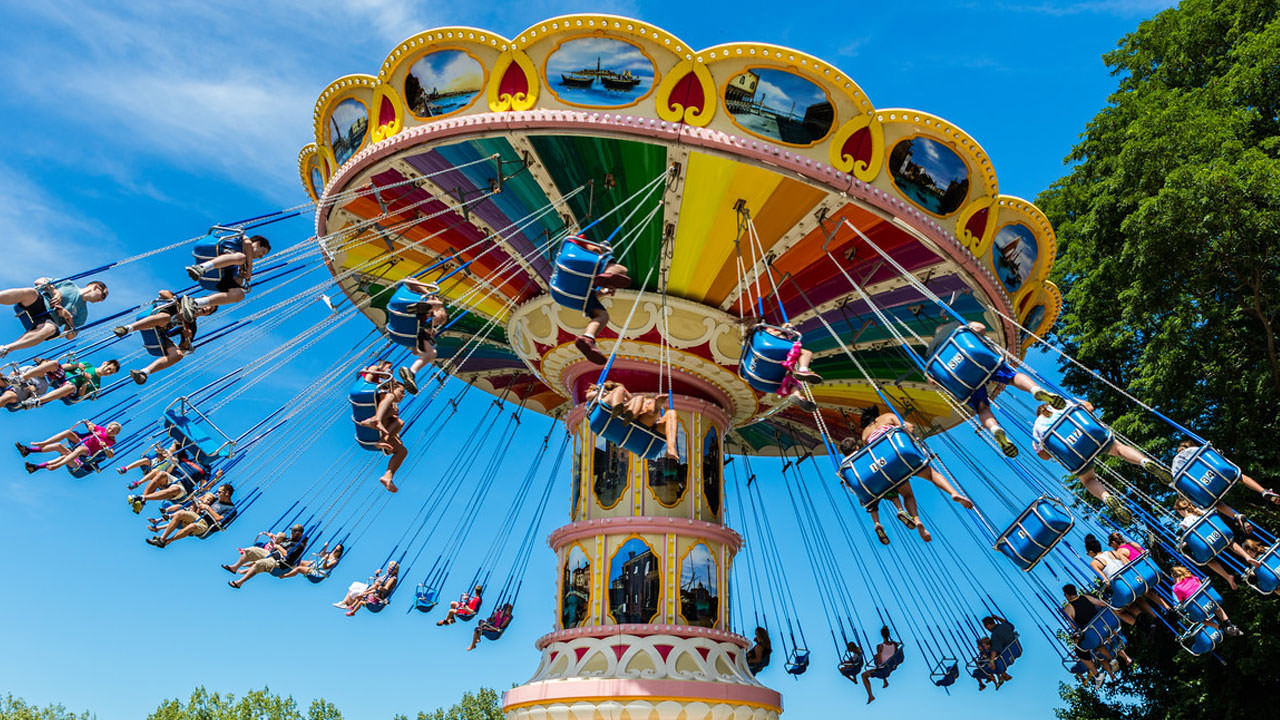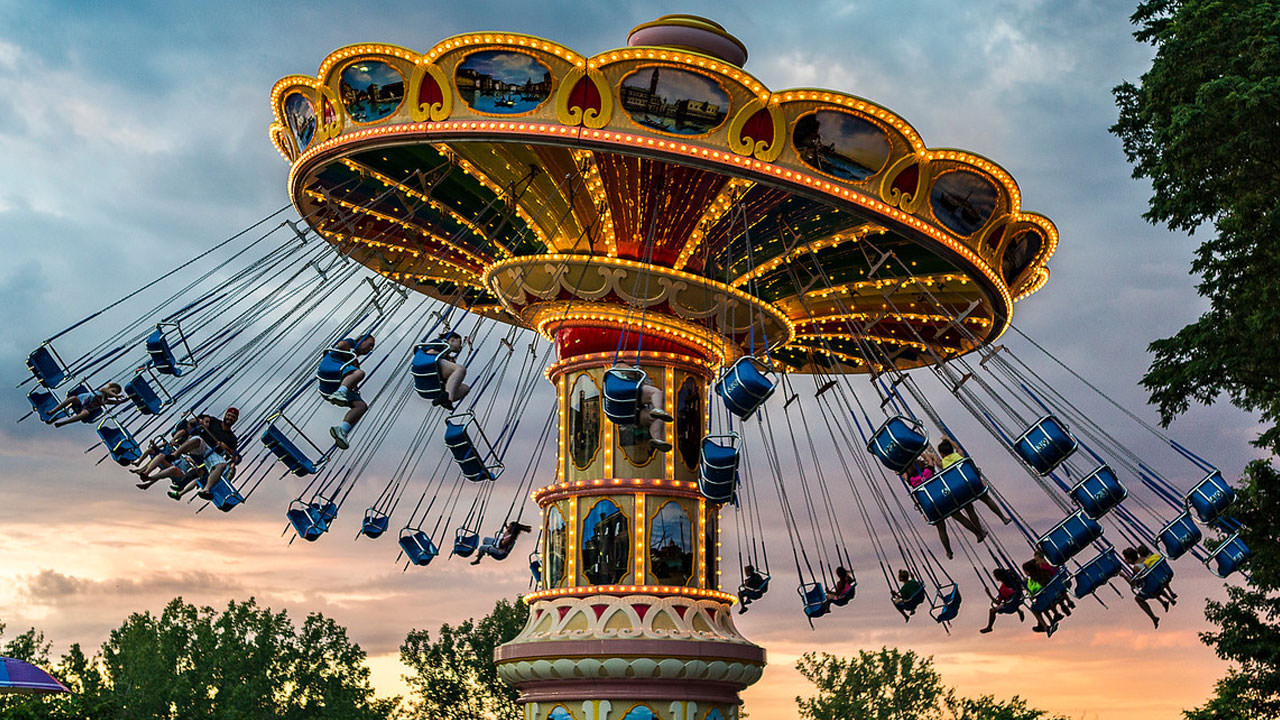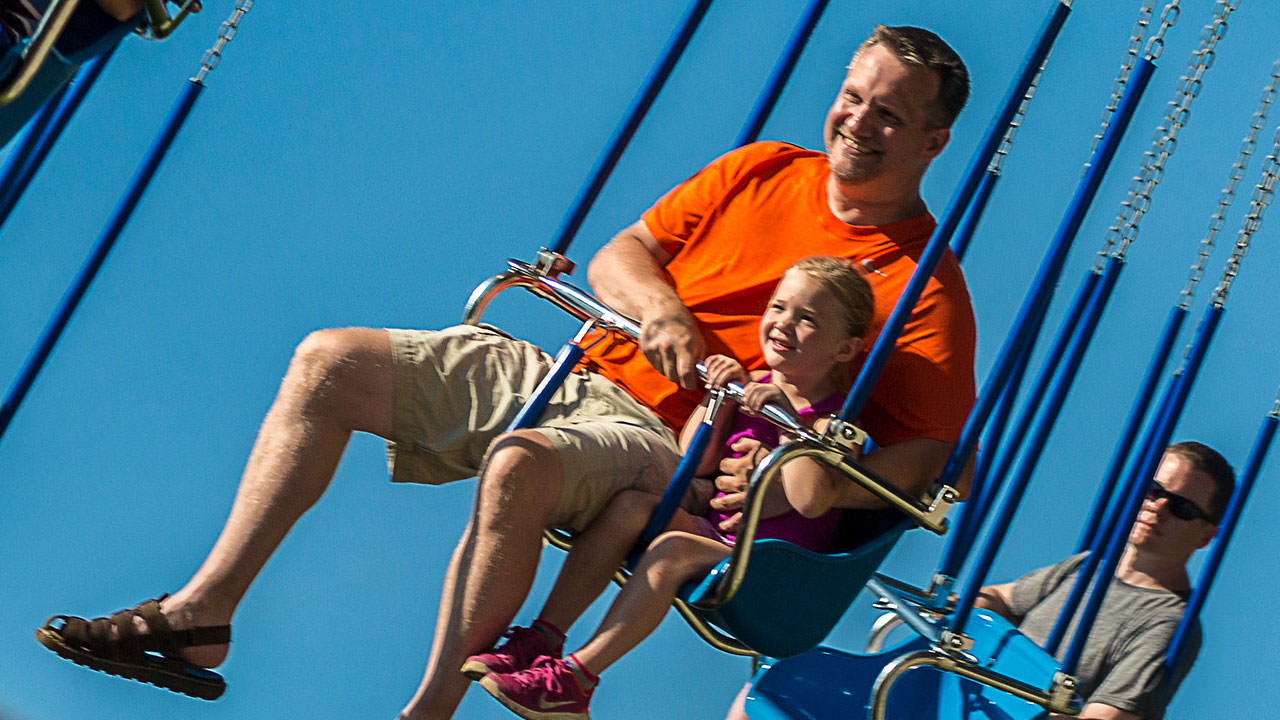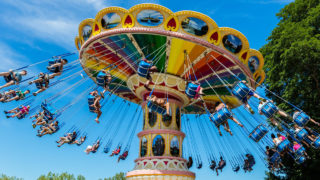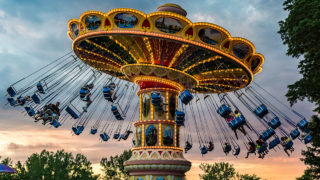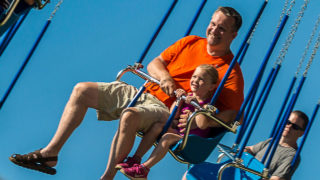 Height Restrictions: Must be 36" or taller to ride. Riders 36-48" must be accompanied by a Supervising Companion in a double seat.
Flying Swings is a circular ride with individual swing seats suspended from a central tower that gently rises and rotates. Riders must be able to sit upright with their feet dangling below the seat, and have full upper body control. Riders must be able to completely lower the lap bar and latch the seat belt located between the legs. Prostheses must be secured or removed before riding. The seats may sway during boarding and unloading. Companion assistance, which may require a rider to be lifted, may be needed for boarding and unloading. Accessible access is located at the ride exit for guests and their party possessing a Yellow Wristband or those using a wheelchair. Use the doorbell to request admittance, and the Ride Operator will release the Accessible Entrance door when it is safe to enter.