Frog Hopper
Slowly rise 18' up the tower, then act like a frog and hop your way down to the ground.
Parents and older siblings can ride with the young ones on this very popular ride, hopping up and down the tower several times.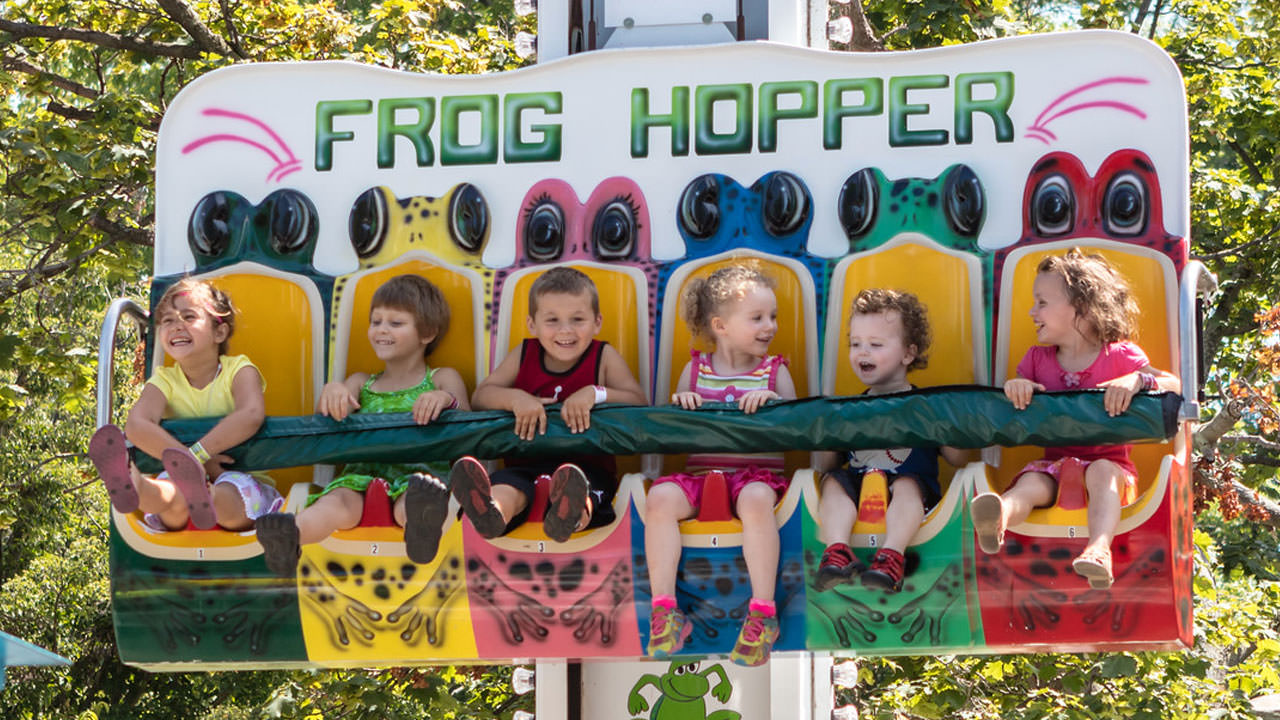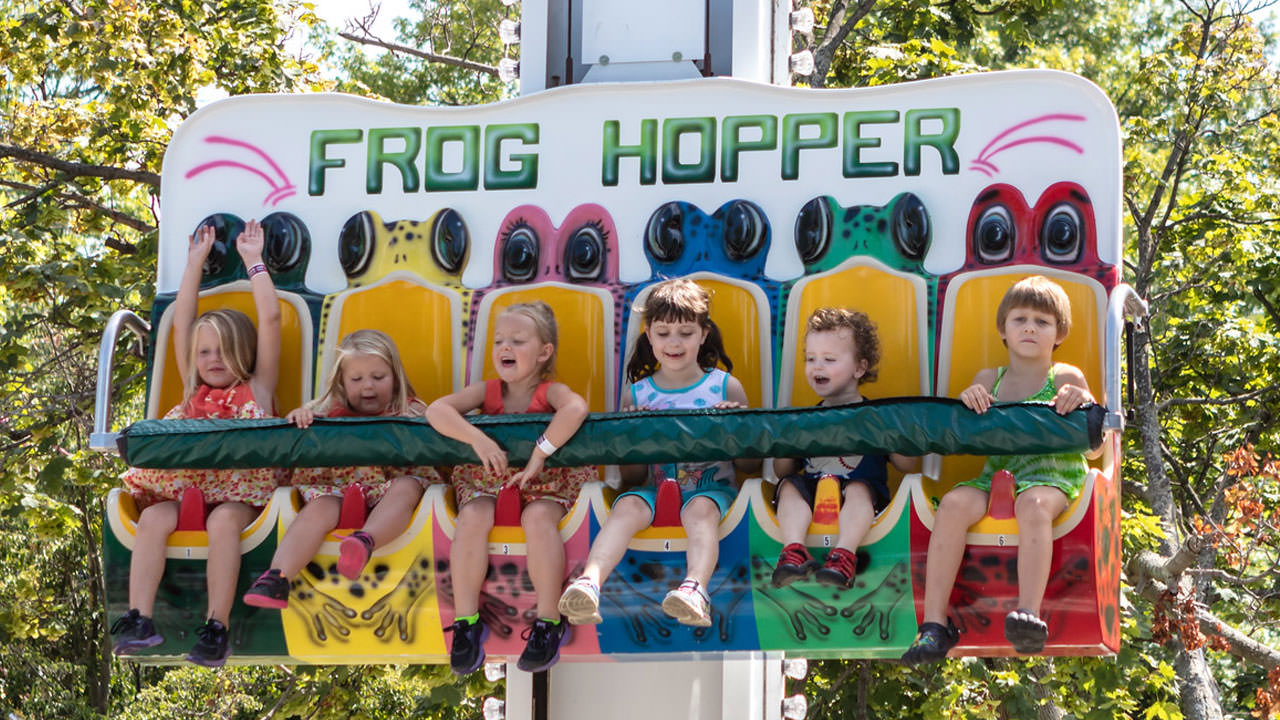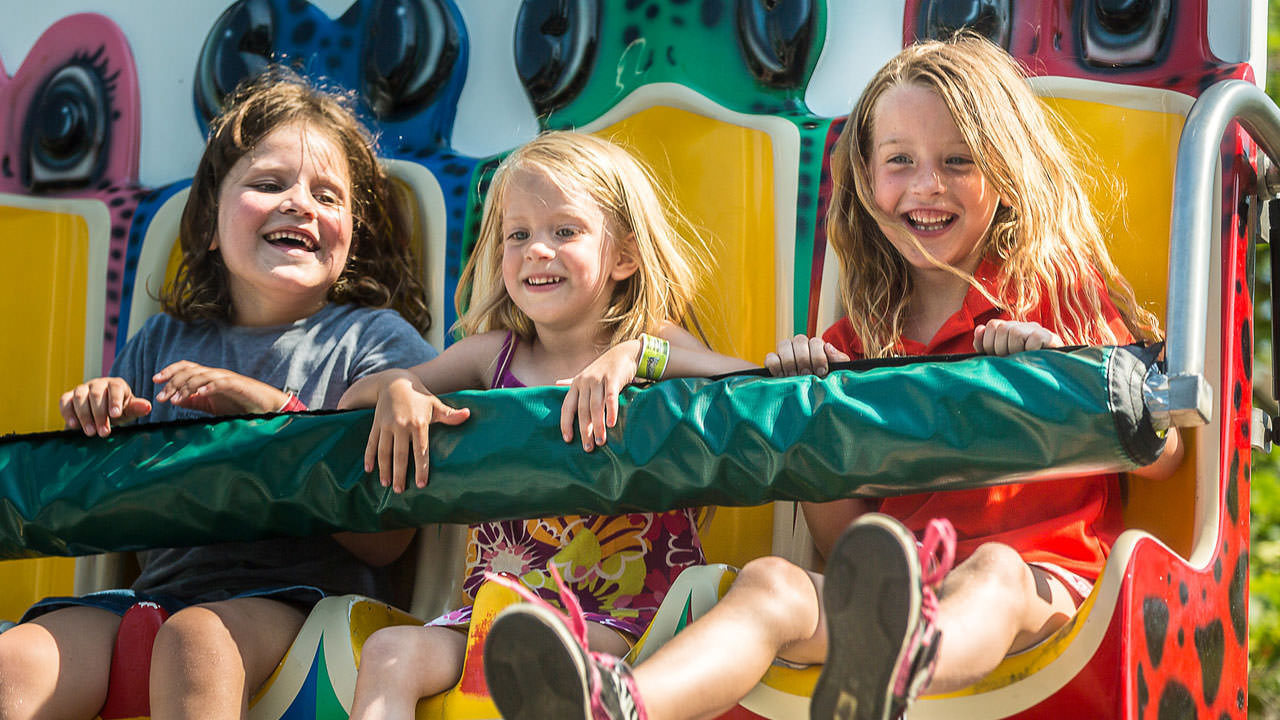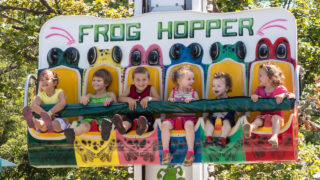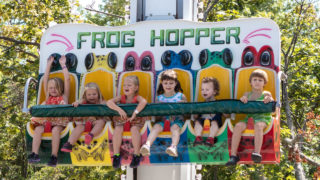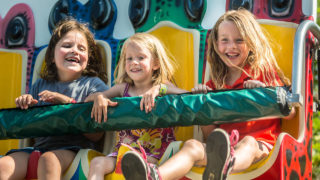 Height Restrictions: Must be 30" or taller to ride. Riders over 54" must accompany a rider under 54" or under.
Frog Hopper is a children's ride that can accommodate parents that slowly raises riders 20 feet in the air and bounces down as the ride lowers to the ground. Riders must be able to sit upright with their feet dangling below the seat and the lap bar completely lowered. Prostheses must be removed or secured before riding. Companion assistance, which may require lifting a rider, may be needed when loading and unloading. Accessible access is located at the ride exit for guests and their party possessing a Yellow Wristband or those using a wheelchair. The Ride Operator will unlock the gate when it is safe to enter.