Frog Hopper
Slowly rise 18' up the tower, then act like a frog and hop your way down to the ground.
Parents and older siblings can ride with the young ones on this very popular ride, hopping up and down the tower several times.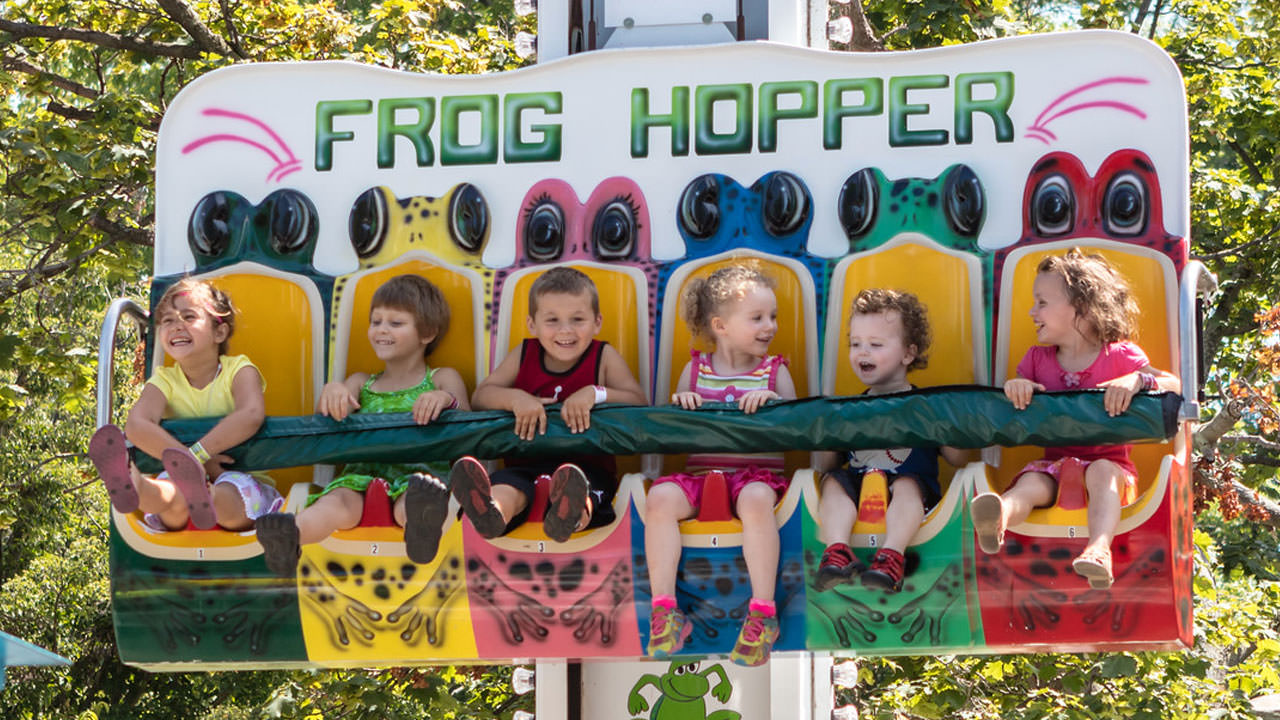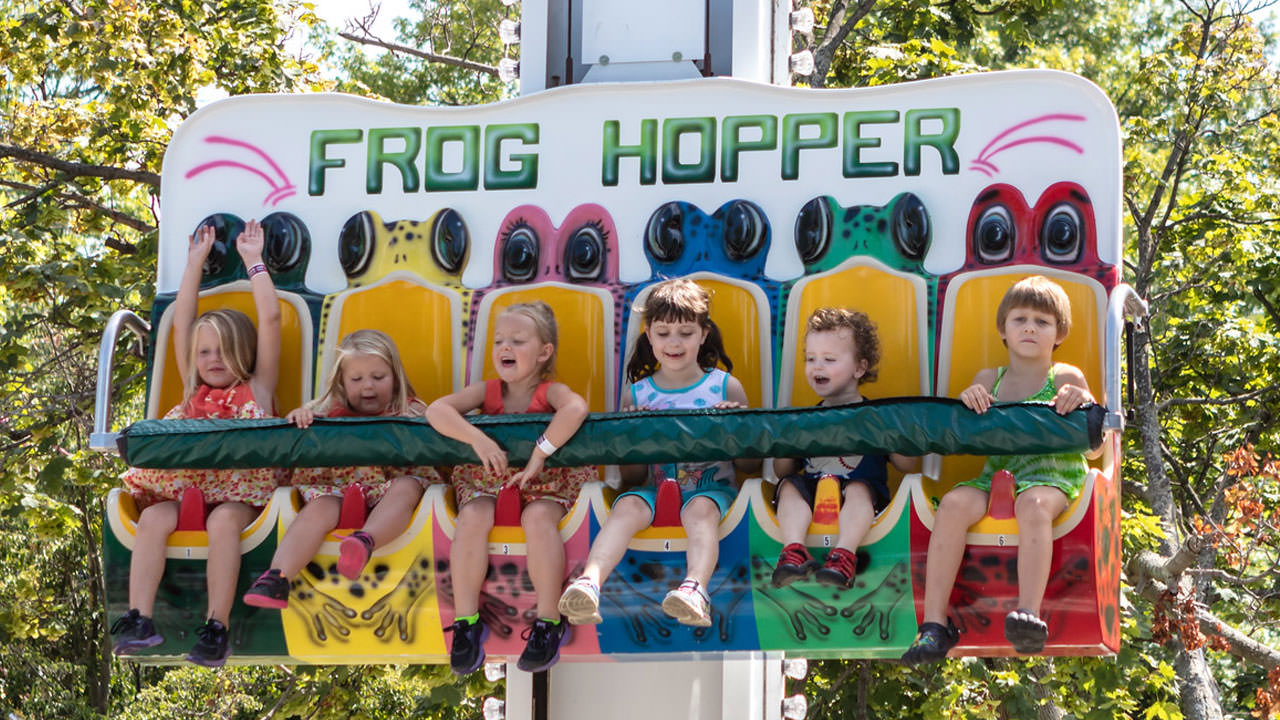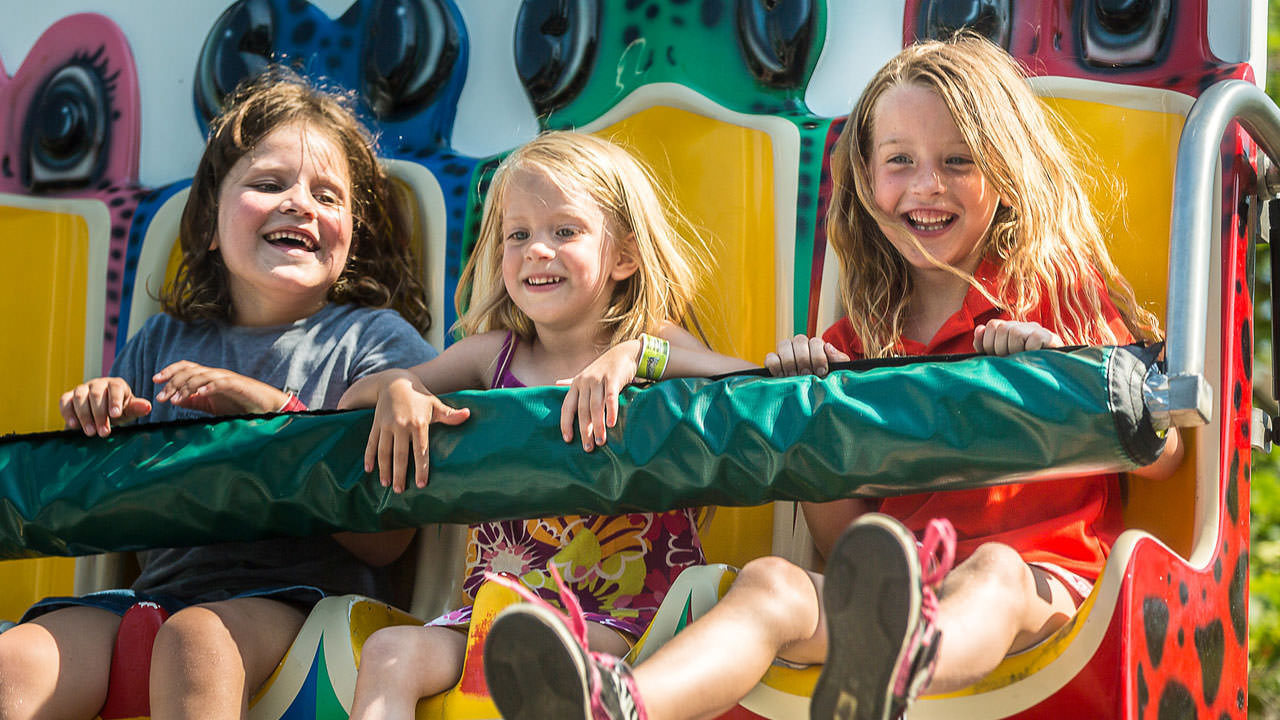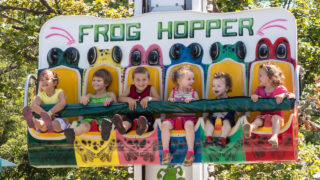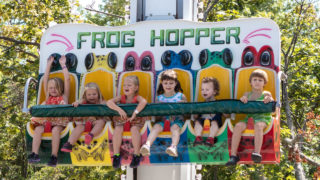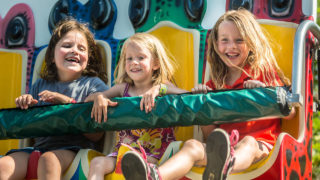 Additional Restrictions: Riders over 54" must accompany a rider 54" or under. Ride may not accommodate adults of larger size.
Ride Experience: Children's ride that slowly raises riders 20 feet in the air and bounces down to the ground.
Accessibility Information: Must be able to sit upright with feet dangling below the seat with lap bar lowered. Prostheses must be removed or secured before riding. Accessible entry through ride exit.