Ravine Flyer II
The most exciting one and a half minutes of your day!
The Ravine Flyer II is ranked 7th Best Wooden Coaster in the world. The steel support structure boasts a 120' first drop, over 3000' feet of track, speeds over 60mph, all combined with 6 tunnels and a 165' arched bridge that sends you soaring over a 4-lane highway! DARE, FLY, Earn Your Wings!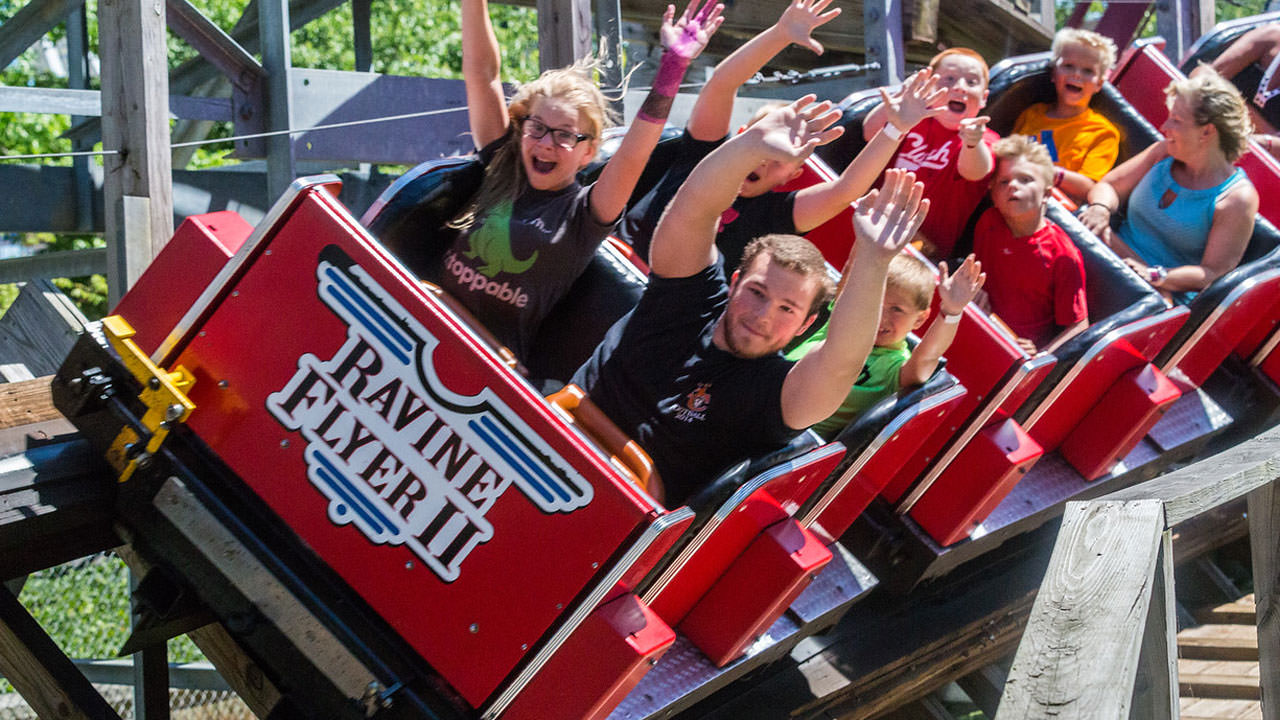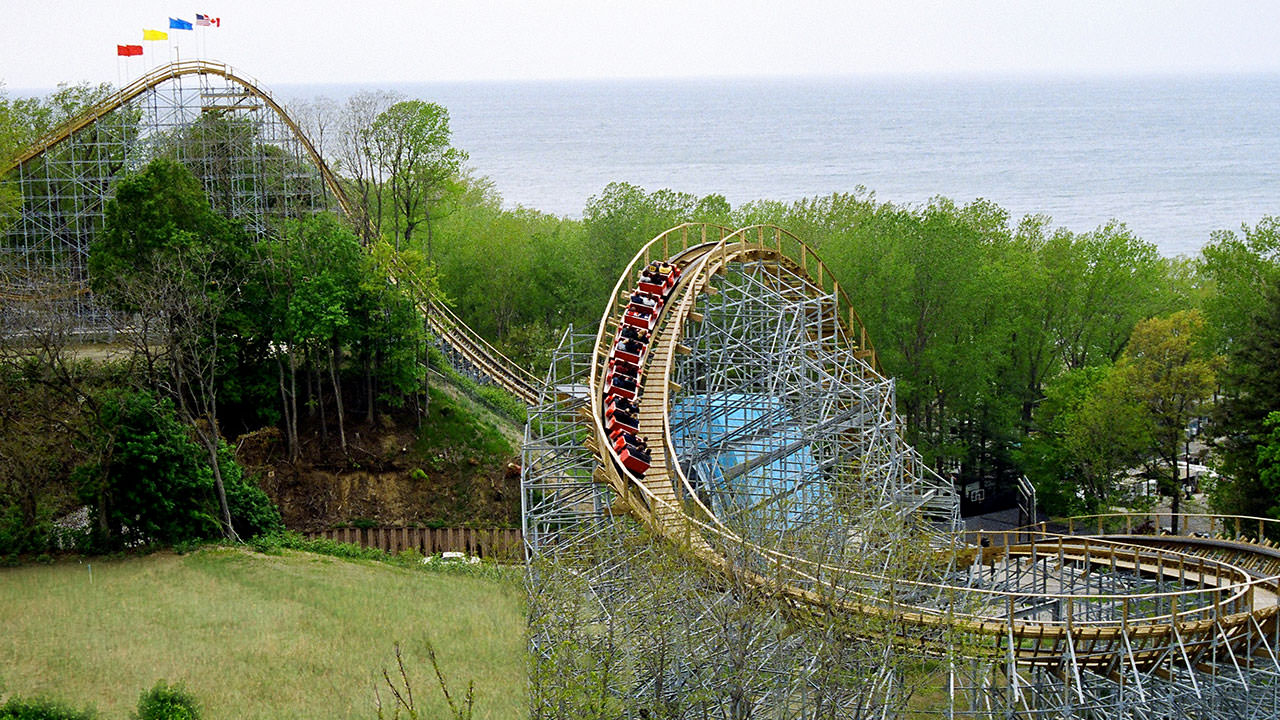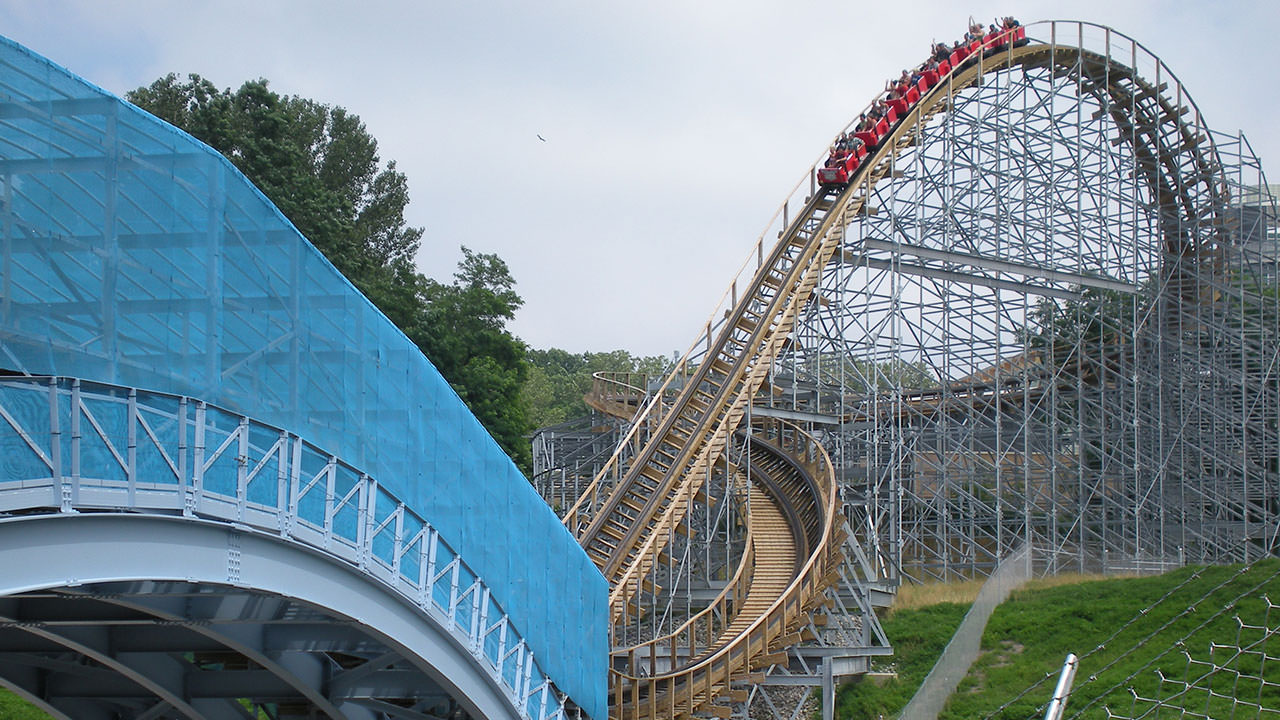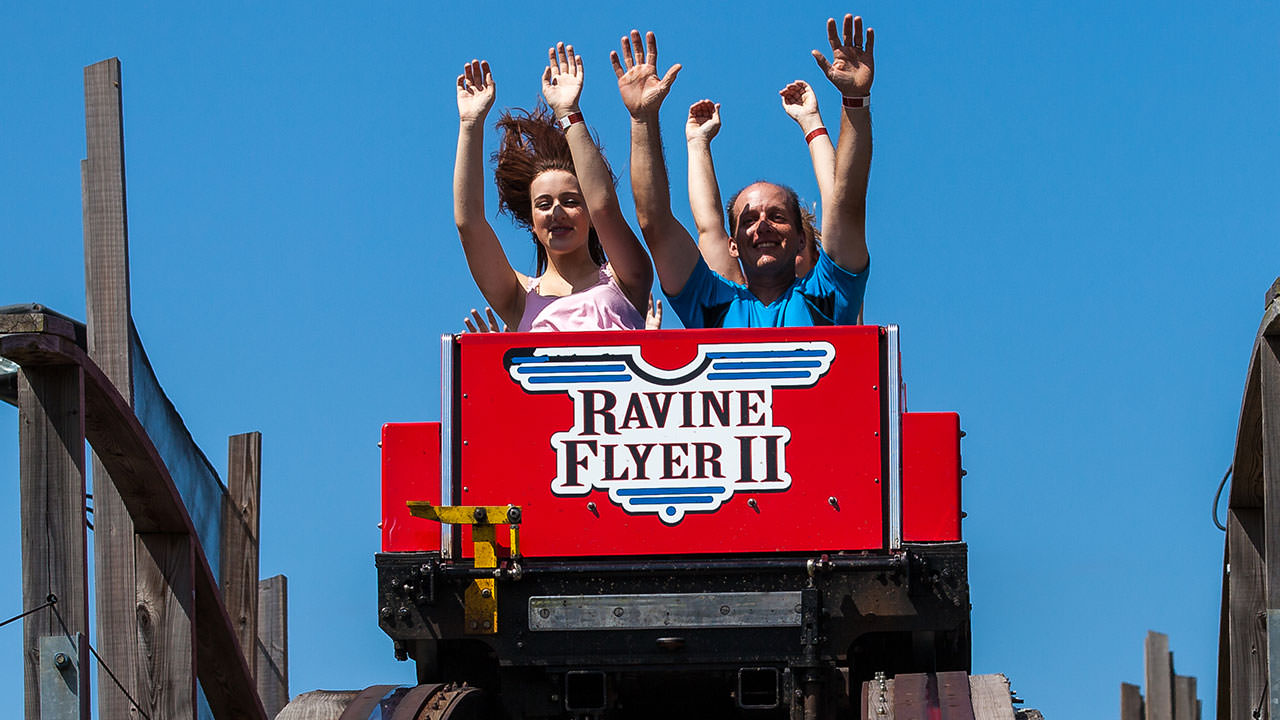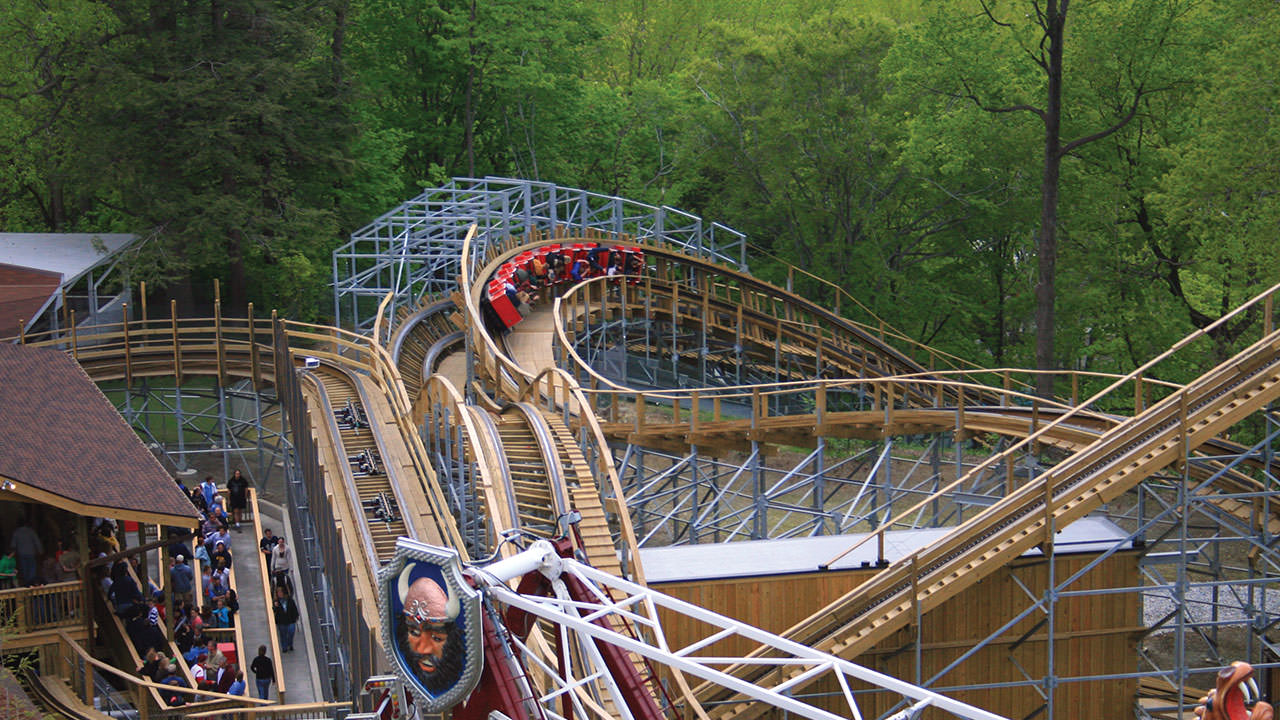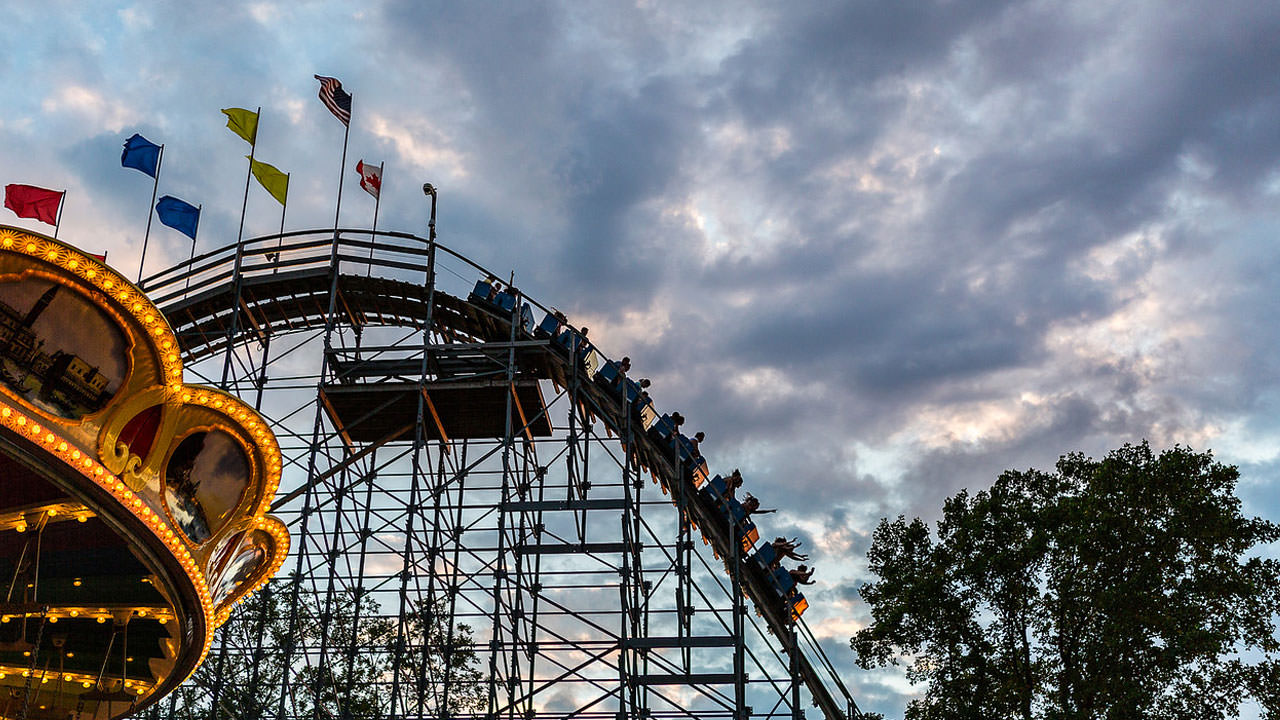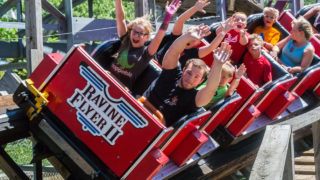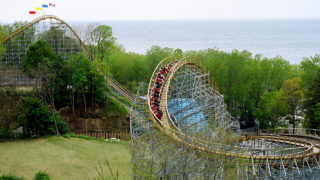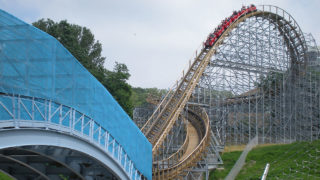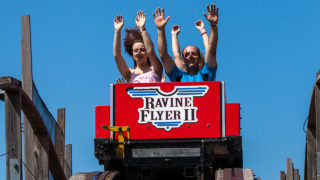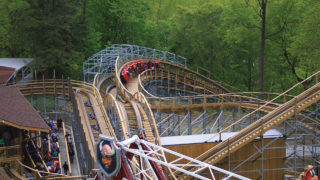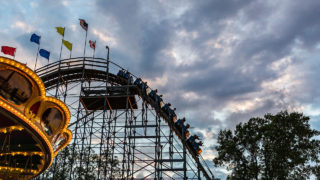 Additional Restrictions: May not accommodate guests of larger size.
Ride Experience: A large wooden roller coaster featuring unexpected changes in speed, direction, and elevation. Riders will experience a combination of strong positive forces, lateral forces, and airtime.
Accessibility Information: Must have at least one functioning leg that extends to the knee. Must have full upper body control with ability to sit upright facing forward. Seatbelt must be fastened and lap bar lowered against waist. Prostheses must be secured or removed before riding. Accessible entry through ride exit.