Ravine Flyer II
The most exciting one and a half minutes of your day!
The Ravine Flyer II is ranked 7th Best Wooden Coaster in the world. The steel support structure boasts a 120' first drop, over 3000' feet of track, speeds over 60mph, all combined with 6 tunnels and a 165' arched bridge that sends you soaring over a 4-lane highway! DARE, FLY, Earn Your Wings!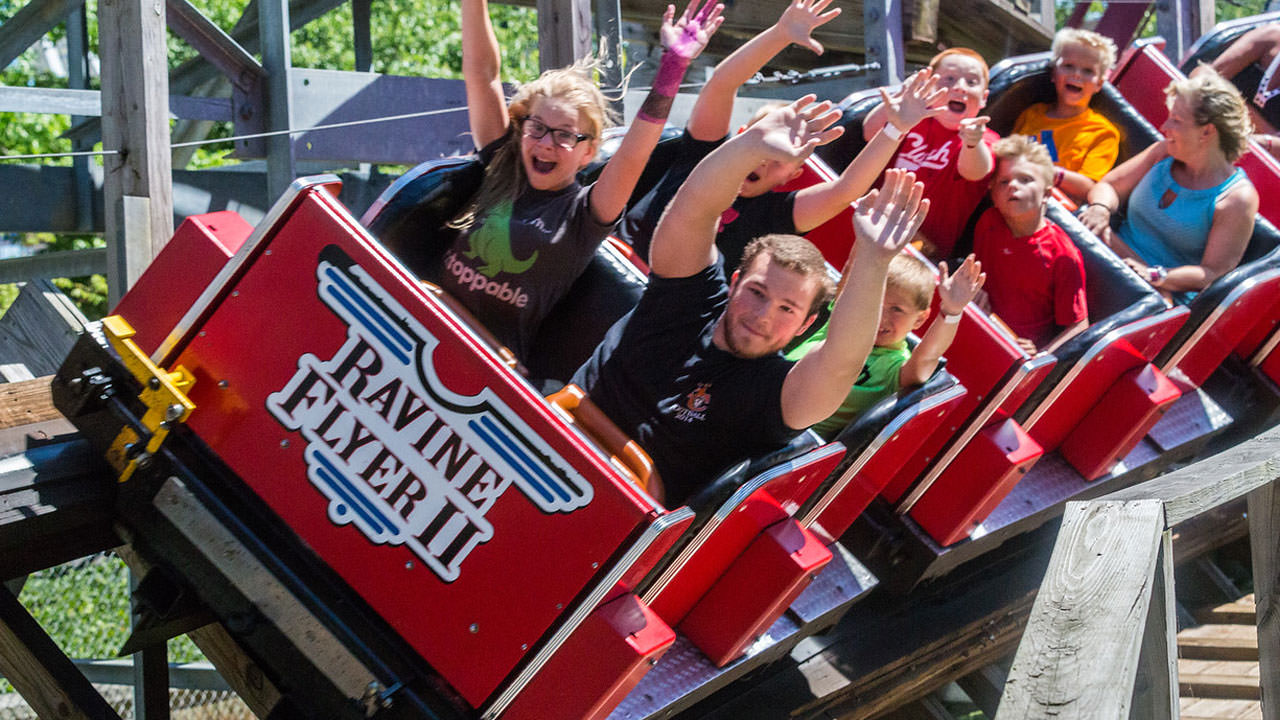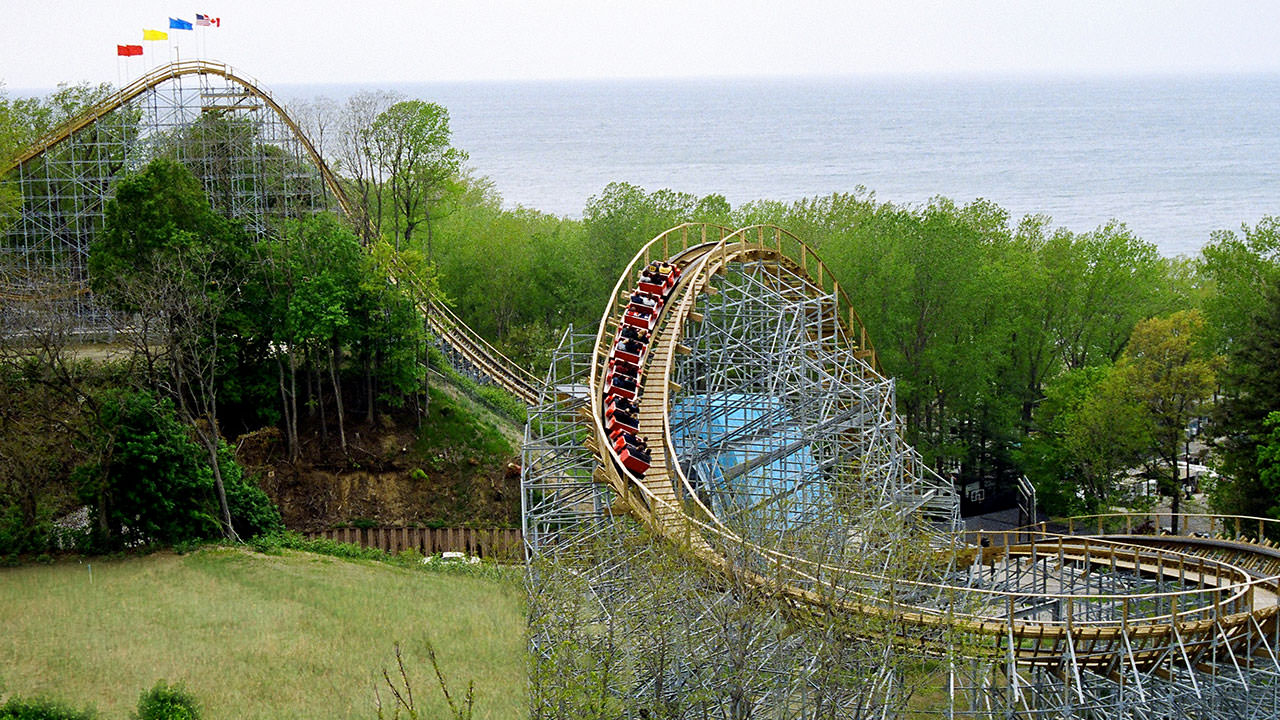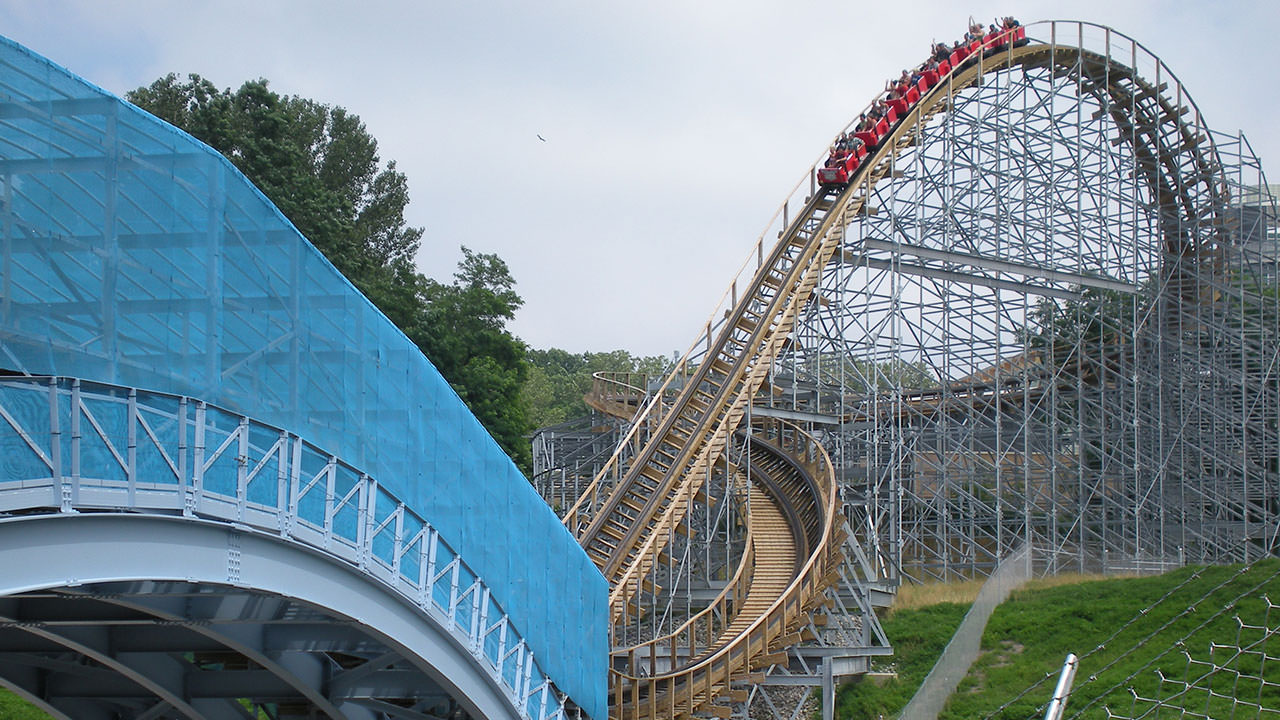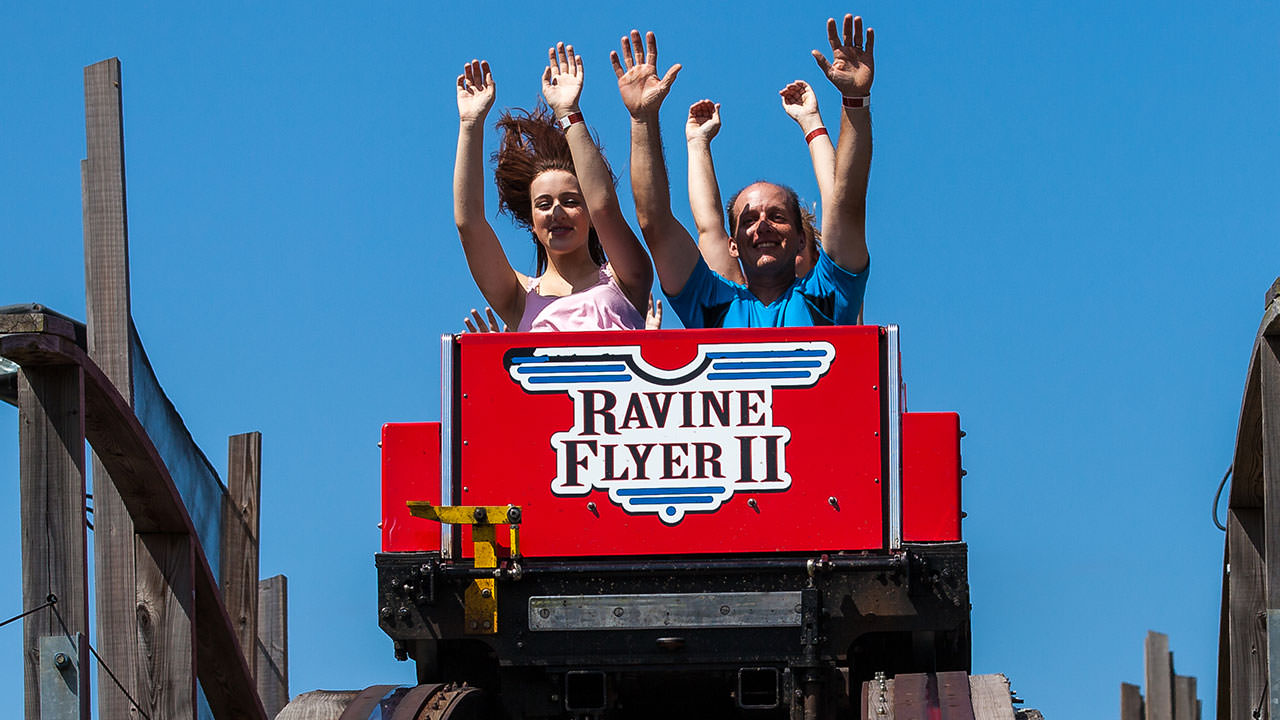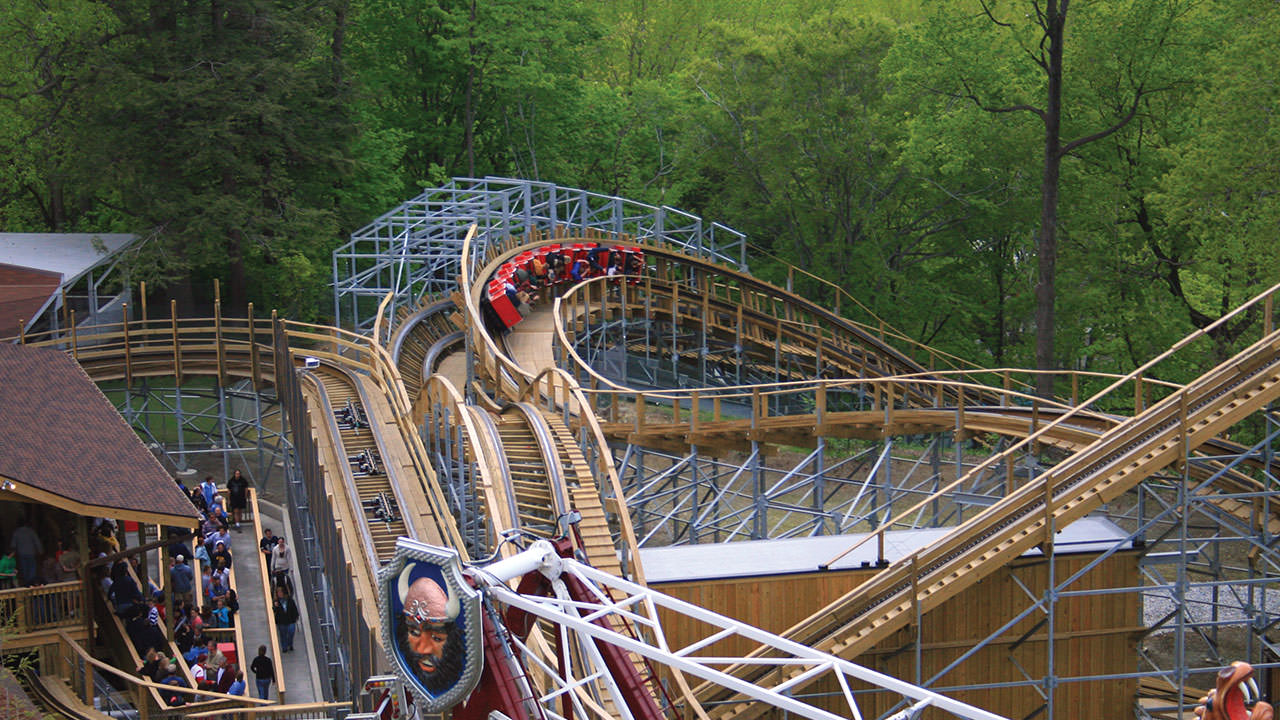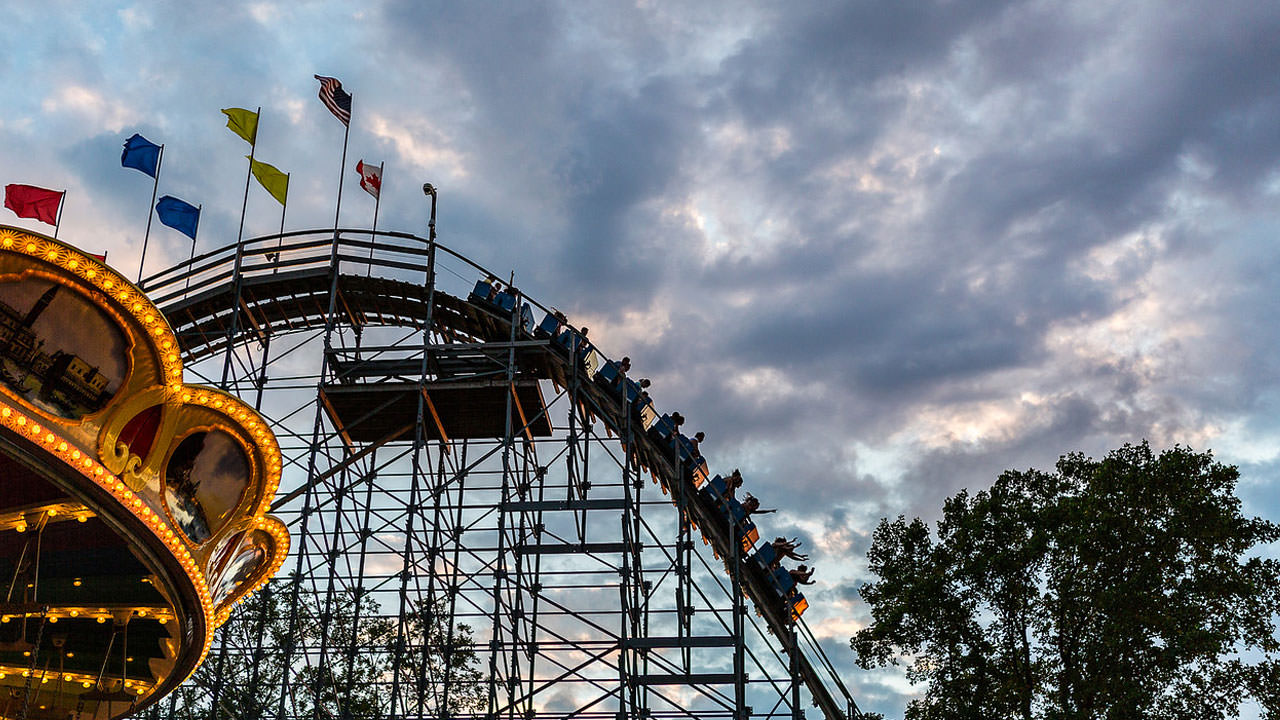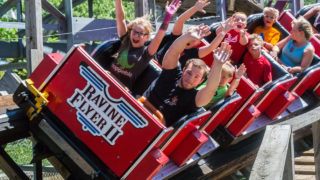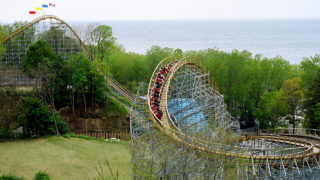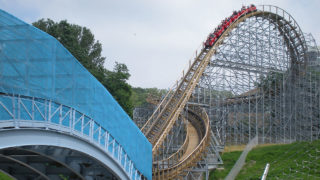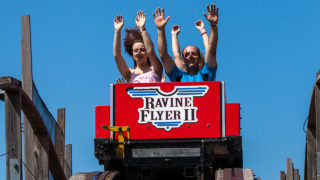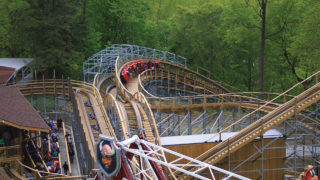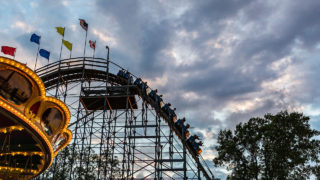 Height Restrictions: All riders must be 48" or taller to ride.
Ravine Flyer II is an intense wooden roller coaster that features high speeds up to 60 MPH, drops as high as 120', and unexpected changes in speed, direction, and elevation.Riders will experience a combination of strong positive forces, lateral forces, and air-time. Riders must have strong full, upper body control, ability to sit upright facing forward unassisted, and be able to hold onto the lap bar and provided. All riders must be able to fasten their seat belt and lower their lap bar securely against their body. Guests are required to have at least one functioning leg that extends to the knee in order to safely secure the seat belt and lap bar. Prostheses must be secured or removed before riding. Companion assistance, which may require a rider to be lifted, may be needed to access the train. Accessible access is located at the ride exit for guests and their party possessing a Yellow Wristband or hose using a wheelchair. Use the doorbell to request admittance, and the Ride Operator will release the Accessible Entrance door when it is safe to enter.