Steel Dragon
Spinsane fun on this cutting edge steel coaster.
Its free spinning cars travel through steep valleys, high-banked turns, and slalom courses resulting in an exciting unpredictable experience.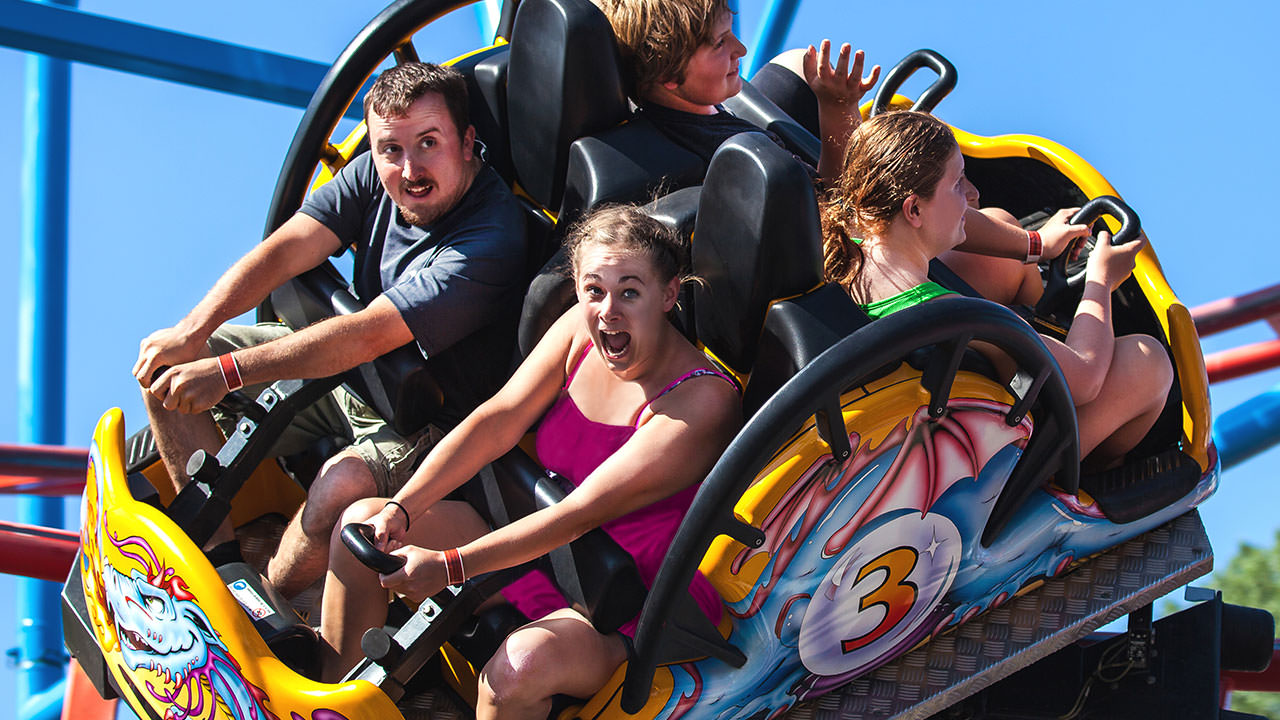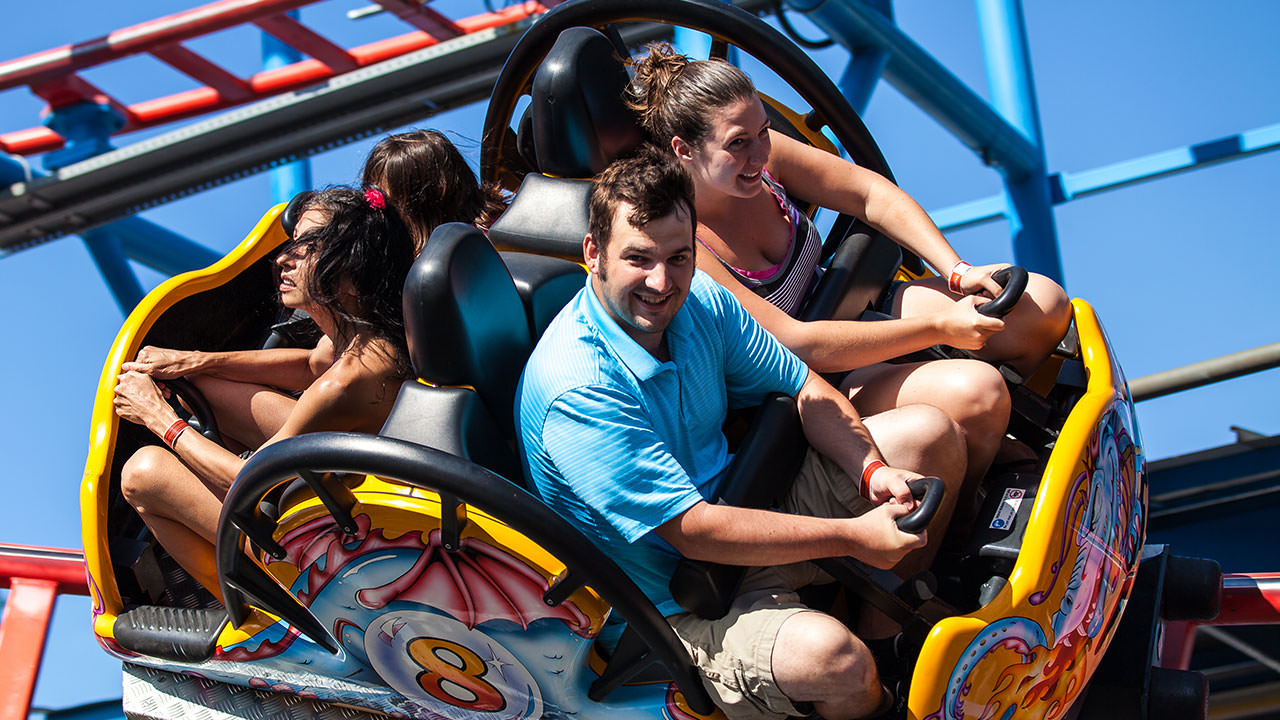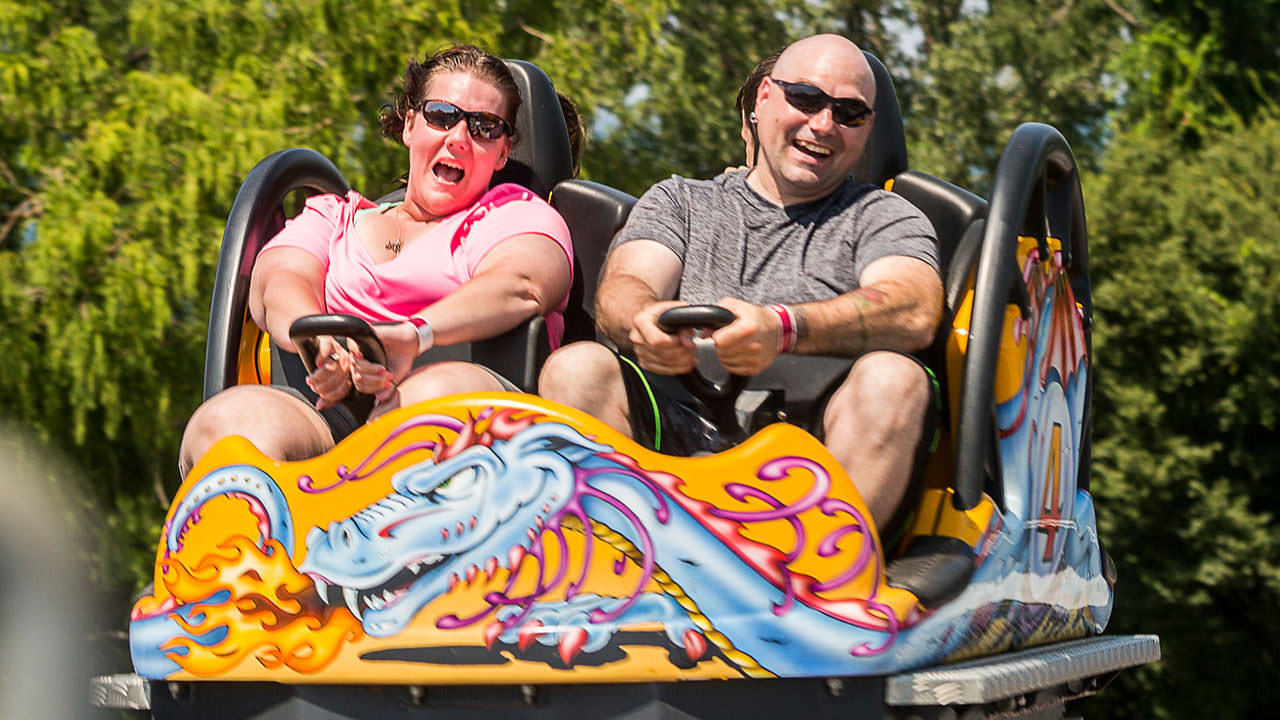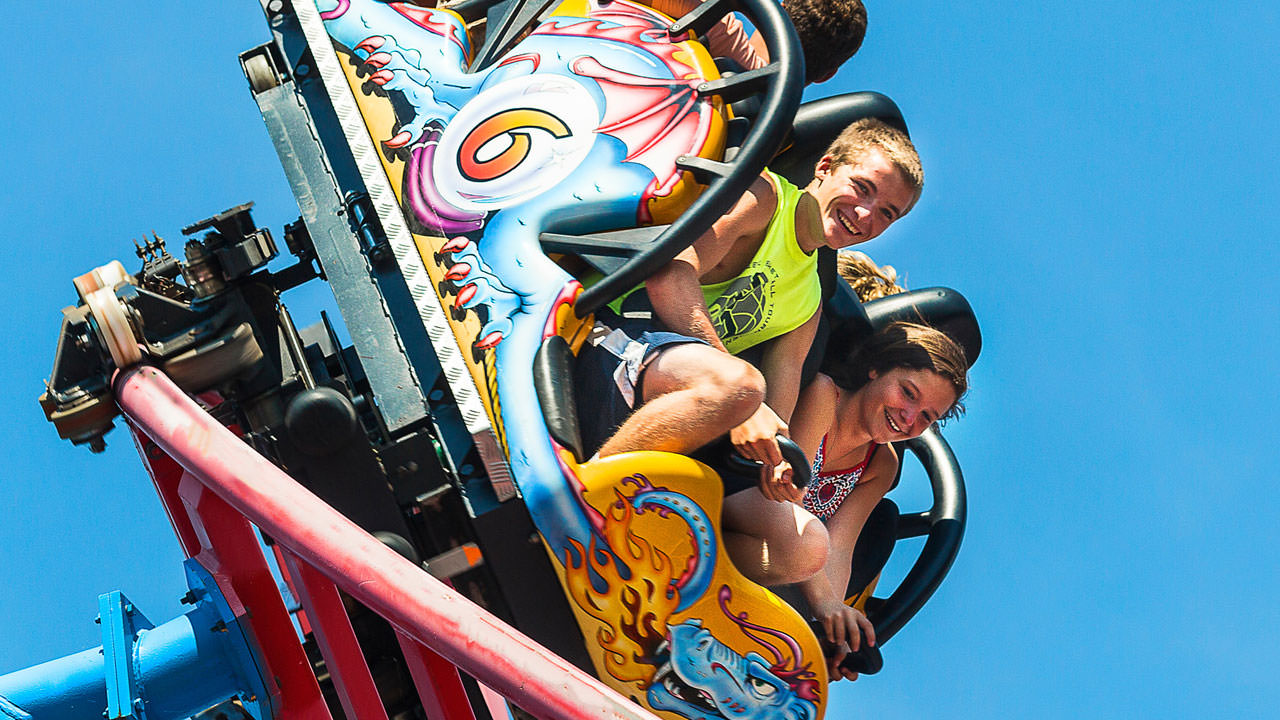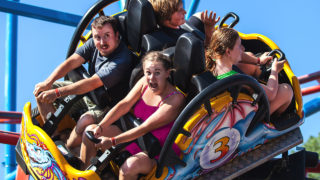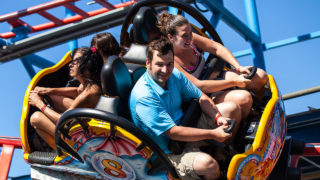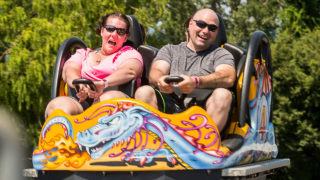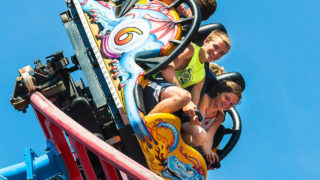 Height Restrictions: Must be 46" or taller to ride. Riders 46-50" must be accompanied by a Supervising Companion. Guests over 78" are not permitted to ride.
Steel Dragon is a family steel roller coaster in which the cars spin as they travel along the track which features unexpected drops up to 49 feet, banked turns, and abrupt changes in speed and direction. Riders must have full upper body control and the ability to sit upright facing forward with their lap bar lowered securely against their body. Companion assistance, which may require lifting a rider, may be needed when boarding and unloading. Accessible access is located at the ride exit for guests and their party possessing a Yellow Wristband or those using a wheelchair. Use the doorbell to request admittance, and the Ride Operator will release the Accessible Entrance door when it is safe to enter. Riders boarding through the accessible entrance will take their seats in the unloading portion of the station.