Steel Dragon
Spinsane fun on this cutting edge steel coaster.
Its free spinning cars travel through steep valleys, high-banked turns, and slalom courses resulting in an exciting unpredictable experience.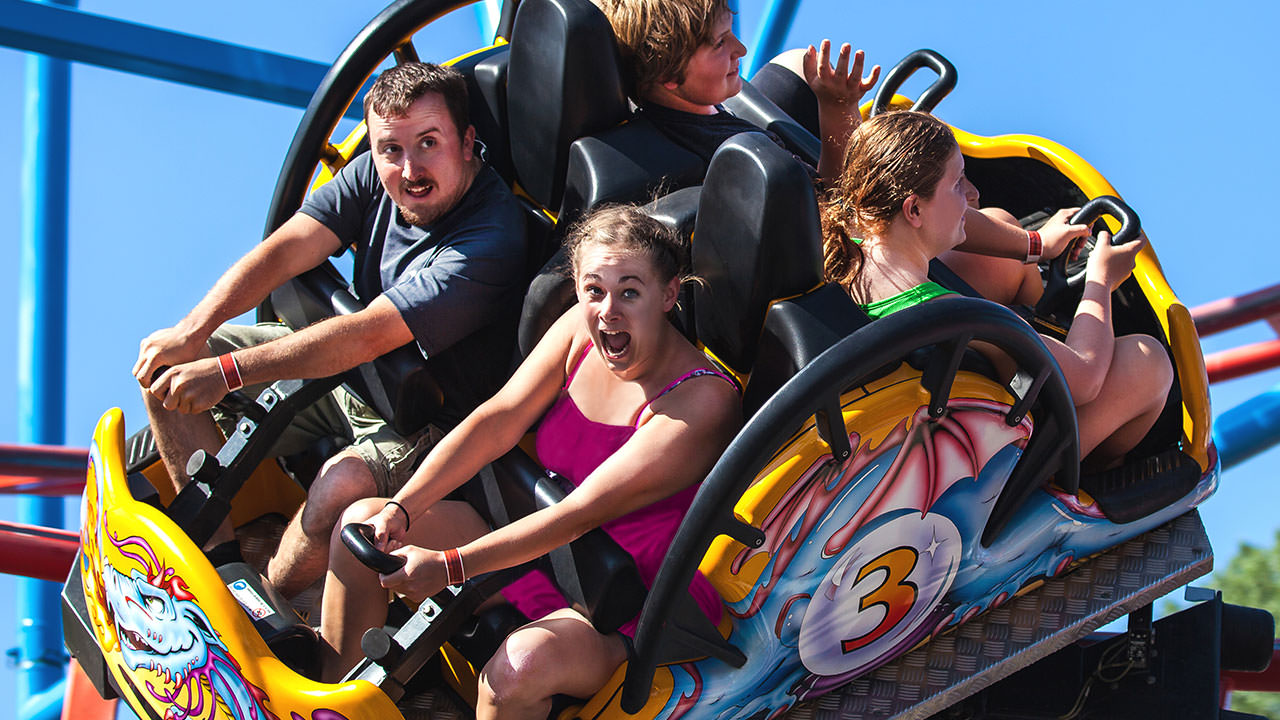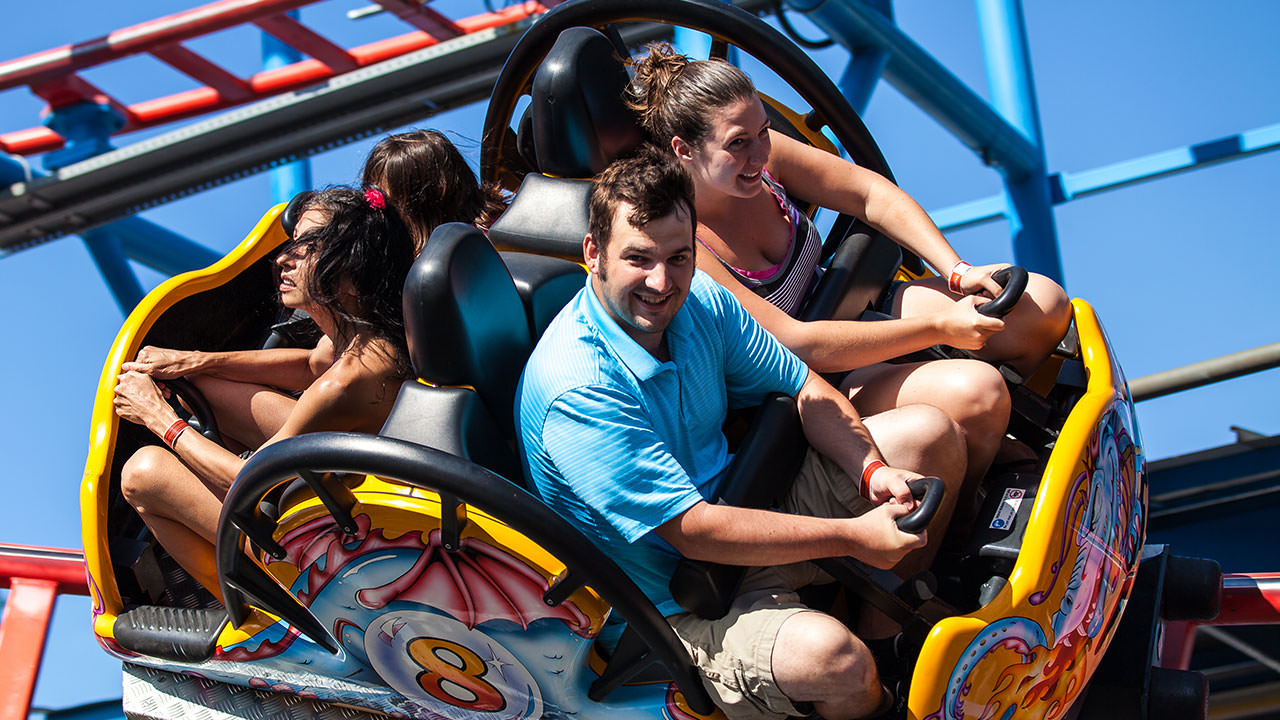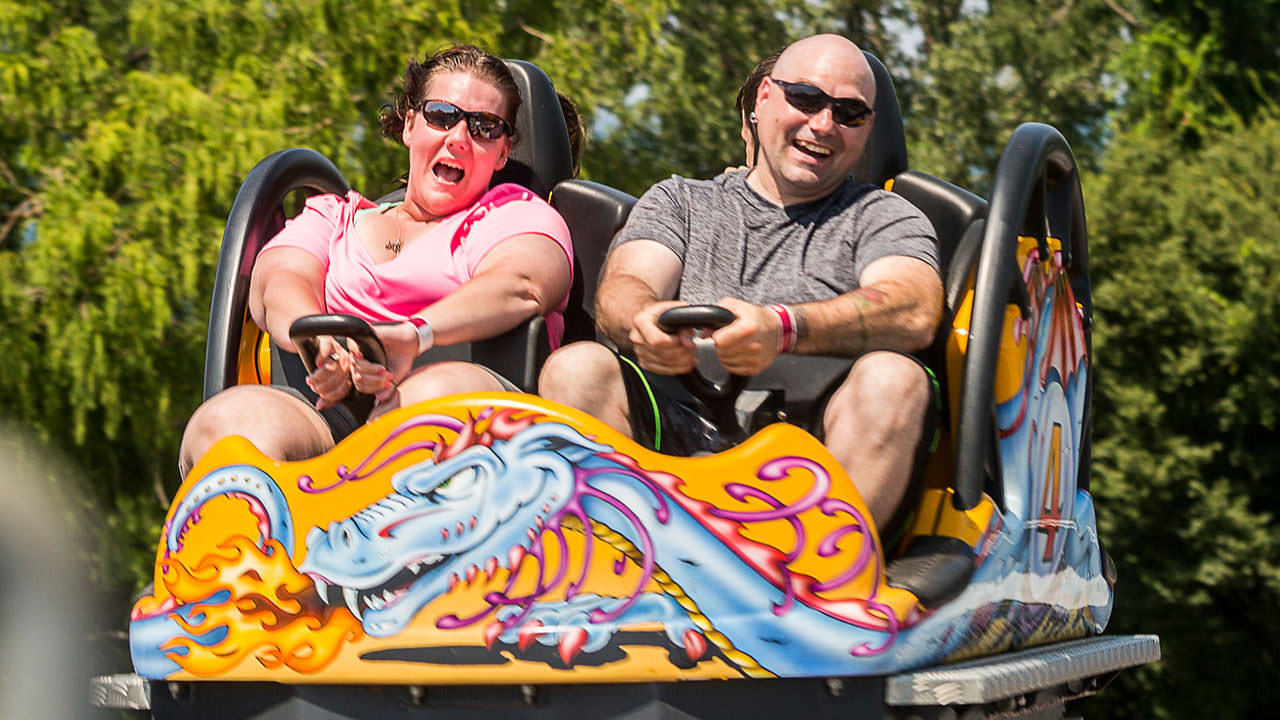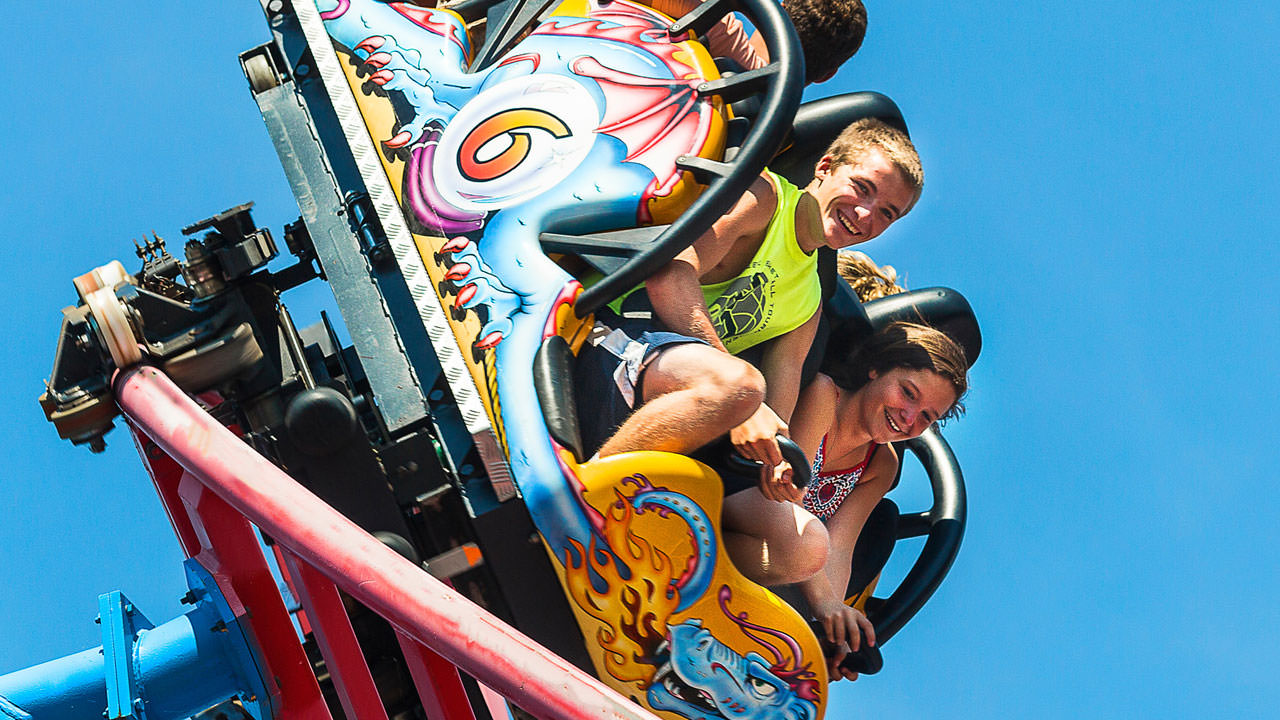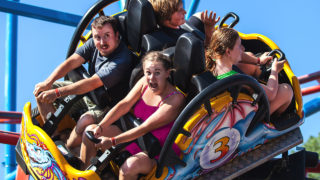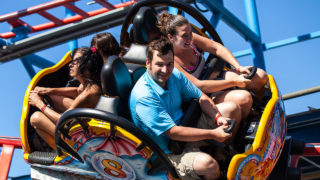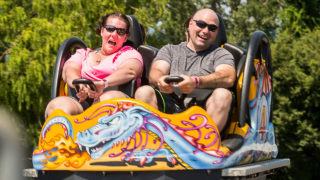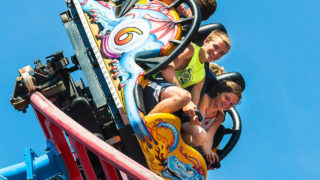 Supervising Companion (SC): Meets all attraction height and safety criteria, understands rider instructions, and can assist a child in complying with rider instructions.
Additional Restrictions: May not accommodate guests of larger size.
Ride Experience: Compact steel roller coaster in which cars spin freely. Ride features unexpected changes in speed, direction, and elevation.
Accessibility Information: Must have at least one functioning leg extending to the knee and one functioning arm. Must have full upper body control and the ability to sit upright facing forward with lap bar lowered against waist. Accessible entry through ride exit.